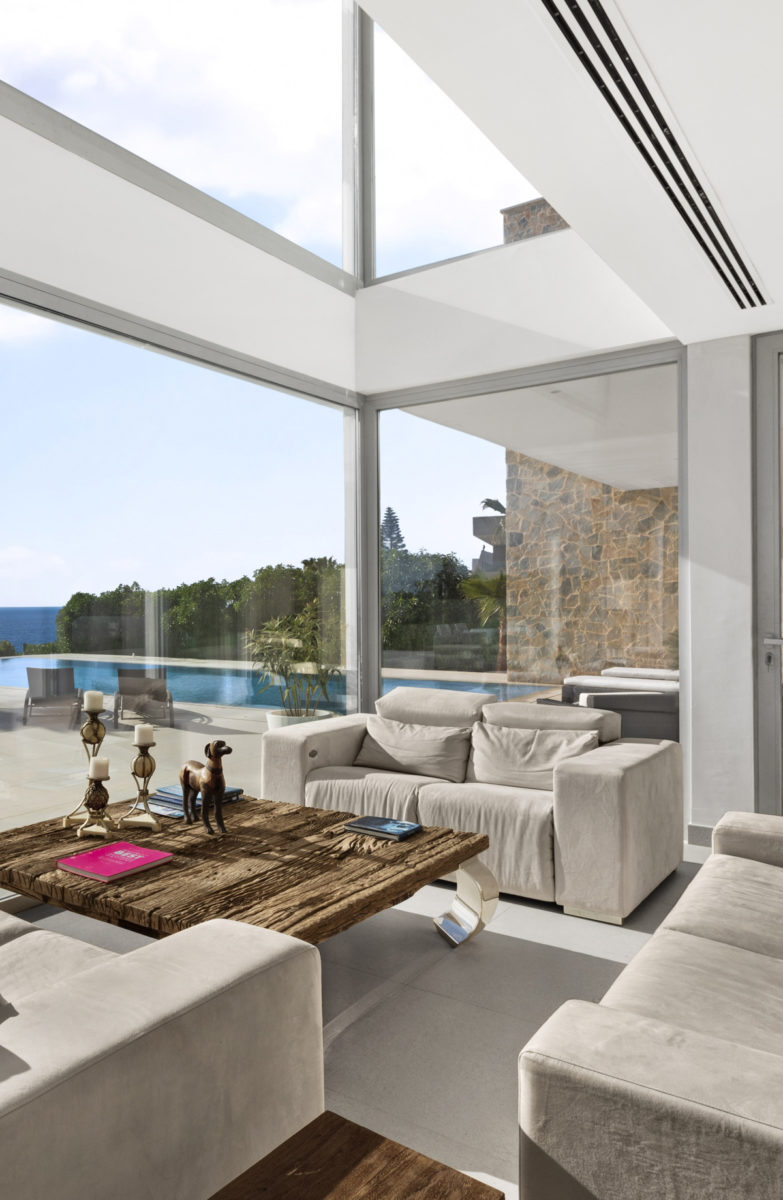 After around four years searching for the perfect seafront property for her clients, Antònia fell in love with a spot near Cala Pi, on Mallorca's southern coast. With expansive panoramas and views out towards Cabrera Island, it was the setting that caught her eye, rather than the property on which it sat. The house was unattractive and very dated, built in '70s Ibiza style with small rooms, small windows and – incredibly – barely any sea views. What it did have, however, was the permission to renovate and extend, which would have been very difficult to obtain today. The clients loved the setting too, so Antònia got to work on maximising the potential of the property.
Firstly, she amplified the interior space to create bigger rooms, ensuring that every one benefitted from the spectacular sea views; all the bathrooms and even some of the showers now look out over the water. The entrance to the house, which had been dark and gloomy, was enlarged into a hall with high ceilings to get as much light and views as possible. This then opens into an open-plan living, dining and kitchen with windows that stretch almost the length of the building, taking in the whole of the horizon.
The pool was already perfectly positioned, oriented to make the very best of the sun and views, though wider steps were added and materials and colours were updated. An expansive sun terrace also provides ample space for lounging and alfresco entertaining.
One of Antònia's main aims was that she didn't want it to look and feel too cold. The two main walls at the entrance and pool, therefore, are in natural stone to balance the swathes of glass and crisp Mediterranean whites. "It was designed as a home for human beings, and not a simple white-and-glass box, but somewhere to live," Antònia explains.
Photos provided by 353 Arquitectes
Address details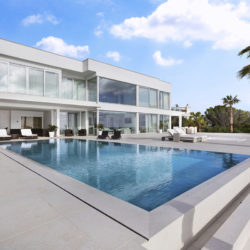 353 Arquitectes
Avda. Constitució 53, 07340 Alarò