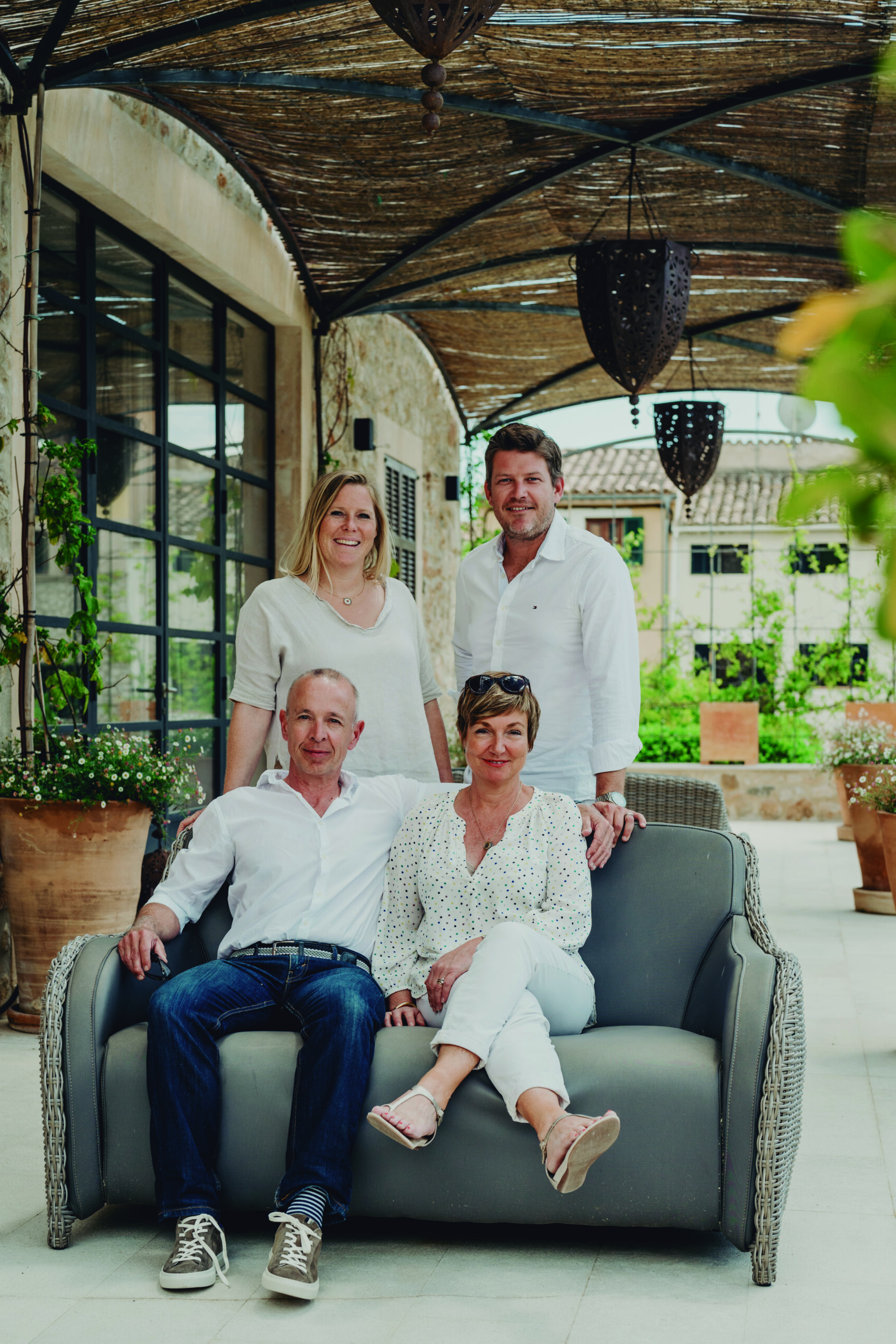 There are many different factors when building a home: location, design, atmosphere… but above and beyond these there is one that truly makes the difference: the Spanish poet Federico García Lorca called it 'duende'. Whether a new build or a renovation, C&C somehow imbues each of its beautiful buildings with this elusive duende. The result is exquisite, welcoming homes with soul, all with fabulous views and extraordinary interiors.
Mallorcan heritage
At the heart of C&C's philosophy is the love and preservation of Mallorcan heritage. A deep respect for the tradition and resources of this Mediterranean paradise is evident throughout their portfolio, some of which is available for sale. One example is Can Falcó. Set at the highest point of the picturesque village of Alaró at the foot of the Tramantura mountains, this impressive house has every modern luxury while showcasing local materials, local artists and ancient crafts. It is carefully designed around an ancient olive tree and built from stone dug out on site. Its terraces are abundant with indig- enous planting and extend back into its own piece of the National Park (declared a World Heritage Site by Unesco). As we walked up beyond the infinity pool to appreciate the extraordinary view two falcons circled lazily overhead – duende indeed.
One C&C's founders is Rachel Clacher CBE, who co-founded Moneypenny, which is recognised as one of the best companies to work for in the UK: 'We asked our team what kind of space they wanted to work in. What they told us became the inspiration for our amazing HQ, now known as 'the happiest office in the land'. The same principles apply to our projects here in Mallorca: we create homes that we would want to live and work in ourselves, and obsess over every tiny detail.
Life-enhancing
Whether it's a coffee station outside bed- room doors for an early morning caffeine fix, an exquisite art installation by renowned artist Katrin Kirk that brings local history alive, or a private nook for quiet contempla- tion of surrounding nature, every decision made in a C&C home is life-enhancing in some way and a celebration of island-life, how we live and where we live.
Style and sustainability
Can Falco and its sister property Can Aguila are two of seven current C&C projects based in and around Alaro and Santa Maria. Each has its own inimitable style but all celebrate local materials and sustainability, and have been designed to offer year-round comfort and enjoyment as well as proximity to vibrant communities. They are a true reflection of the C&C team's unerring eye for detail, talents in both construction and interior design, and extensive knowledge of – and unashamed love for – Mallorca.
Text by Miguel Ángel Vicente de Vera | Photos by Sara Savage
Address details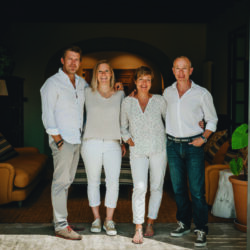 COERTZE & CLACHER
C/ dels Molinets, 20, Santa Maria Del Cami