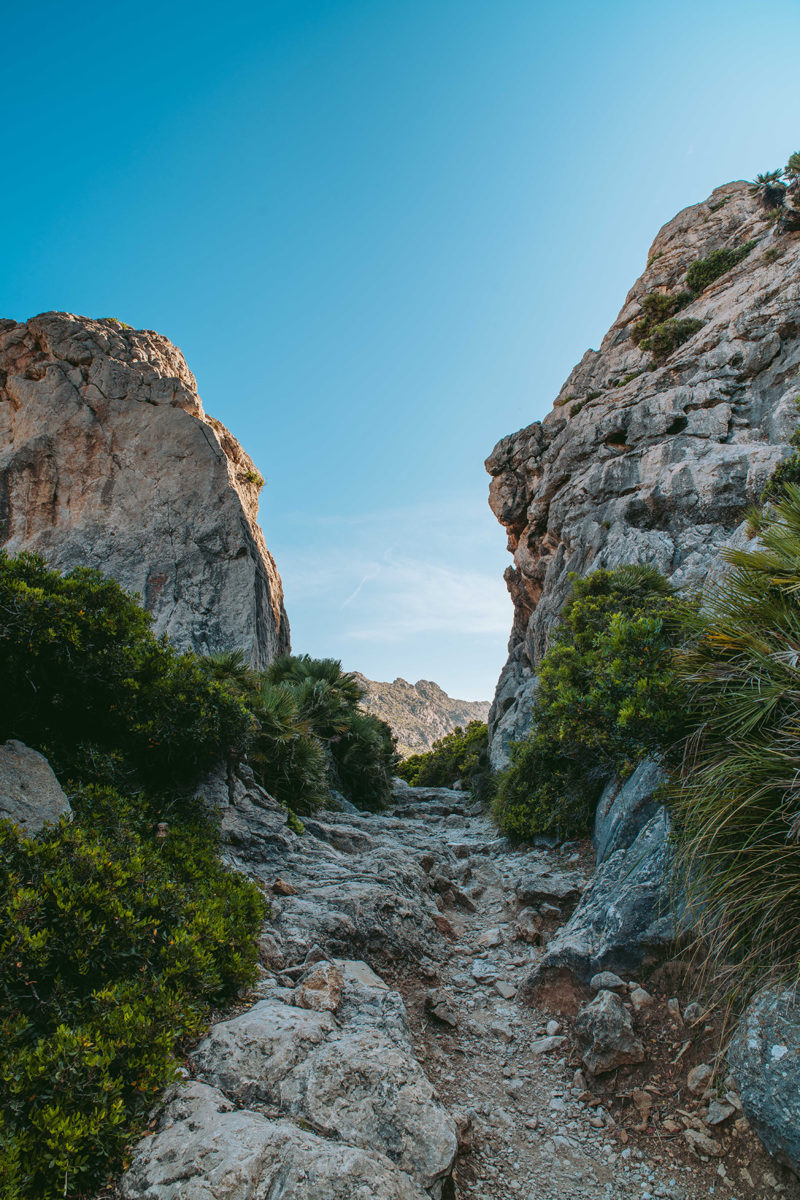 Who would have guessed that Kubrick's war movie 'Full Metal Jacket' was filmed in an east London gasworks? Or that scenes of Buenos Aires in Bond movie 'GoldenEye' were shot at the end of an old runway in the UK? Settings are not always what they seem: budgets, climate, practicality and accessibility are some of the influencing factors when choosing film or photographic (stills) shoot locations. What might pass for a California beach house could actually be a villa near Camp de Mar!
Mallorca ticks a lot of boxes: favourable climate, good air travel links, photogenic natural scenery, exceptional light, and some stunning properties including private residences as locations for shoots or events. For the property owner, it's an opportunity to generate some income and be part of what's seen as an exciting, glamorous arena.
UK-born Kate Greaves moved to Mallorca from South Africa to become manager of the company Amazing Spaces franchise on the island with a portfolio of around 70 properties, including private residences, farms, gardens, bars, nightclubs, hotels, pools, luxury yachts and sports grounds. As Mallorca becomes increasingly popular as a location (it's also home to some well-equipped production service companies), demand is growing. Kate also intends to expand the portfolio of unique spaces for events, such as weddings, car and other product launches.
Clients are production companies or professional event or wedding organisers seeking a location on Mallorca, supply Amazing Spaces with a brief; Kate selects and offers suitable potentials for them to check out.
Stills shoots are relatively non-invasive, typically involving up to 15 crew who might need only part of the property. The owner can even be in residence although one high-profile homeowner in Cape Town saw more than she expected when she and her lunch guests looked out of the window into the garden, where a production team was shooting a man mowing the lawn. "The problem was that he was totally naked!" Kate recalls. "Since then, we've made sure we have full details of shoots to avoid any unexpected surprises."
Film crews tend to be teams of 40-50, with heavy duty trucks and equipment; feature films can require 80-120 crew and even more equipment. For film work, the whole property can be used, requiring the owner to vacate for the shoot duration.
"Every brief is different, but clients are generally attracted to locations offering plenty of space, as well as kitchen and toilet facilities." Kate says. Fashion shoots, for example, need storage for clothes and changing facilities for models. Access to the property is extremely important: "What looks like an amazing location can be a logistical nightmare for large trucks."
An uncluttered interior gives added appeal, enabling the set to be easily dressed, if required. White and neutral colours work best and ample natural light is a bonus. Flexibility is crucial, as bookings can be made at short notice (and rescheduled in the event of weather problems).
Cala Deià
Sa Calobra
Cala Gran at Cala d'Or
La Trapa hike (Sant Elm)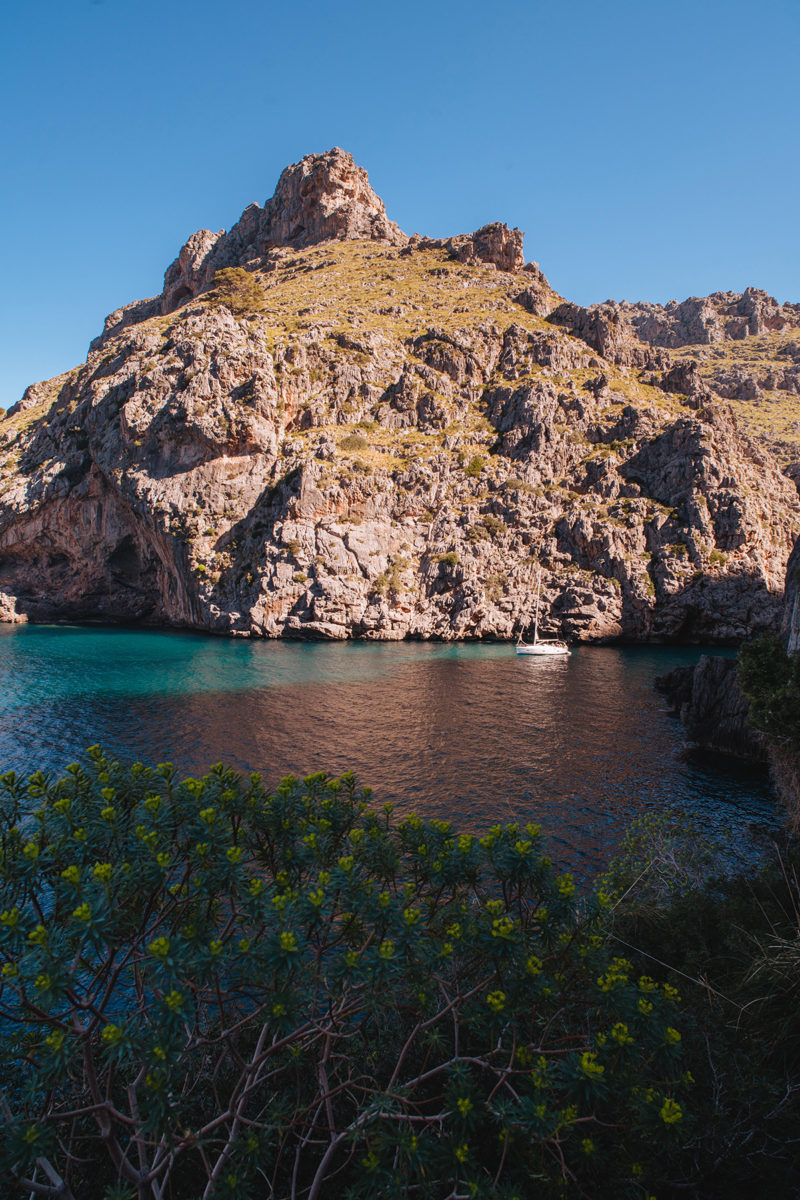 Amazing Spaces recommends that owners add commercial use cover to their household insurance; clients must show proof of public liability and third party cover in advance. A written agreement is signed, stating that the client is fully responsible for any damage. "In reality, accidents can happen," Kate says. "But we give our owners 100 per cent assurance that we will follow up and rectify any complaints in this area."
Kate gained her industry experience in Cape Town with Amazing Spaces established in 2000. Their South African, Croatian and Mallorcan locations (Greece and Texas will be next) are promoted at international trade shows. In Cape Town, their portfolio has been used for commercials for Nintendo, O2 and British brands Boots, B&Q and M&S, and for films including History of America, Glamour and Gloria (a German made-for-TV production), and the BBC's Philanthropist.
And the income potential for owners of properties used as locations? "We prefer to negotiate with each one. Every property is individual, so every fee is too," Kate explains. Commercial property fees are higher, to compensate for lost business during the shoot/event. The very best locations might command as much as 1,500 € a day. "What I will say is, that if a location works, the owner can certainly reap the benefits." Kate's looking for more locations from really rustic to cool contemporary and some will come through existing owner recommendations.
As the company name suggests, they must be amazing spaces: "Something unique perhaps a breathtaking view or dramatic architecture," Kate says. "We're especially keen to find locations able to offer a shoot and stay option, where stills production teams can be accommodated on location. It's a concept that works well with our Cape Town villas." Kate also wants to increase the number of special venues for events and weddings, and is keen to find "some nice rooftop spaces."
Owners sign Amazing Space's terms and conditions, offering their properties exclusively to the company but there's no obligation to commit to a minimum period. Locations should be generally available (although weekdays or weekends-only can be specified). It's a financially efficient use of a stunning second home that might otherwise be largely unused although, of course, the owner is legally responsible for declaring the income and paying any relevant tax.
Anyone interested in offering a superb property as a location for Amazing Spaces island portfolio should initially e-mail a selection of digital images to the company (see their website for more details), for assessment of its suitability for shoots/events.
Sun-loving Kate who was networking (at the abcMallorca Business Club lunch) just a week after arriving in Mallorca is excited about her latest challenge, even though her Mozambican interior designer boyfriend remains in South Africa. "I like the island mentality, the business community is more close-knit and I've already been given some great contacts."