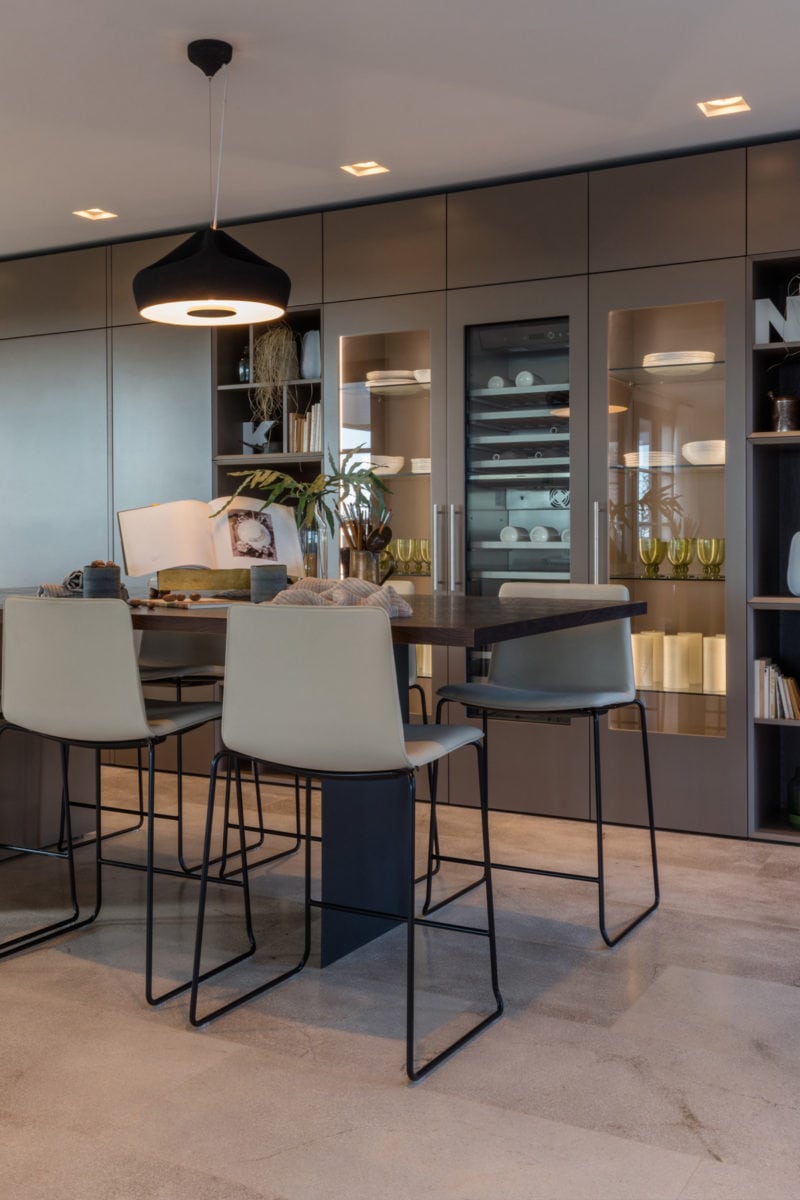 This beautiful property in Santanyí offered the ideal base for Espacio Home Design to install one of their Cocinart kitchens. Upon request of the owner, oak wood was weaved in throughout, which paired with the Binissalem-style stone, creates a stylish finish.
As with all projects by Espacio Home Design, ample space and light are prioritised to ensure a relaxed Mediterranean ambience. Architect Antonio García Ruíz and Project Manager Juan Serra were behind the creation of the villa and the overall design.
Chosen kitchen appliances by Espacio Home Design were all sourced from the luxury brand Gaggenau, including the elegant wine rack. The extractor fans are engineered by Gutmann and the dishwasher comes from the reliable brand, Miele.
This project is another example of the attention to detail that Espacio Home Design invest in their work. Every aspect of this kitchen in Santanyí has been custom-made with the owner in mind. Their ability to personalise their work while sustaining elegance and sophistication, is a testament to their design team.
Address details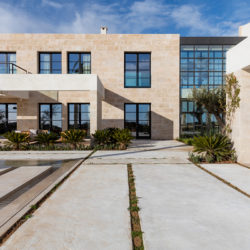 Espacio Home Design
Calle Esusebio Estada, 11b, Palma