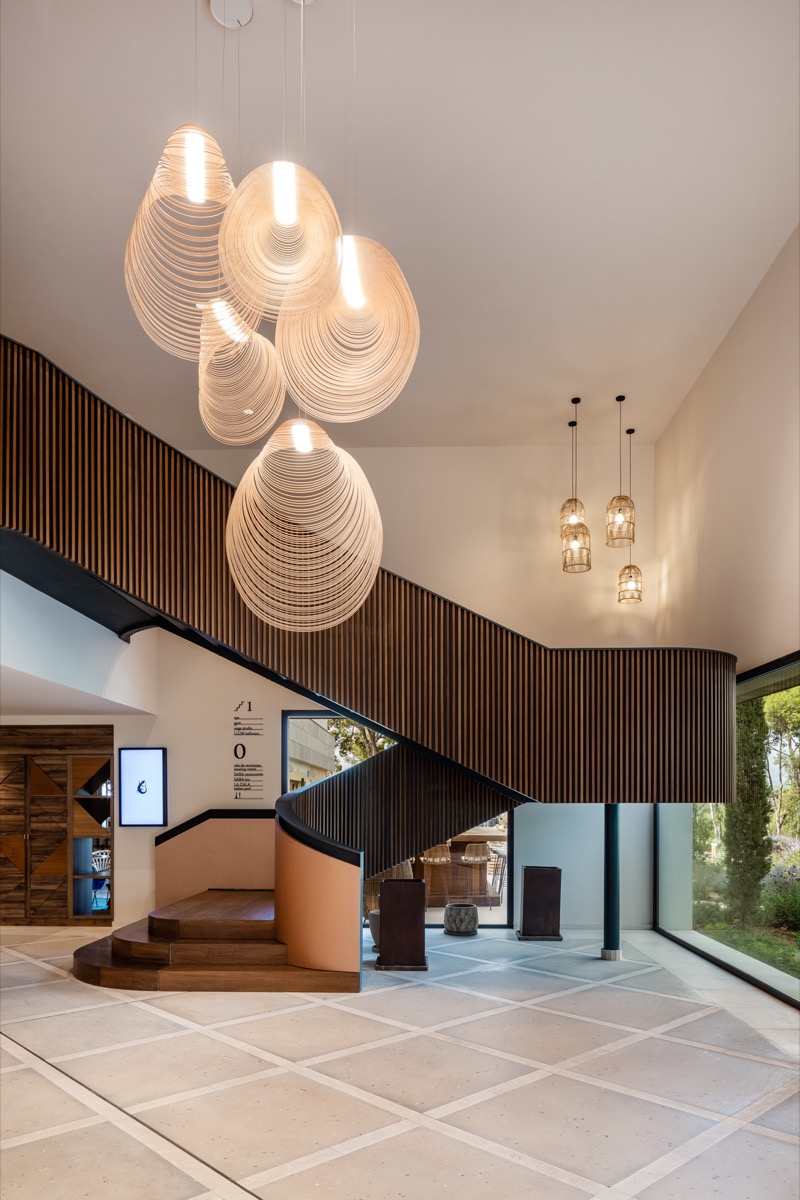 You wake up wrapped in crisp cotton sheets, a glow from the morning sunrise filtering through into the room. Last night's flight was late, but the short hop from airport to hotel meant the journey was easy. With the dawning realisation you have nowhere to go; no work or meetings, you stretch out in the blissfully comfortable bed. At breakfast in the garden, you take a bite of juicy peach and Parma ham, sip an aromatic coffee and marvel at the lush green surroundings. The air is scented with flowers and in the distance, the Galatzó mountain can be seen rising from the magical Puig de Galatzó nature reserve, waiting to be explored.
A 21st century sanctuary
But not today. This first day of your hardearned vacation will be devoted to some serious relaxation – the lovely people who work at the Kimpton Aysla dedicating all their efforts to this aim. From the moment Eva checks you in, everyone you meet is a warm and charming example of gracious Mallorcan hospitality. There are so many facilities at this country club-turned-fivestar wellness resort in Calvià, you don't know where to start.
Once you've peeled yourself away from the fragrant Mediterranean garden, you plump for a dip in one of the two perfectly heated pools, and a visit to the world-class spa for a heavenly, knot-busting massage. As the sun begins to mellow, a sparkling Bellini is a delightful companion as you and your partner choose from SABA's enticing Asian-fusion menu. Later, you retreat to the natural haven of peace and luxury that is your room, to dream of your blue-sky oasis and what awaits you tomorrow, here in paradise.
Address details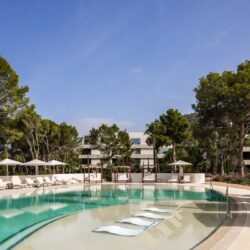 Kimpton Aysla Mallorca
Avinguda del Golf, 37, Santa Ponsa