The ancient olive tree has inspired countless artists in Mallorca over the centuries due to its captivating form and strength. The secrets that lie in Mallorca's olive trees has recently inspired local jeweller Isabel Guarch. As a faithful artist to her homeland, Isabel loves transmitting the Mallorcan culture through her creations.
Her collection 'El Olivo' was presented in one of the most exclusive hotels in Mallorca, Belmond La Residencia in Deiá. The collection is made of 18 carat gold and vermeil silver mixed with other artisan materials. As well as looking beautiful, her jewellery collection stands for environmental sustainability and animal rights.
Her collection also includes a line with pieces of colour (very characteristic of Isabel Guarch) which includes precious stones such as rose quartz and amethyst combined.
For more details, visit Isabel Guarch at her boutique store in Palma.
Address details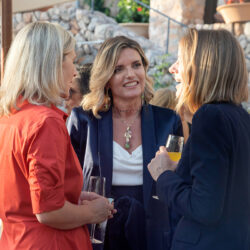 Isabel Guarch
Plaza del Mercat 16, Palma