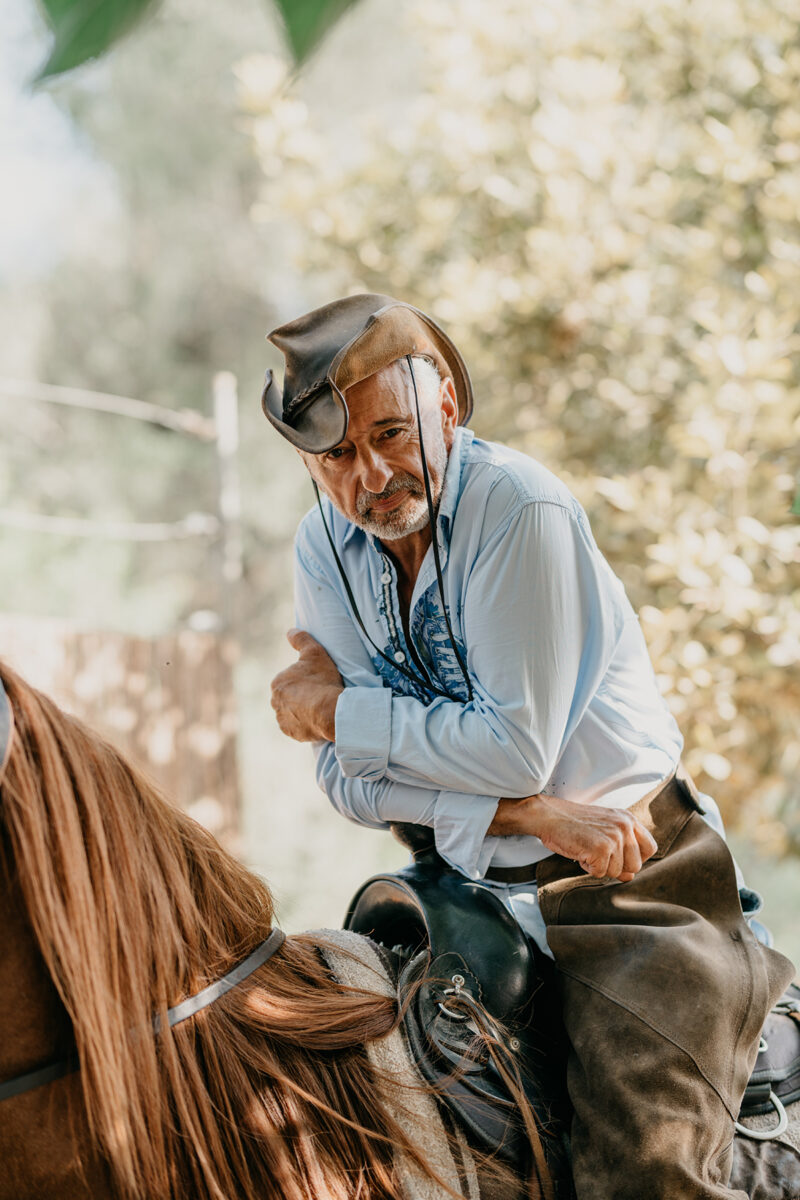 The 4 x 4 shakes as we rocket over a crossing between two fields in pursuit of the perfect picture of Mallorca's modern-day cowboys. Hooves thunder against the scorched earth as four riders, set against a backdrop of rolling hills and clear blue sky, demonstrate the beauty and power of the horses. Soon the founder of NaturaCavall, Joan Ferrer, signals for our driver to stop. It's boiling hot and the animals have done enough.
A second chance
"They're like our sons and daughters," says Lizzie Graham about the horses. The author of soon-to-be-published Wild Guide Balearics has been a core team member since NaturaCavall opened two and half years ago. "Joan is the best horseman there is," she confides. "When he was younger he would say he was going to school but would go to the race track instead."
She's referring to the trotting horse and cart races which are still held in the hippodrome in Mallorca. "It became too hard on the horses," says Joan, about the world of racing. One of the most important aspects of NaturaCavall is that all their horses are rescues, and the majority are former race horses. Two additions were on their way to the slaughterhouse when a last-minute phone call reversed their fate.
"I learnt to ride on a former racehorse," says Xavi, Joan's son. He's the one who got the project off its feet, driven by a passion instilled in him during childhood. "When he was 10 years old, he would be up early and ready for our ride," Joan recalls, "but when he got to sixteen I would have to throw a glass of water over his head. His face was always pitiful." Xavi laughs at the memory of his teenage hangovers, "but once I was on the horse, everything was okay," he adds.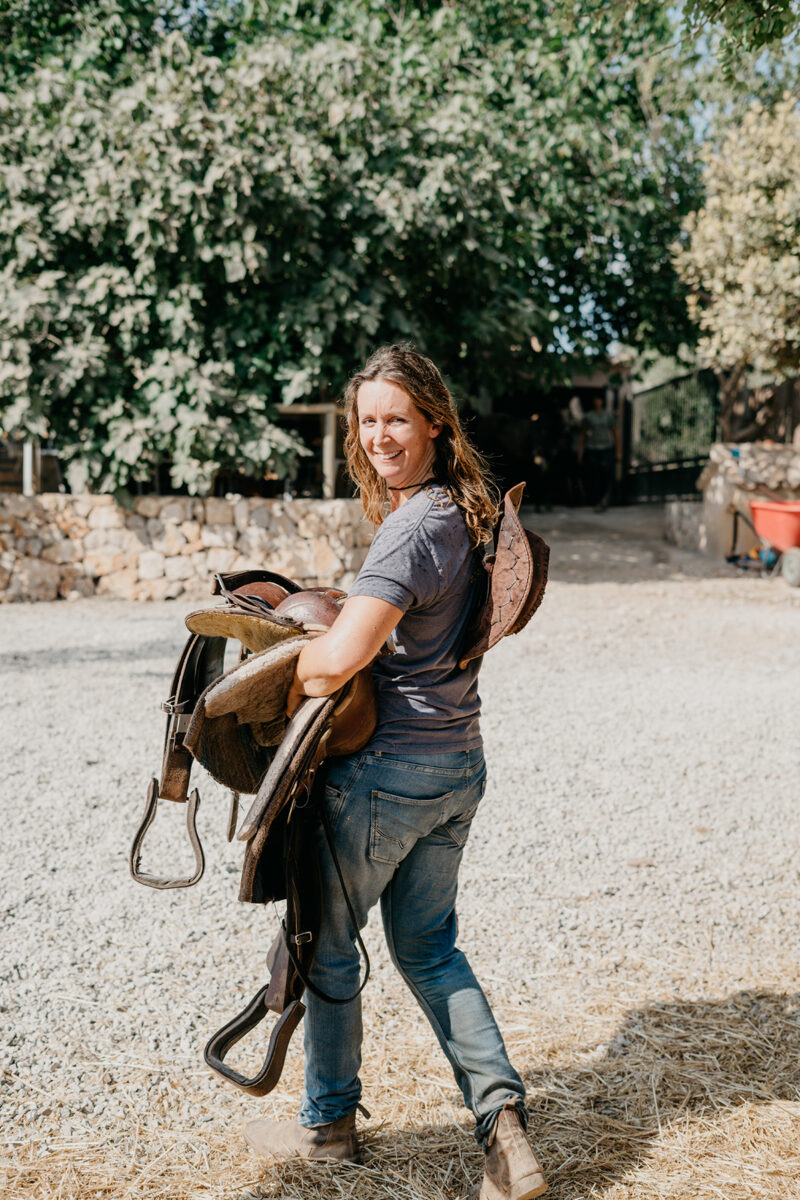 A wild and free Mallorca
Our conversation takes place in the shade of a fig tree at the ranch. On the table is delicious homemade sobrassada, Mallorcan bread and sweet purple grapes. Gastronomy plays an important part at NaturaCavall. It might take the form of a picnic, a meal around a campfire or a more refined affair at a restaurant specialising in local cuisine. Recently, they took riders on a tour of the Macià Batle vineyards. It included wine-tasting and an alfresco supper.
"We don't just offer horse riding," Joan says, "we offer an adventure while riding a horse, enjoying nature, gastronomy and the very best of Mallorca." If it was up to the veteran horseman, no place on the island would be off-limits to his fearless horses. He is committed to opening up Mallorca even more to his herd of 26 and counting.
At NaturaCavall tailor-made routes take visitors up mountains and through forests, to castles like Alaró, and along virgin beaches such as those found in Son Real. The most challenging route to date was the 18-day 'Vuelta a Mallorca'. They rode along the entire perimeter of the island to raise funds for the Allen Graham Charity 4 Kidz. Over the course of the epic journey they were shown great generosity, were greeted like heroes in villages, and made firm friends with the ranches across the island. "Now these ranches always recommend us to advanced riders looking for more," Lizzie Graham says. By more, she means more adventure, more wilderness and more of that cowboy spirit so clearly alive at NaturaCavall. For your own bespoke Mallorcan adventure, contact the friendly team today.
Text by Emily Benet
Photos by Sara Savage
Address details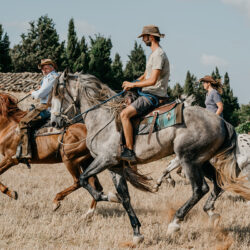 Naturacavall
Diseminado Poligon 02, 66, 07500 Manacor