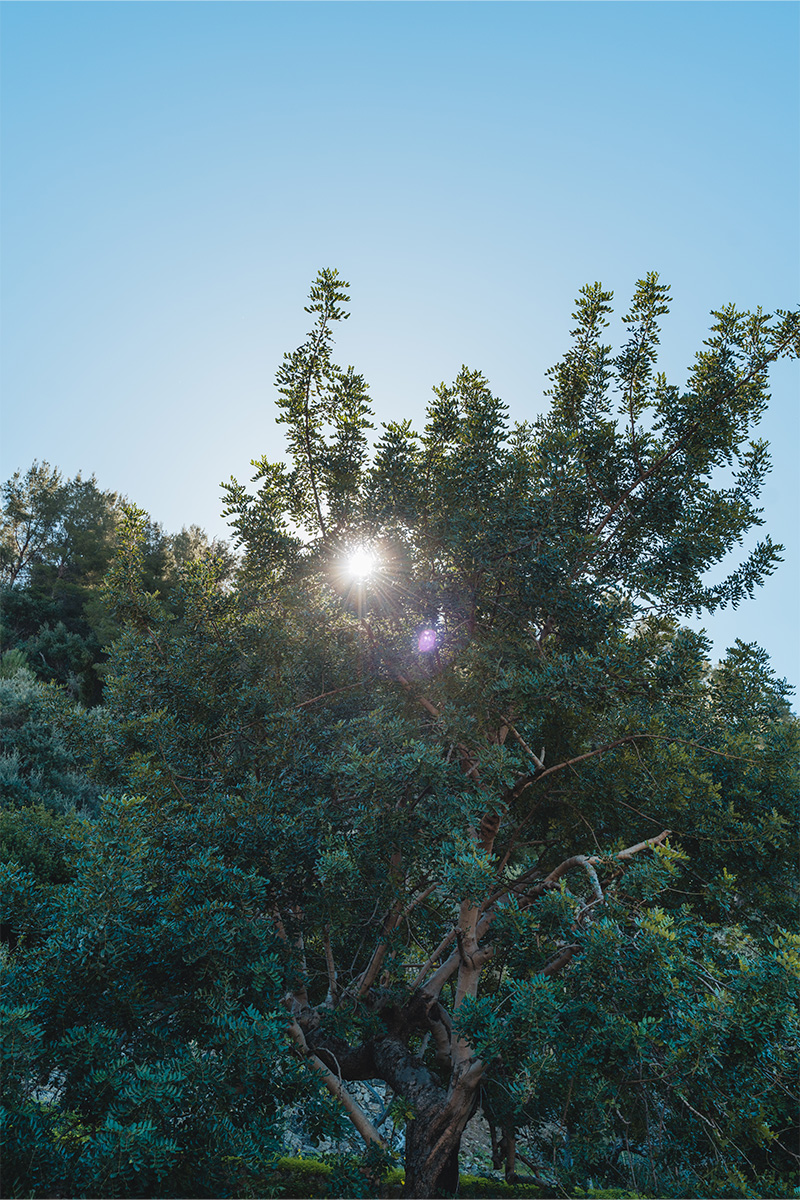 There's an air of excitement about Peter Galvin. The Irishman's steely blue eyes, a delightful contrast with his platinum hair and the cream surroundings of his Deià hotel, flash as he speaks. "The second chapter of my life is about to begin," says Peter in a soft brogue. Since 2005 his company, Wonderful Ireland has guided visitors along the highways and byways of Ireland. Peter has long dreamt of bringing the business to Mallorca. In 2022, the dream looks set to come true.
Falling in love with nature
His journey to the Balearics began in a Dublin bookshop, 13 years ago. "We were doing well and I thought about a second location." He researched coastal regions by cycling from Ireland to Spain—five times. "Much of it was beautiful of course, but not quite right. Then back home, in the travel section of a local bookstore, the cover of a Mallorcan travel guide caught my attention. The landscape was… perfect."
He fell in love with nature as a child. "We spent our family holidays in Kerry, a wild and mountainous region of Ireland, which I've since shared with my customers." As for the Mediterranean? "Well, it's down to European film really. I'm a fanatic." As a schoolchild, Peter even turned his hand to screenwriting. He laughs, "Spielberg was good enough to refuse my pitch by letter!" Filled with visions of ochre churches and olive groves, he began dreaming of a less frantic existence.
Offering day and week-long tours
After college, Peter landed a job with a top bank in London. "The company and the people were great but I knew that it was not the career for me." It became clear one summer solstice. "My family were celebrating a birthday in Ireland and called me at the office. I longed to be out in the sun!" Knowing others hankered after the Irish outdoors, Peter began offering day and week-long tours in 2005, including stopoffs in pubs and guesthouses. "The first year I had two customers. Well, it grew fast! And many came back to discover new routes." Such was the first chapter. What does the second bode for him and his loyal customers? "Since 2009 I've been getting to know the island, its cuisine and the people who make it. Happily, many of them work in locations easily reached on foot." At this, Peter picks up his sticks and guides us out of the hotel. Within five minutes, we're on a terrace overlooking the sea. Ancient olive trees are contorted in an infinity of acrobatic poses. "The Mallorcan countryside is littered with producers of oil, wine and other delights. The plan is to pick people up at the airport, bring them to a village and get hiking and tasting." What's left to say? Vamonos!
Text by Ciarán McCollum
Photos by Sara Savage