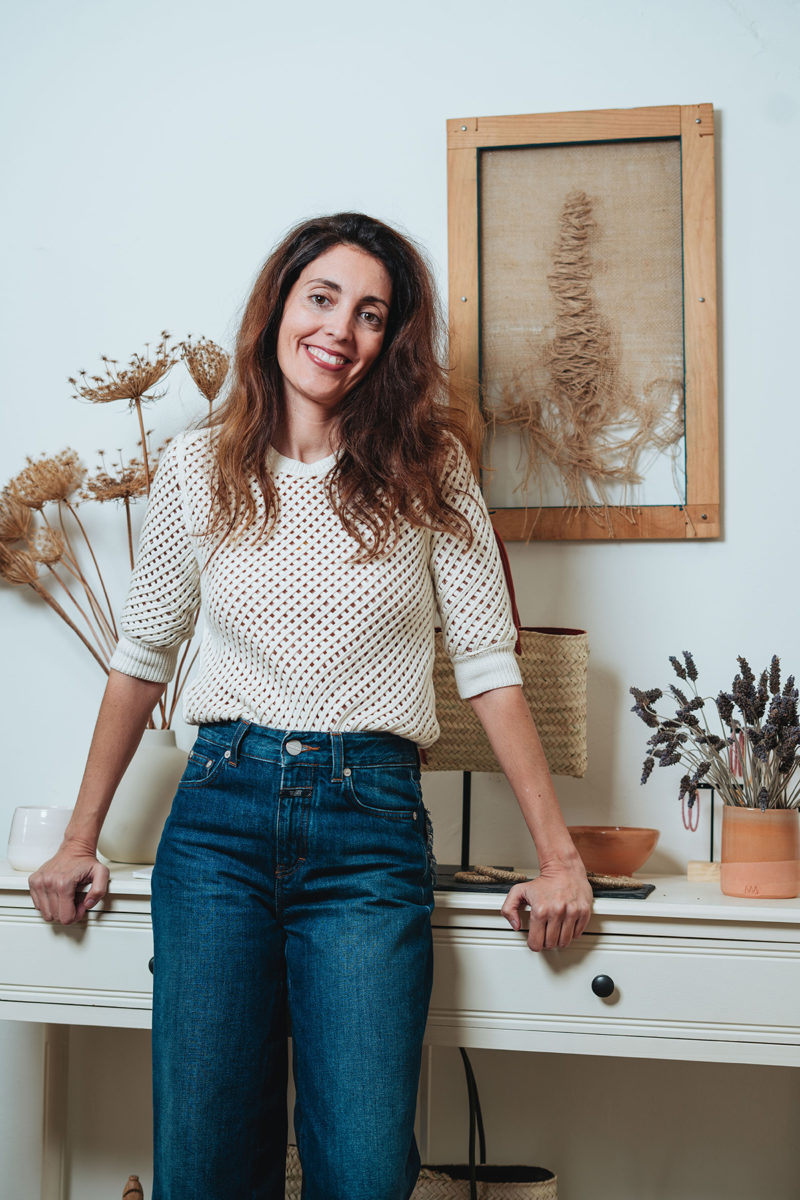 Elisabeth Colom, who was born in Catalonia, has been living on Mallorca for eighteen years. After experiments in art and design with three friends at Atelier Ecrú in Palma, Elisabeth decided to create SANTAPALMA. Launched in 2017, the idea was born organically as a result of introspection and the realisation that a healthy life comes from balance.
It was a moment, she explains, that inspired her to create a quality product that could age with the customer and have its own life cycle. "One of the most exciting moments was when we worked on the first prototype, the Maria Short Natural, made with artisan llata – sun-dried palm leaf. It was the revelation that started the whole collection."
Her bags are rustic yet elegant, transforming Mallorca's most cherished basket into a fashionable statement piece. Each bag is hand-braided with palm leaves, becoming, in Elisabeth's words, "nature in a handbag". Her items are made in a small space in Inca as well as in family workshops in southern Spain. The priority is to make each bag unique, which her team on the mainland has helped her achieve.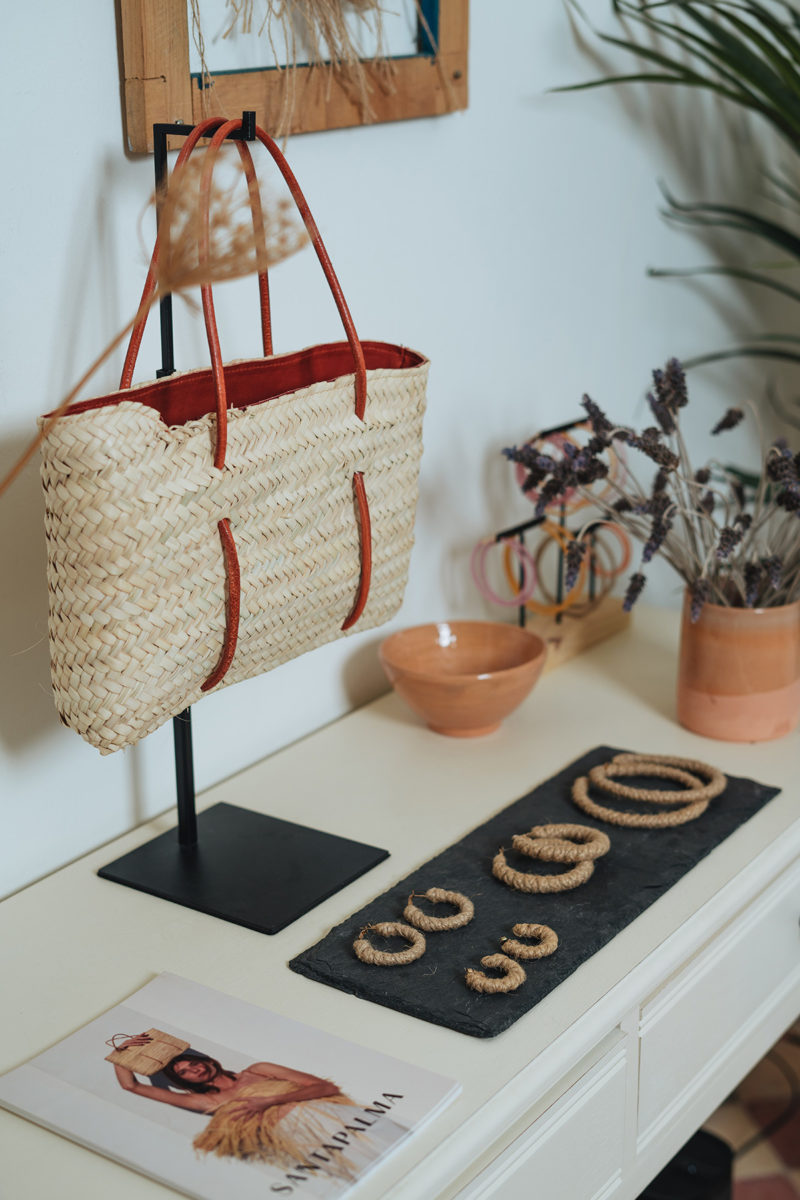 "In the manufacturing process, Elisabeth's training as an architect is put to good use, particularly where discipline and attention to detail are required. For the design, she has established a technical base, transforming a traditional product into a contemporary design. "From the age of nine I always knew I wanted to be an architect; the world and its structure fascinated me. However, it wasn't until I left Barcelona and arrived in Port de Pollença that everything changed – I'd found paradise. I remember sitting under a canopy of pine trees and watching the sea in complete Zen. It was that same day that I met my husband Joan! Very quickly my life took a new direction."
The rise of the digital age has made Elisabeth even more passionate about creating "a handmade product that connects with the earth". While large companies undertake giant strides in the fight against climate change, shifting social attitudes towards our consumption is fundamental. "For us sustainability is our reality because of how we live and work. Every human on this planet has an ecological responsibility; only people disconnected from themselves or from nature forget this. Luckily, every day there are more companies on Mallorca that are working towards the same thing. Very soon sustainability will be essential in business. It really is a model for success."
Photos by Sara Savage
Address details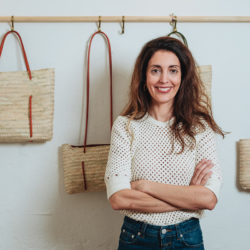 SANTAPALMA
Carrer de la Concepció, 14, Palma