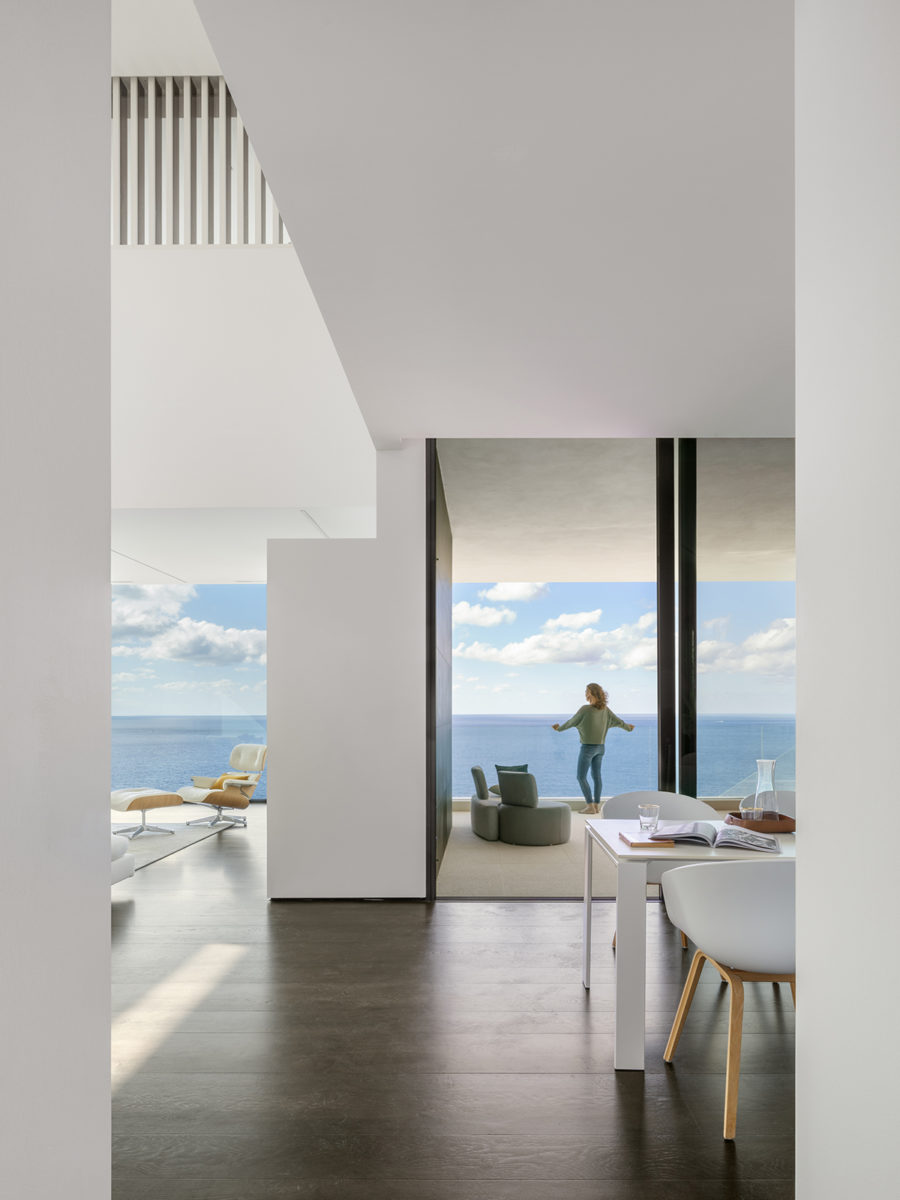 Running along the cliff top of El Toro, neighbouring the luxury marina of Port Adriano, is the Avenida de la Mar – one of the most desirable addresses on the island. And it's not just for its proximity to the famously upscale port by Philippe Stark with its superyachts and showbiz buzz, but the stunning panoramic views it affords along one of the island's most scenic coastlines.
So it will come as no surprise that this street is increasingly becoming home to some of the most impressive villas on Mallorca, even with some of the older mansions being demolished to make way for sleek new multi-million euro abodes. And when it comes to creating stunning contemporary architecture, few names on Mallorca have achieved the stellar reputation of Alejandro Palomino.
Sharing the story behind this project, the architect recalls: "When I first arrived at the house I met Axel, an incredible person who transmitted great positivity. He had bought an old property, without much charm, but directly on the sea edge." The plot, however, was cut in half by the cliff and planning regulations meant that Alejandro couldn't build the broad balcony the owner desired.
Uninterrupted cliff-top panoramas
The change of plan involved demolishing the old building and designing into what would become an elegantly inventive series of terraces, pools and landscaped gardens, cascading precipitously down the rock face. This included Alejandro designing an outdoor sculpture that represents the nature of wind, perfect for its location in front of the sea. "The house became a sculptural element, in which nature is embedded in a linear structure," Alejandro explains.
From the inside, the lack of edges means the views are not broken up by balconies or railings, providing beautifully uninterrupted vistas of the coast – nowhere more so than from the huge glass window measuring 6.60 x 3.20 metres in the living room. An abundance of flora was also incorporated into the design, allowing, as Alejandro puts it: "the green of the façade, the blue of the sea and the white of the house to form a picture of unparalleled beauty."
Photos by Mauricio Fuertes. Styling by Andrea Pussin  |
In collaboration with Espacio Home Design
Address details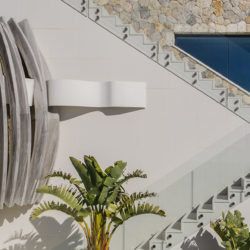 Alejandro palomino
C/ Arquitecto Francisco Casas, 17, Local B-23 Bendinat