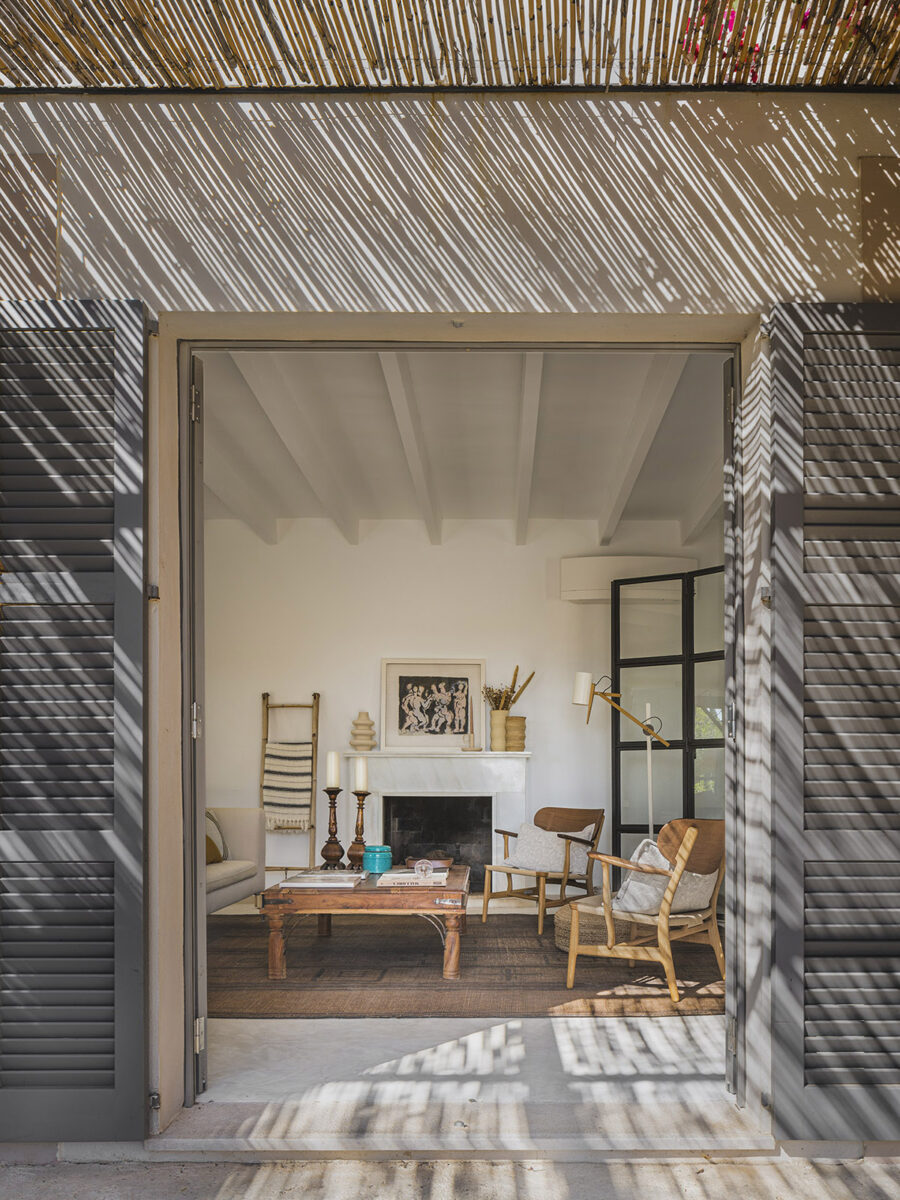 Occupying an elevated hillside position in the picturesque eastern corner of the island, the owners of this charming country house knew their long search was over then they found this property – Finca Rosa. The main building, however, was in a state of major disrepair and in need of some serious remodelling both inside and out. It was Berlin-based architect Britta Horstmann-Krause who took on the job on.
"The design concept for the renovation consisted of preserving the original building structure while emphasising the brightness of the light-flooded rooms," she explains. The previous Mallorcan owners had been inspired by the architecture of Central America, most evidently in the house's interconnected buildings and terraces spread across various levels. The brief was also to create a family-friendly environment, complete with shared spaces, a home office and individual secluded areas.
Mediterranean minimalism
With this achieved, the interior design took minimalist Mediterranean as their theme, overseen by Pollensa-based project management specialists Lf91. They ensured the interiors maintained a distinctive lightness of touch, with an emphasis on natural materials, lime paints and traditional Mallorcan hydraulic tiling. Woven African woven rugs, antiques and designer pieces also added character and sense of home. Much of the lighting was designed around the family's passion for art: to best display their impressive art collection, while at the same time keeping it tastefully integrated with the rest of the design scheme.
Lf91 were also tasked with the landscaping the finca's extensive grounds. Large cypresses, old fig trees and olive trees were protected during the construction work and integrated into a new gardens brimming with native flora. A good-size swimming pool was also integrated into the natural topography, surrounded by wooden terraces and shady pergolas offering a broads views of the rolling hills and glistening strip of sea beyond. It all adds up to a meticulously executed slice of stylish, rural Mallorcan living, and more than worth the owners' lengthy search.
Photos by Mauricio Fuertes
Written by Leon Beckenham
Address details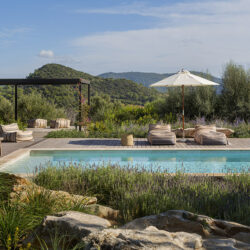 LF91
Rotonda de Can Berenger S/N, 07460 Pollença