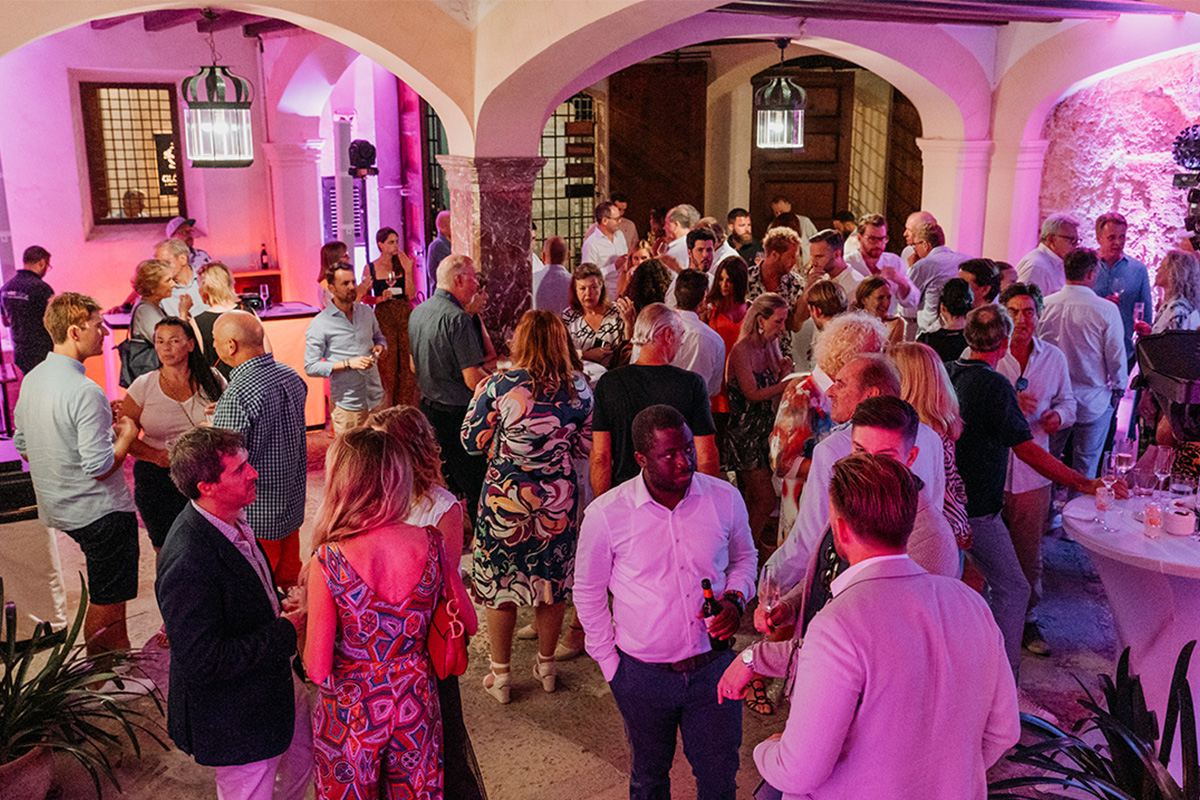 Connecting with other great minds is what can make the difference between a business a success or failure. But where in Mallorca can business ideas really take shape? Dr Bruno Weidl and his sons Maximilian and Valentin give the answer with the arrival of their new networking platform, NXT Boardroom. An executive business hub in the heart of Palma where entrepreneurs, CEOs and investors can make successful business happen.
Networking: It's all about who you know
"Every job I ever got I developed through net- working," says entrepreneur Maximillian, sat next to his equally business-minded brother Valentin and father Bruno. Together, we're talking like the NXT Boardroom members around us, casually chatting between bright green sofas and cups of coffee. "Connecting people is in our blood, all three of us can tell you stories of how networking started new business," says Bruno, who for the past 30 years has filled hundreds of top executive positions around the world.
As a team and equal business partners Bruno, Maximilian and Valentin can open the right doors for people, but agree that it's about sharing their own personal networks too. Bruno alone has interviewed over 15,000 executives in his professional career which combined with his sons' experience, takes the number to well over 20,000 contacts. "It's like putting together pieces of a puzzle. Someone can talk to us about a start-up in AI, healthcare, cybersecurity – or whatever it is – and there will be a NXT Boardroom member in that industry we can connect you to," Bruno says. "And if we don't know, there will be someone who will," adds Valentin, who has worked for the past decade in technological start-ups.
The value of relationships
For all the right networking elements to come together, the Weidl family combine three things: a curated executive com- munity, physical shared business spaces, and an AI system (for matching potential collaborations). Using these three pillars, NXT Boardroom create an environment where members can meet other like- minded people. "At most networking places, you never know who you're going to meet and sometimes it's not useful at all. We are for the people who want to make good business happen, says Maximilian. "It's like purpose-driven connections" we say. The trio half agree, but prefer to use the word 'smarter'. "We go deeper because we assess your profile to see if you're a good fit," says Valentin, "using AI is one way we do it but for the most part, we find out what you want from the community – it's smart because it works both ways. How you help someone else, and how they help you." Having already successfully set up NXT Boardroom in Munich and Hamburg, the Weidls are excited to welcome new members to their flagship space in Palma. Located on the prestigious Calle de Sant Jaume, the 16th century palace is an ideal hub in the city to connect with other top executives and entrepreneurs. Like all NXT Boardroom locations it has a warm and welcoming atmosphere. There are several meeting rooms, a kitchen, lounge area and individual desks to use. Dogs are welcome and for the free-spirited creatives, wearing no shoes is totally acceptable. It's a pri- vate environment that allows for mutual exchange, focused work and trusted business. "Regardless of where you're from, if you love working on great business for solving the chal- lenges of our time, this is the place for you," says Bruno.
Text by Rosie Foot
Photos by Jonatan Barzola
Address details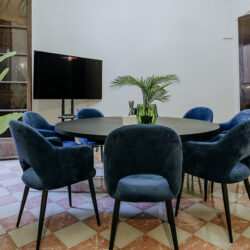 NXT BOARDROOM
Carrer de Sant Jaume 19 (1A)