NXT Boardroom is Palma's newest networking enterprise, inviting entrepreneurs and top executives to join what the founders call the 'bonfire of business'.
Connecting with other great minds is what can make the difference between a business success or failure. But where in Mallorca can business ideas really take shape? Dr Bruno Weidl and his sons Maximilian and Valentin give the answer with the arrival of their new networking platform, NXT Boardroom. An executive business hub in the heart of Palma where entrepreneurs, CEOs and investors can make successful business happen.
Find out more below!
https://nxtboardroom.com/
0:28 What does Nxt Boardroom offer?
1:56 Why Mallorca?
3:50 How do you become a member?
4:50 Building a network
For more videos related to living in Mallorca, subscribe to the hc/ Youtube channel.
Address details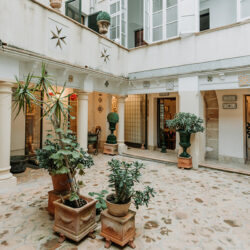 NXT BOARDROOM
Carrer de Sant Jaume 19 (1A)