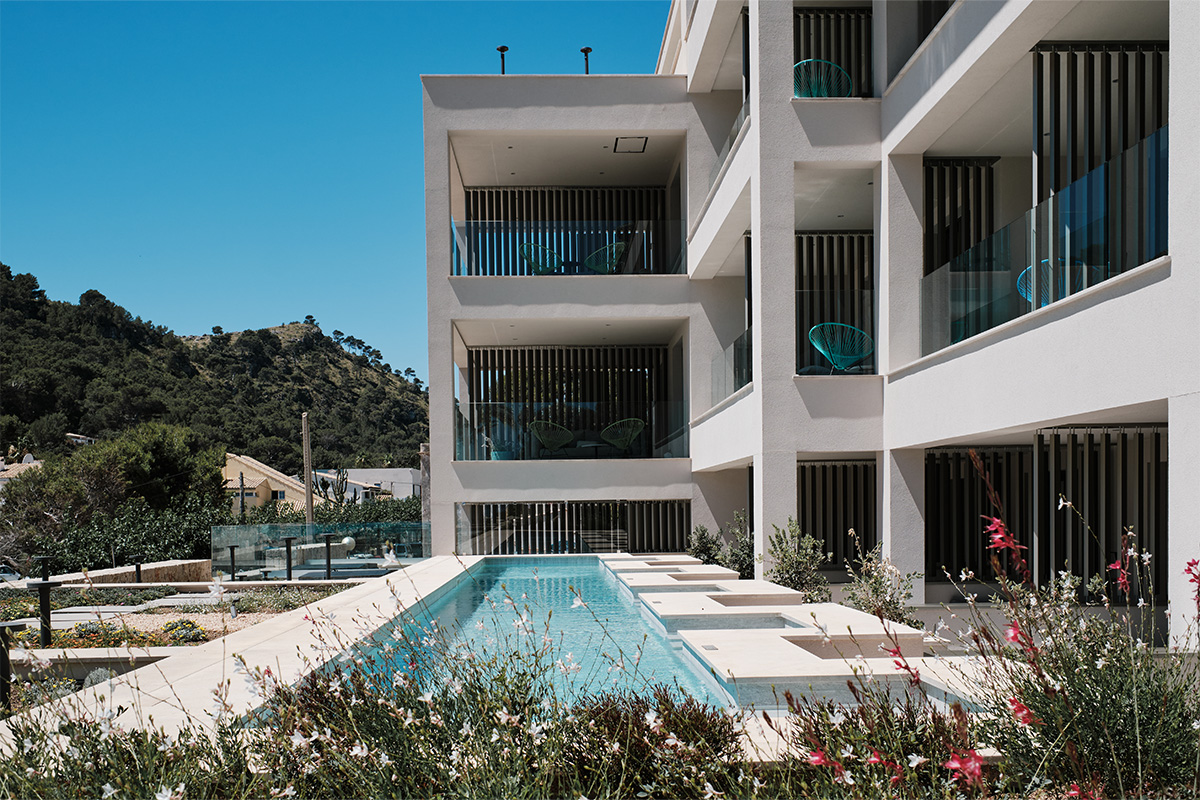 When El Llorenç Parc de la Mar became the latest addition to Palma's collection of high-end boutique hotels in summer 2019, it was to immediate acclaim. With its artful melange of Moorish flourishes, urbane sophistication and sexy beach club vibe, it injected a sense of fun and even frivolity into the Mallorcan capital's hotel scene.
Fast forward three years and the team behind El Llorenç has done it again. They called on the same creative mastermind, Swedish designer Magnus Ehrland, to reimagine a similar hotel – but in a very different setting. Positioned at the most north-eastern corner of the island, sleepy Cala San Vicenç could hardly be further away from city life. It's one of the island's low-key and lesser-known resorts, wedged in a verdant valley where the end of Tramuntana Sierra meets open sea.
Mellower mediterranean vibe
With a prime position overlooking one of the town's four scenic bays, Hostal Mayol had been derelict for almost 20 years, so the spot was ripe for re-development. Top Mallorcan project management firm LF91 and Epic Construction were behind the build, and they've achieved a remarkably seamless and sensitive integration of the 35-room, five-floor property into the site. Upon stepping inside, the signature palette of taupe and sandstone is the most immediate similarity to its city sister. And like El Llorenç, this neutral backdrop provides space for an eclectic collection of colourful contemporary artworks to pop. But there are fewer visual fireworks here, reflecting the mellower seaside setting and Mediterranean landscape. The emerald luminescence of the neighbouring bay is echoed in green glazed tiling, splashes of turquoise fabric, and the playful tiki-style parasols whose manes rustle in the sea breeze.
Spectacular scenery
Where El Llorenç's bay-view infinity pool was the showstopper, at El Vicenç the rooftop terrace provides a privileged viewing platform for the resort's spectacular soaring cliffs and picture-postcard cove. From the rooftop pool you can gaze backwards too, over undulating mountain greenery while you cool. The ubiquitous Arabian latticework motif has been replaced by one that evokes the dry stone walls of rural Mallorca; albeit with an abstract geometry that brings to mind the work of Mondrian.
"The concept was to replicate the same five-star designer boutique hotel service and quality that travellers have grown to love at El Llorenç in a luxurious beachfront setting," General Director Rubén Zamora explains. Well, the Mallorca Ç Collection team behind the hotel can take a bow, because you've achieved just that, and an experience that sure to garner as much applause as its older urban sibling.
Text by Leon Beckenham
Photos by José Taltavull
Address details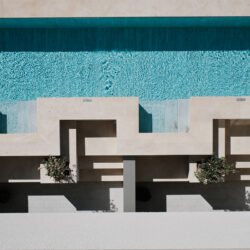 Es Vicenç de la Mar
C/ Cala Molins 6, 07469, Cala Sant Vicenç