Portfolio of Palacio Can Marques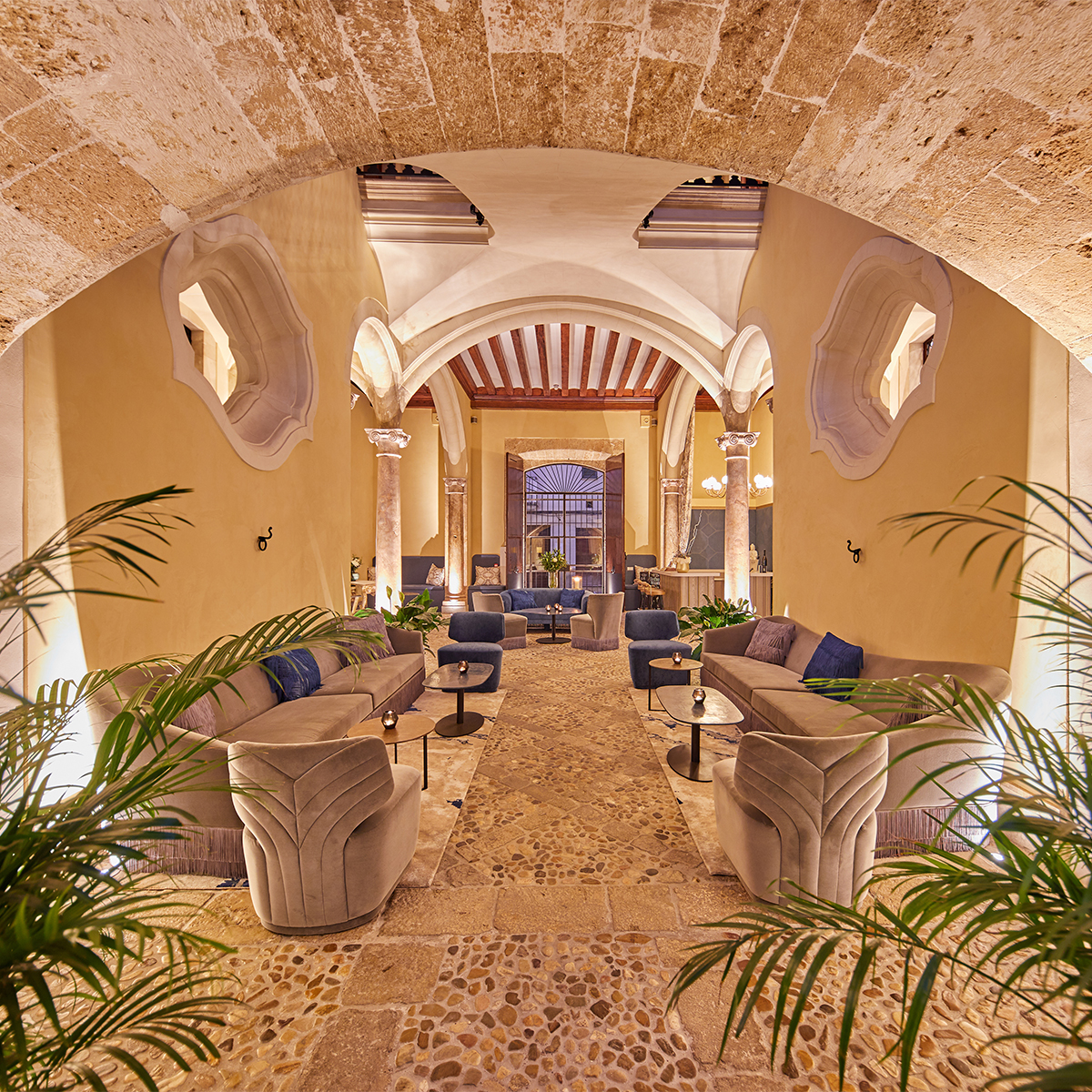 About Palacio Can Marques
Most of Palma's history is found in the Old Town ('El Casco Antiguo') where impressive architecture, ancient buildings and grand palaces await. Palacio Can Marques epitomises historical elegance, where guests are treated to a palatial experience while relishing in the luxury of modern day comforts.
Located in the picturesque neihbourhood of La Lonja, guests are just a stone's throw away from the sea. Pass through the wrought-iron gateway and you instantly feel at one with the palace's history. The elegant architecture and grand central staircase alone are sure enough to impress.
Highly-qualified staff warmly welcome you to Palacio Can Marques, attentive and mindful of all your needs throughout your stay. Each of its thirteen majestic suites have been designed with you in mind, making you instantly feel part of the family.
Each suite has its own personality and character with beautiful displays of art, antique fixtures and designer furniture. During the resotration of the palace, the owners were mindful of preserving its original essence, maintaining its traditional character while incoporating state-of-the-art facilities.
Enjoy a glass of champagne at the Lanson champagne bar located in the lobby or enjoy a signature cocktail on the rooftop terrace with views of the catedral. If dinner is on your mind, then La Lonja's newest addition, the Merchants restaurant is where to go. Here you can enjoy their new Steak & Grill concept in the restaurant's elegant interior or in their magnificent garden, a true oasis in the city centre.
Photos of Palacio Can Marques