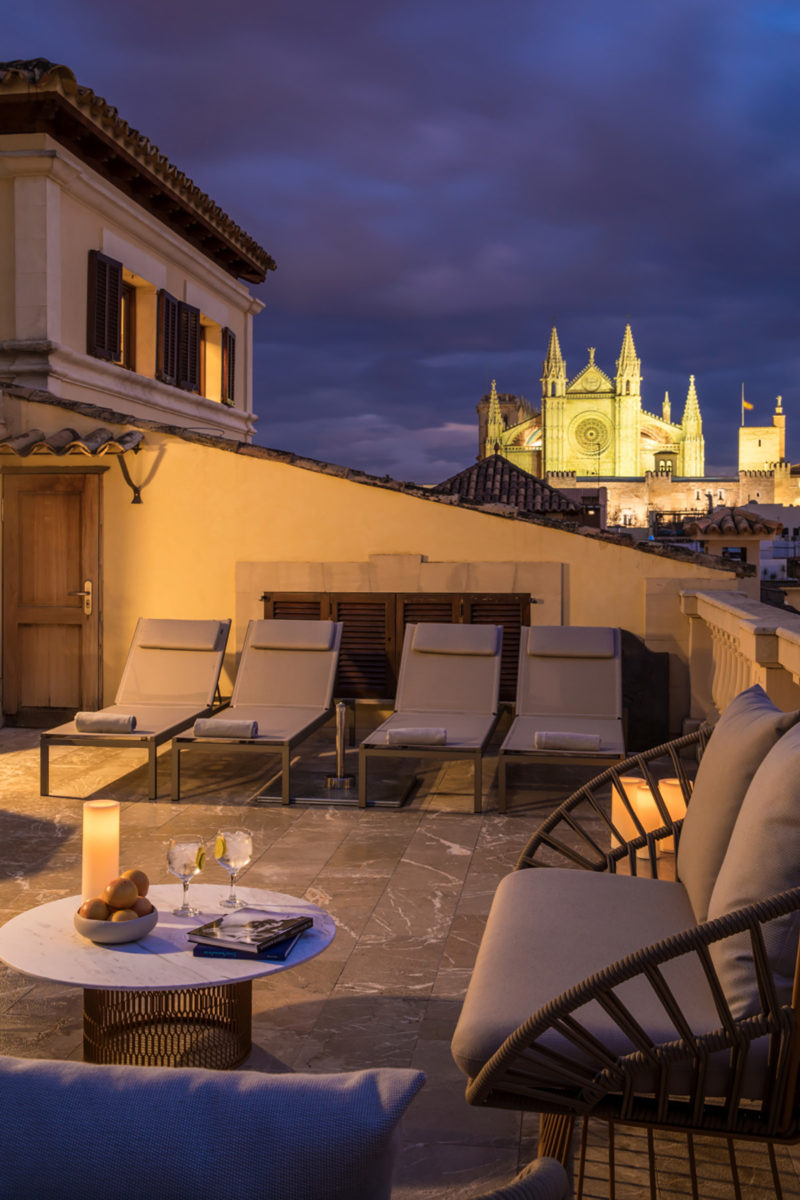 As you step into this immaculately restored 18th-century palace, you can't help but gaze up at the soaring stone columns and lofty vaulted archways that crown the airy courtyard entrance; contemplate the architectural elegance and graceful symmetry of the central staircase; breathe in the history.
You are warmly welcomed, with friendly smiles and easy manner, and shown to your magnificent suite. Immediately, you belong. You are part of the Can Marques family.
Your beautiful abode is one of just 13 suites spread over this vast palacio, each individually styled with carefully chosen artworks, precious antiques, and stylish furnishings. Original features have been lovingly restored, while one-off creations come in the form of soft rugs underfoot and dramatic starburst lighting overhead.
With over 20 staff attending a maximum of 30 guests, service is impeccable and personal, yet unobtrusive and discreet. The knowledge, passion and experience of the team are always at your disposal around the clock.
Sip fizz in the foyer champagne bar, unwind in the lush secluded garden, enjoy cathedral views from the rooftop terrace, dine on classic French and Mediterranean cuisine in the hotel's wonderful restaurant, or even arrange an exclusive trip on their award-winning super-yacht. The Palacio Can Marques offers a truly memorable, and truly palatial experience.
The story of the Mallorcan capital is one forged on the fortunes of its great families. And monuments to these island dynasties can be found throughout the historic old town, testament to their wealth and influence, these palatial legacies were hidden from sight, private worlds tucked away from prying eyes.
But not anymore. Now not only are you able to bear witness to these wonderful once-hidden treasures, you can stay as once their residents did, in opulent splendour and five-star comfort.
So why stay in a hotel when you can stay in a palace? The Palacio Can Marques.  
Address details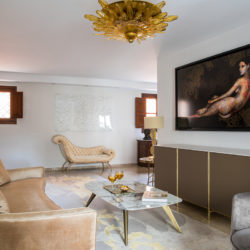 Palacio Can Marques
Carrer dels Apuntadors, 15, Palma