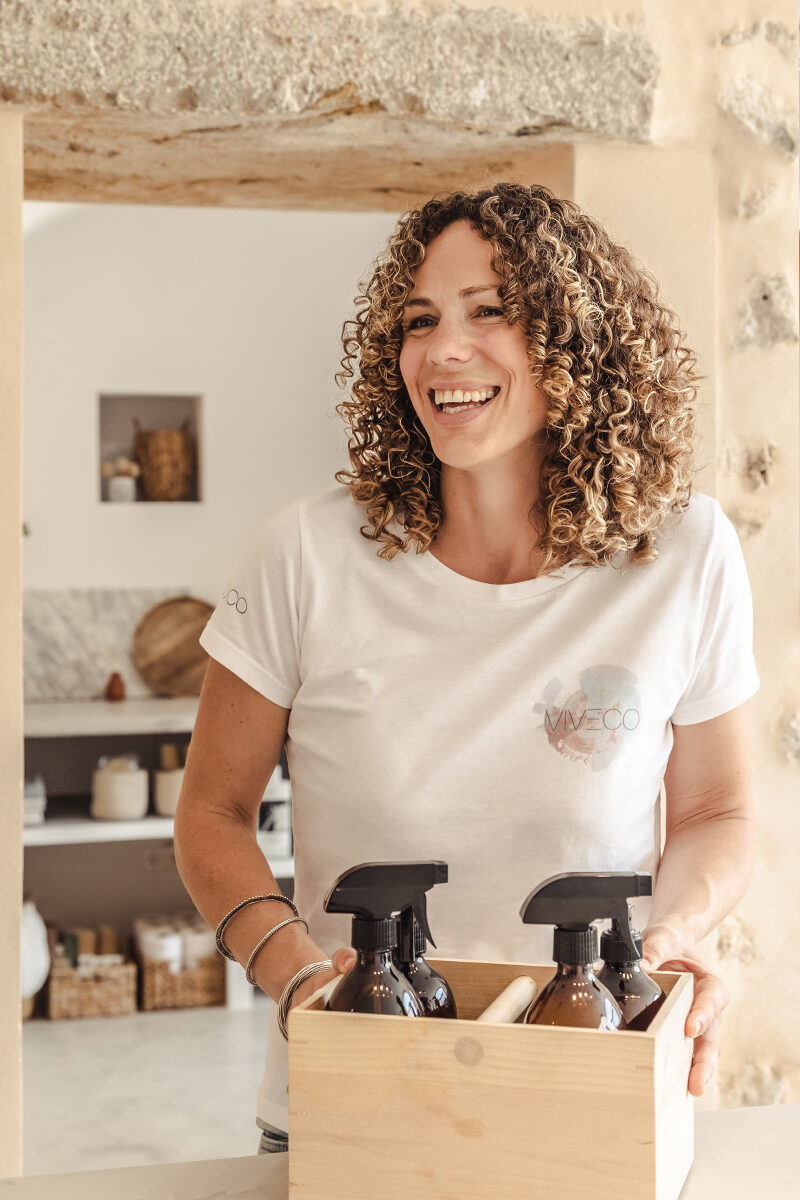 Hannah Russell's 9-year career on superyachts saw her witness firsthand the excess and consumption that's synonymous with glamour and luxury. The idea of producing less waste had been a recurring thought, but it wasn't until she had her son and became land-based that she decided to try and make an impactful change. "I was shocked at just how much rubbish me, and a tiny baby created," she conveys.
Taking small steps
Hannah took her first steps in a sustainable direction after reading Zero Waste Home by Bea Johnson – a book which has inspired a global movement towards zero- waste living. Little by little Hannah started making changes personally, reducing her waste and switching to more sustainable, eco-friendly brands. Her friends started noticing the different products she was sporting, such as her reusable produce bags at the market and wanted to know where they could get their hands on some. "That's when I thought 'there could be a business here'," she recounts. And so, Viveco was born.
Today, Viveco stocks a carefully selected tried and tested range of products, making it easy for anyone to confidently make a positive switch without the guesswork. Some favourite brands include Ecostore, a certified carbon zero company from New Zealand making products from gentle plant and mineral-based ingredients, and Sonett – one of the pioneers in ecological detergents. Partnering with local brands is very important to the Viveco ethos too, which has led to collaborations with businesses such as Tot Herb – Mallorcan- made toiletries with ethically sourced ingredients, and Gaia Natural Cosmetics – 100 per cent handmade natural and environmentally friendly luxury skincare.
Viveco Yachts
Beyond the household, Viveco Yachts is the latest arm of the business, supplying bulk products for use onboard. "I started thinking, 'yachts are essentially a small community'," Hannah explains. "We can help them shop less, store less and create less waste." She encourages refill stations onboard as a fantastic way of reducing plastic use by up to 75%, and the large containers can simply be topped up. If space is an issue, concentrated cleaning products can offer a great solution. Designed to be mixed with tap water, a tiny 50ml glass bottle packs a serious cleaning punch and goes a long way. Hannah thrives on providing guidance and advice to help yachts optimize their onboard systems regardless of the type of vessel or constraints they're working with.
Now, living on Mallorca and working with households, villas and yachts every day, Hannah's vision behind Viveco has been crystallised. "I think we are all incredibly lucky to call this amazing diverse island our home and I love what I do as it helps reduce the impact we have on it. We can all do something, big or small to make changes that not only help the planet but can simplify our lives and give us more time," she concludes purposefully.
Text by Ché Miller | Photos by Adele Chretien
Location The Windmill, Costix 
Address details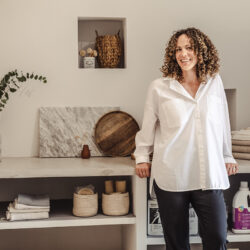 Viveco