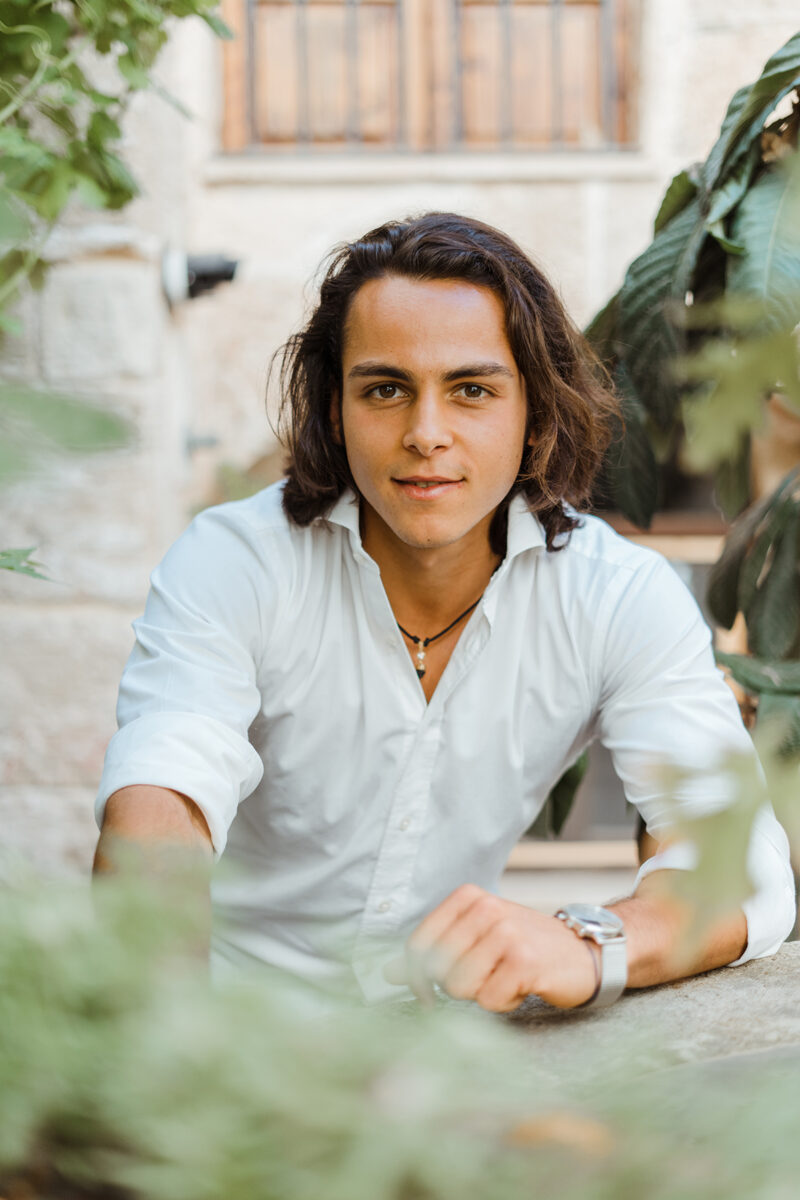 "Aromas have the power to change how we feel. It's emotive storytelling," says scent scientist, Víctor Alarcón from his Viti Vinci studio in Palma. He is the creator of bespoke perfumes which are made using only indigenous, organic plants from Mallorca. Pine trees, rosemary leaves and Green Myrtle are just some examples of the wild species used as the base of Viti Vinci scents. Although, unlike other perfumeries, Victor's work goes much deeper than creating an appealing aroma. He tailors each bottle to influence a particular person, place or event in an act that he calls "scentscaping". A revolutionary way of recalling memories and reprograming emotional states through perfume.
The power of aroma
When Víctor decided to leave Madrid to study biodiversity in Miami, his idea of researching essential oils was already cemented. He was intrigued by the power of aiding mental health issues with natural remedies and decided to focus his academic work on reprograming the mind through smell. His research papers were sent to academics in London. From there, the idea of Viti Vinci was born: a high-end, science-based perfumery supported by ongoing academic investigation. Choosing a base for this new venture was easy for Víctor since Mallorca offered a rich landscape naturally abundant in Mediterranean flora. "It just made sense to base the atelier here, nature is right on our doorstep. You can be handpicking lemons in Sóller and within a few hours be back at the atelier – it's the immediacy and freshness of the product that works," he says.
Changing emotion
Once the species have been carefully picked (most of which come from regenerated land near Cala Falcó), Víctor distils the plants by hand in Palma. Each aroma can be adjusted depending on what sense of emotion the client wishes to infuse in their home. "Aromas activate memory so what we're doing is reigniting a pivotal moment in a person's life. We all have very different aromatic palettes because of this, so there is a lot of trial and error involved," smiles Víctor. He explains that clients who require a stimulating aroma (perhaps for creativity or work) are usually matched with plants that survive in salty, windswept conditions. Other emotions like confidence tend to come from plants or trees in forests, but this is relative and really depends on the person. "It's like DJing with emotion," he concludes.
Viti Vinci at home
As well as curating aromas for people, Viti Vinci works with architects to infuse scents into a property's structural design. By adding porous rocks into the walls, Víctor is able to release an aroma gently for long periods of time. He uses only natural diffusers like rocks, handmade ceramic bowls and wild sticks to subtly change the ambience of a space. "A scentscape works for each room, so in a living room you might want to increase social confidence for a party or dinner for example. We also design aromas for yachts and hotels as well. That's where it gets really interesting," he says. "In a recent project for the sailing yacht So Fong we designed scents from each place the boat had visited. The research took us all over the world!" he beams. Although his intuition, he says, always brings him back to Mallorca – the start and source of his original, Mediterranean scentscape.
Written by Rosie Foot
Photos by Sara Savage
Address details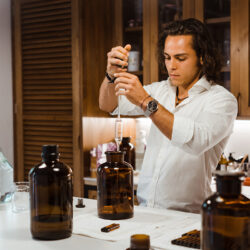 Viti Vinci
Carrer de l'Estudi General, 2, 07001 Palma