Salvador Esquinas and Lili Torras, both with a long career in the world of gastronomy, and in particular in the field of mixology and sommelier, decided to start The Van Bar, a mobile cocktail and avant-garde wine bar with great retro style.
With the food truck scene in full bloom on the island, they both saw a possibility to bring something new to the gastronomic four-wheel experience. Sourcing a vintage Citroën HY van in the south of France, they brought it to Mallorca, gave it a nice revamp, and have been adding a good dose of vintage glamour to parties across the island ever since.
The Van Bar is available for any kind of event – from weddings, to birthday parties, to business events, or holiday celebrations. With the cocktail craze reaching new heights, drinking has never been so delicious. Now, Salvador and Lili are adding even more of a twist, by creating instant ambiance and sense of fun.
Customise your cocktails according to the theme of the party or the season. You can choose from a wide range of different styles like classic cocktails, tiki or signature drinks, molecular mixology, or even healthy cocktails… with delicious options like White Negroni, edible cocktails in the shape of a lipstick, cocktails based on ecological liquors or the super food ones without alcohol. For a 1920s style party they have the "pre-prohibition era" cocktail menu that includes the American Beauty, the Millionaire, Whisky Sour, Pisco Punch and many more.
Yum. A perfect party theme is born. Another popular item is their personalised aperitif cocktails – with options like vermouth, Aperol, or gin fizz – that are filled in pretty vintage glasses with custom lettering that is personalised for the event. Hello party favour! Additionally, The Van Bar offers an exclusive service of pairing with cigars, choosing the perfect combination between the best cigars and the best whiskeys, cognacs and rums world-wide. If you want to have one of the best bar services on the island at your party, do not hesitate.Viva the mobile cocktail revolution!
Address details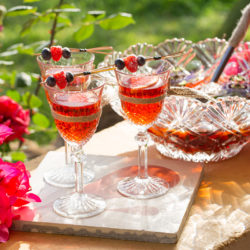 The Van Bar