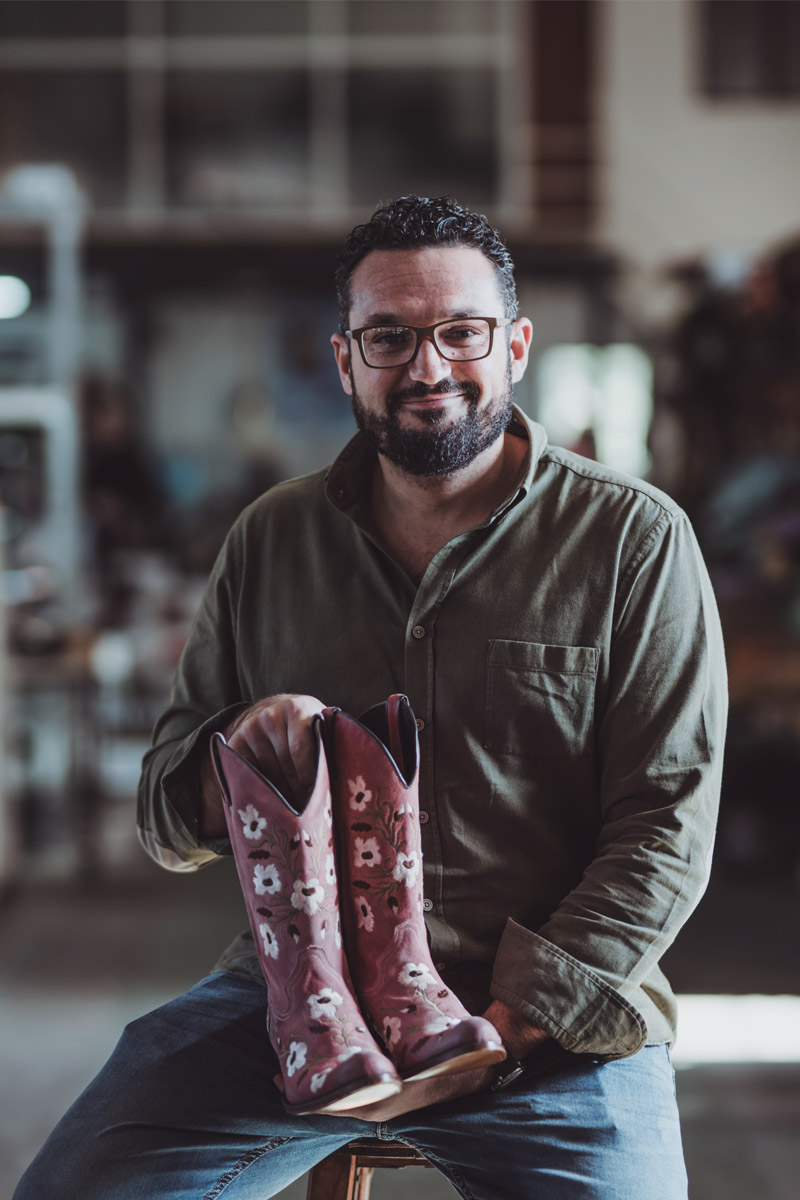 A warm autumn morning in Mallorca. The air is gold and smells of leather. Outside the central town of Alaró, surrounded by vintage green shoe-making machinery, workers cut and stitch. Early-bird customers sip coffee and sample wares. There's a satisfying hum of activity. I'm handed a champagne flute. So begins an impassioned tour of a humble edifice: the Tony Mora Cowboy Boot factory.
"After 100 years in business, you can expect action," says Lorenzo in accented English. He's referring, possibly, to the impressively early start or the generous drinks service, but the boots are where it's at. "Not really for cowboys," he says without apology. "We craft for weekend breaks, nights out and everyday adventure, the best in Europe for design."
Industrial artwork
He picks up a bejewelled exemplar, a work of art and industry. "We use premium leather, up to 60 pieces in each pair, with a lifetime guarantee. They take a week to make and over 100 steps, including Goodyear-welting." The outer part may be farmed exotic leathers like python and iguana, but the inner is always calf, "so the boot flexes and breathes."
It does look comfy in there. "You wear classic like me," judges Lorenzo, and hands me obsidian pseudo-ankle boots. Wow. I feel like a superstar. Who else is wearing Mora? "The brand's in New York Fashion Week and Hollywood films. We've been worn by American rock stars and European royals," I take a moment to picture this bluff Spaniard shoeing the new king. "But our customers are salt-of-the-earth. They work hard to look good. We're in it for repeat custom. Walk-ins too."
At this, the tanned Mallorcan spins to greet plausible honeymooners crossing the threshold. Enthusiasm imparted, Lorenzo returns to bare Tony Mora's sole: "cork, leather and metal. Leather for wear, cork for comfort, metal for strength. Wear it day-in, day-out, and it will last a decade," he says, gesturing to his own marbled footwear, "then we'll do the repairs."
Pride in tradition
I turn to ogle a tabled kaleidoscope of lizard skins, ready for cookie-cutting by doughty Miguel (into his 40th year). But Lorenzo wants to show off his century-old machinery. "We don't do change for change's sake. I love this one," and Miguel pops over to show us how the inner logo is embossed using a hot element on a dazzling gold strip.
"We need people more than machines." A team of 18 produce some 150 custom pairs a month and 8000 in stock a year. We view a custom pair. The eagle insignia of a US dumbbell club is imprinted on red crocodile. "It's a slow-motion product. That's what people come for. They stay for premium service."
Time for a photo of Lorenzo cradling one of his own designs. "Focus on the boot, I am no one," are his vaguely philosophical instructions. This cowboy, soon spinning away to issue greetings in accented German, gives one hope for the West. 
Text by Ciarán McCollum | Photos by Sara Savage
Address details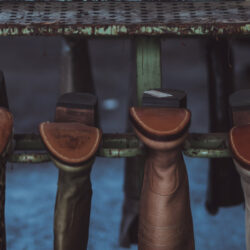 Tony Mora
Alaró, Santany & Artà