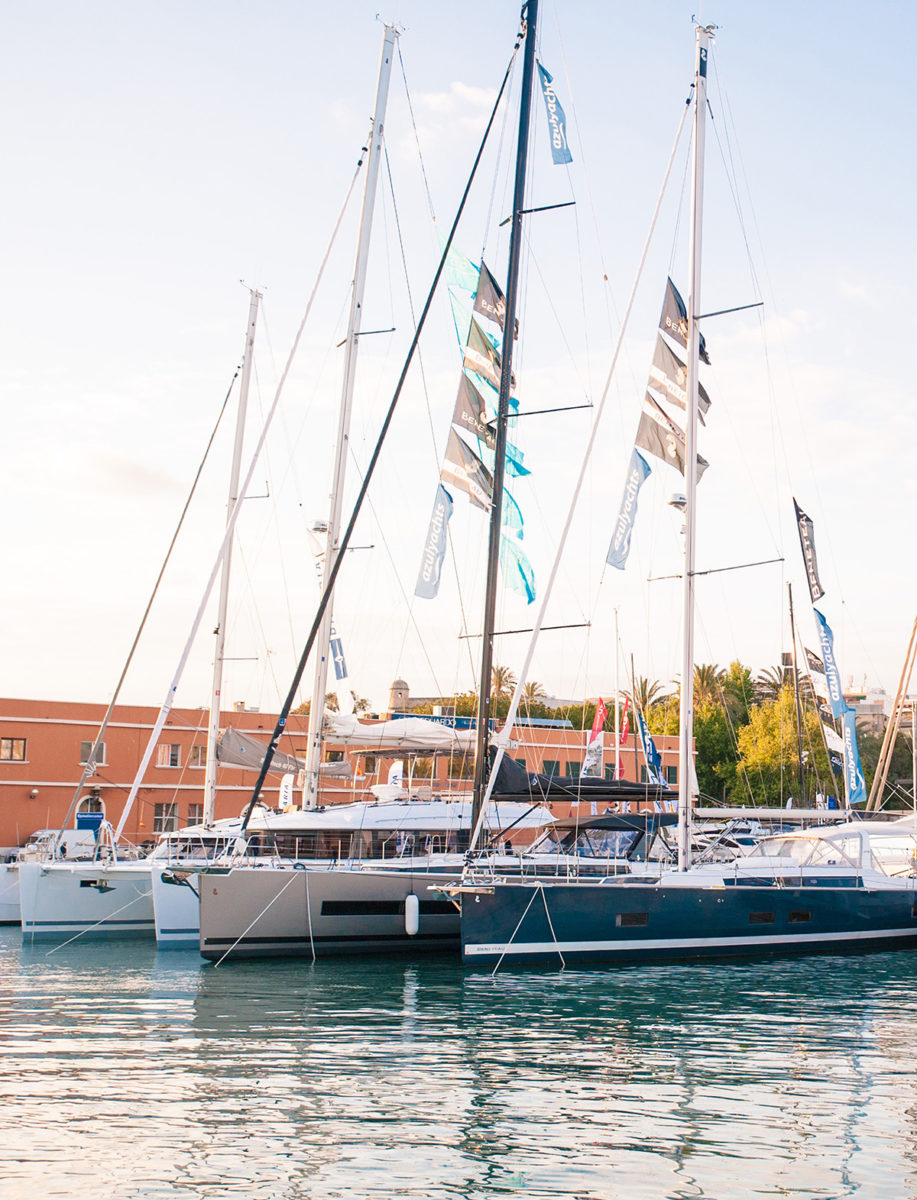 Take a stroll along Palma's aptly named Paseo Marítimo, and you cannot help but be wowed by the sheer number of boats docked in its marina. The forest of masts and sea of glistening hulls are testimony to how Mallorca has become one of the top high-end sailing destinations in the Mediterranean.
"Six out of ten of the worldwide biggest yacht-broker and charter companies are located on the island," says Marta Iglesias, member of the supervisory board of Worldwide Yachting Association (MYBA), stressing the significance of Mallorca as a hotspot for the international nautical sector.
And for anyone involved in the world of luxury boating – both on and off the island – the spring Palma Superyacht Show has become the go-to annual event. Now in its 7th year, it runs concurrently with the well-established Boat Show Palma and is an exclusive brokerage and charter show for sailing and motor yachts over 24 metres – the definition of a superyacht.
You can expect at least 80 of these impressive vessels in attendance, each one available for sale and/or charter. But while the subject of this show might be exclusive, the event itself is not – the atmosphere is relaxed, sociable and inclusive, where visitors are welcome to simply come to admire the impressive collection of nautical eye-candy.
The show is organised by the Balearic Yacht Brokers Association (BYBA) and is the only yacht show organised by the industry for the industry, ensuring an effective business platform for all those exhibiting.
The 2019 edition of the event will feature an extended show-area, a greater selection of bigger yachts, and the return of the 72-metre floating bridge, which was such a popular addition and major talking point at the 2018 Palma Superyacht Show.
After tourism, the nautical industry is the most important source of income for the Balearics. And it is events like Palma Superyacht Show that ensure that Mallorca keeps its distinction as the natural home for some of the world's most beautiful and impressive maritime vessels, and the many professionals and thriving businesses that surround them.