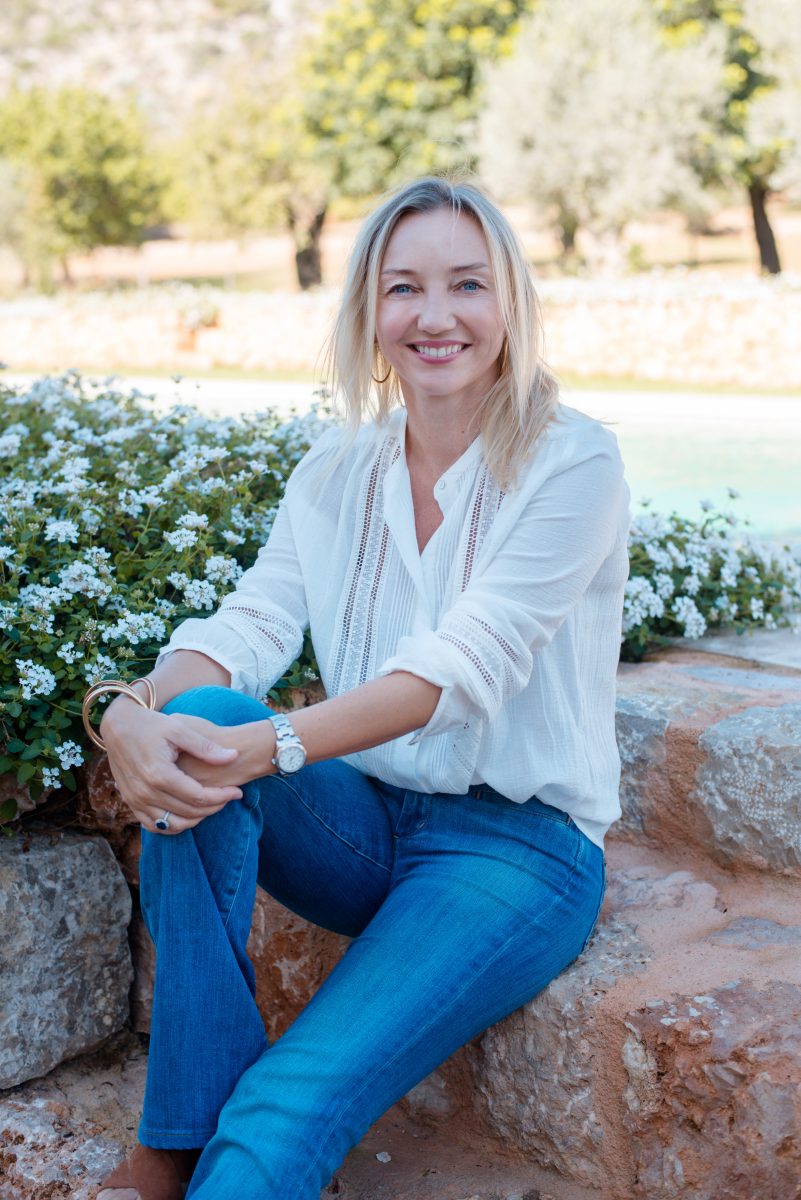 The gently spoken brainchild of 'Freer Living' is clearly not afraid of a challenge. The finca was in such a bad state when they found it, the only residents were sheep. Made up of two buildings and a garage, it had been used to store farm equipment. This wasn't the first time Paula and her husband, Justin, had undertaken such a formidable task.
Paula was just twenty when they embarked on restoring an old house in Sóller. "We wanted to do something different," she recalls, "something together." The result was the beautiful boutique Hotel Salvia which is currently rated as Tripadvisor's most romantic hotel in Mallorca.
Paula has a natural instinct for homemaking and recognises potential when she sees it. The buildings were joined together, roofs raised and an extension added in white mortar to contrast with the stonework. Light floods in through numerous windows and there is a sense of harmony and peace that is enriched by the stunning mountain views all around. The line of green Hunter wellington boots at the entrance sum up the family's outdoorsy nature. "I like houses with character," she says, "houses that are lived in." In the living room the walls are lined with bookshelves and there is an old chesterfield sofa inviting a prospective reader to curl up in it.
To ensure a unique personality for each home, she favours custom-made furniture and fabrics, some of which she acquires from her interior design store, Bluebird. She loves to upcycle, a skill which she learned from her creative mother. She points out chairs she has had specially upholstered in Mallorcan artisan fabric, and the floor tiles which were salvaged from another house. Only the best-quality materials will do.
The bespoke cabinets in the spacious kitchen are oak and topped with stunning white marble; all the bathrooms are white yet with distinctive sinks and tiles. Wicker lampshades and baskets, solid wooden bowls and wide coffee tables work together to create a vision of rural bliss.
Her passion led to the creation of her building and interior design company. Working with a team of experienced local craftsmen, Paula takes on two to three hand-picked projects a year and works closely with the owners to deliver a special result.
Address details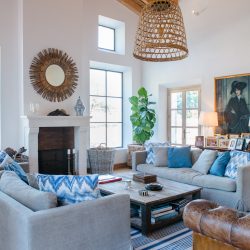 PAULA ROMBYS FALKENSTEIN
FreerLiving