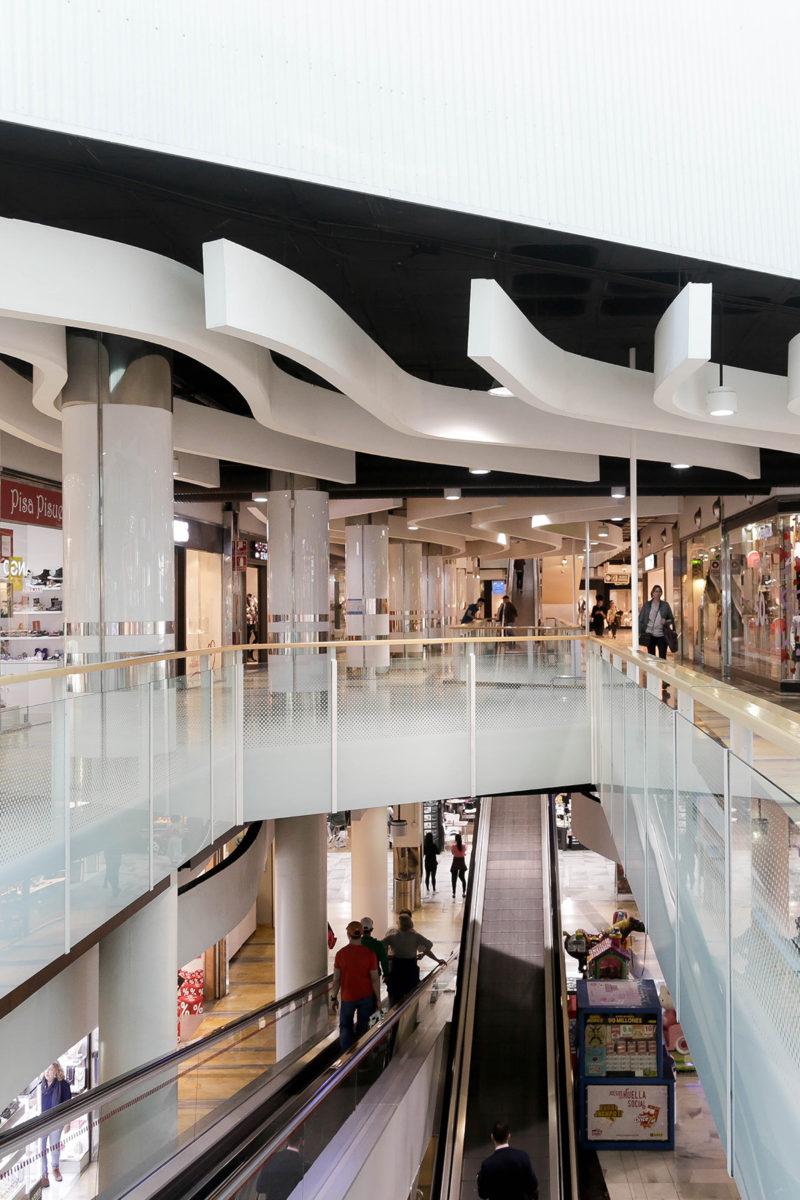 Location, location, location. Porto Pi Centro Comercial, situated in front of Palma's port on Paseo Marítimo, one of the most privileged spots in what has been named the best city in the world to live, enjoys a dream site – it's the only shopping mall actually in the city. Where else can you take an easy stroll to from the city centre or easily park your car, before enjoying happy hours in cool, spotlessly clean surroundings with a glittering sea backdrop?
Porto Pi Centro, a Mediterranean gem that would leave an unfillable vacuum if it were to disappear, does what every good mall should; which is to grant each person who walks through its door a sizeable dose of retail therapy, letting them escape their cares before emerging cheerful with a spring in their step.
Away from the crowds, with unobstructed views over the Bay of Palma from some of the large outdoor terraces, shopping, eating and having fun here feels relaxed and exclusive. There are more than 130 shops spread over two floors offering everything from fashion and jewellery to home décor, cosmetics and sporting goods. This, Mallorca's very first shopping centre, knows what people want and curates its boutiques accordingly. Not only do the likes of Zara, Massimo Dutti, Uterqüe, Mango, H & M, Tommy Hilfiger, Lacoste and Intimissimi join forces under its roof, it also holds a gym and the Gran Casino de Mallorca, plus continuous promotions.
This city staple is as much a part of the landscape as the yachts bobbing in the harbour opposite. With a gleam to rival that of the sparkling Mediterranean out front, the retail and leisure institution born in 1995 is the go-to mall of choice for thousands of residents and countless visitors. Reviews ring to the same tune: "Great place to escape the heat on hot days"; "Brilliant selection of stores"; "Enjoy spending time with the family shopping and eating here"; "Love this place".
Getting to Porto Pi Centro is also super easy – by public or tourist bus, strolling from the city centre, or coming by car and making use of the two hours of free parking. Fabulous location, super choice, stress-free shopping and fun entertainment. What would Paseo Marítimo be without Porto Pi Centro?
Address details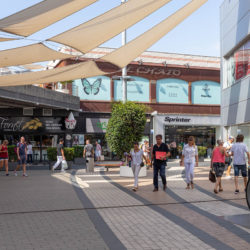 Porto Pi Centro
Avda. Gabriel Roca 54, Palma