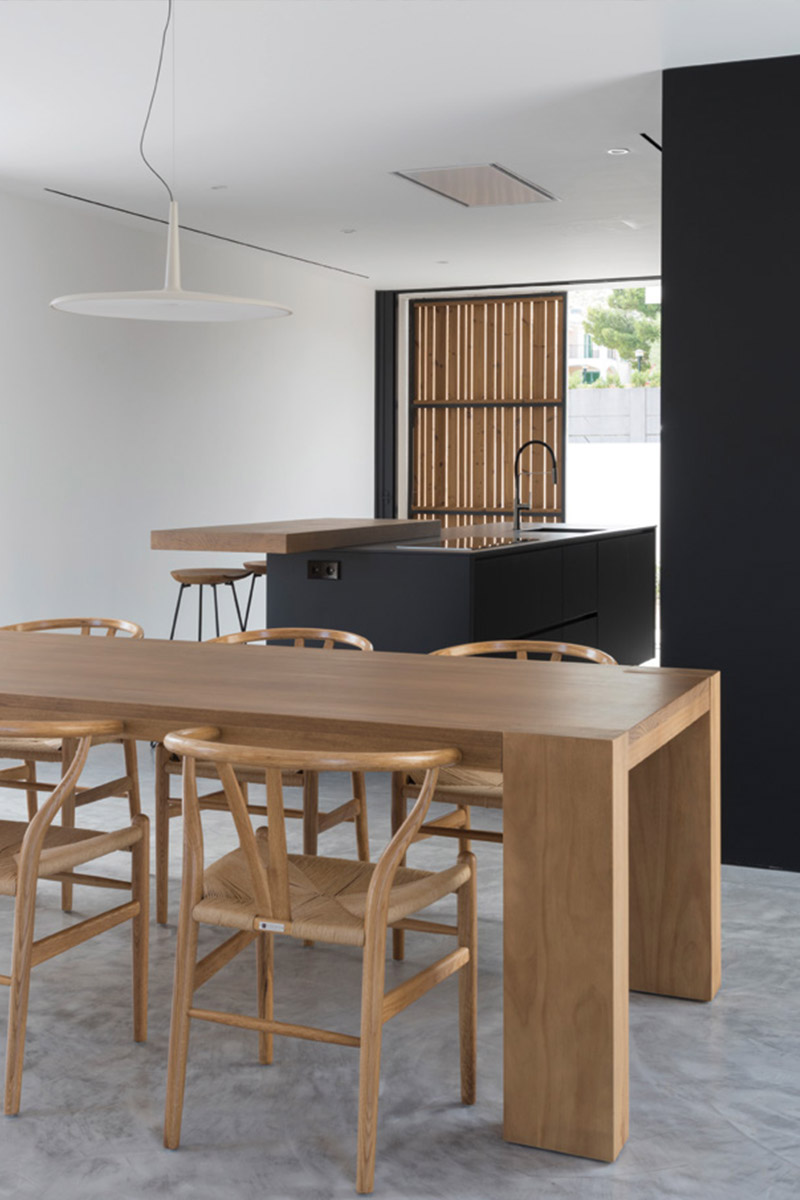 "They say the kitchen is the heart of the home," begins Caterina Cottarelli, Mallorca City Manager at Cosentino, "and the countertop is the most crucial element in a kitchen. It's the place to work, to experiment, and where the family gets together at various points through the day." It's also the aesthetic focal point of the kitchen, but one that is often prone to daily wear and tear from constant use.
BALANCE OF FORMS
With its clean lines, immaculate finish and sleek contemporary design, this ultra-eco-friendly home in Colònia de Sant Pere is all about flawless surfaces. Smooth wood plays a central role, together with polished concrete flooring and mobile panelling that serve to create discrete spaces or open up to allow inside and outside living areas to flow together.
Diàfan Arquitectura, the architectural firm behind the design of the house, stress that the kitchen island should be considered an important "piece of furniture" in its own right. It's an elegant pure black form with a wooden bar delicately placed above, to give just the right warmth and integrate it with the house as a whole.
Kitchen: CAN RIERA hábitat
Photos: Neus Pastor
SUSTAINABLE AND CARBON-NEUTRAL
Accompanying the bar is the Dekton Domoos countertop, in graphite black to achieve a refined, smart and stylish look and feel. In keeping with the project's sustainable credentials, the ultra-compact Dekton top has not only been chosen for its exceptional aesthetic qualities but also because it is a carbon-neutral product throughout its life cycle. Furthermore, the surface is highly durable and resistant to scratches, stains and extreme temperatures, meaning it will not tarnish over time and spoil the home's impeccable appearance.
"We want to leave the maximum impression on people," Caterina explains, "and the minimum footprint on the planet."
Text by Leon Beckenham

Address details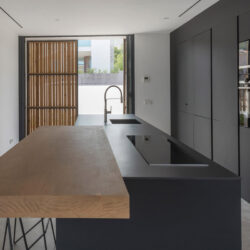 COSENTINO CITY MALLORCA
C/ d'Aragó 8, Palma