Palma Beach Lifestyle Magazine revealed its very first edition this week at the seafront MG-Café. The launch wasn't just a celebration of all the efforts that had gone into the production. It also provided an excellent excuse for establishing new contacts and sharing ideas. The publication aims to project a new image of Playa de Palma and by doing so, open up markets and attract more discerning visitors.
Those at the magazine expressed their desire to present Palma as a desirable urban beach destination, with a clean and vibrant reputation.
They will be working hard for extensive coverage. The publication will be available in all their affiliate companies as well as popular locations in Palma and VIP lounges of international airports.
Address details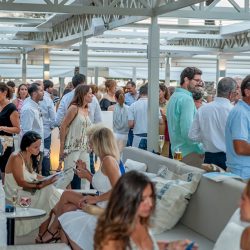 MG Café
Ctra. Arenal 45, Platja de Palma