The five-star Palacio Can Marques is all set to host this year's 'Trim the Tree' Christmas cocktail party which will take place on Thursday 28th November at 7pm.
Everyone is invited to participate in this magical night full of love, sparkle, gourmet finger food, festive drinks, live music and much more. With each ticket purchased 5 euros will be made to the Aspanob association, a local charity that supports children with cancer.
Guests are also invited to bring their own decoration to hang on the tree. Whether that be a ball-ball or sparkling star, all is welcome.
Photos of the event will be shared using the hashtag #xmaspalaciocanmarques. Book your tickets now!
We are fully booked. Thank you for your interest.
Address details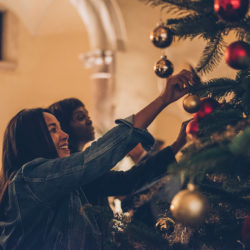 Palacio Can Marqués
Carrer dels Apuntadors, 15, Palma