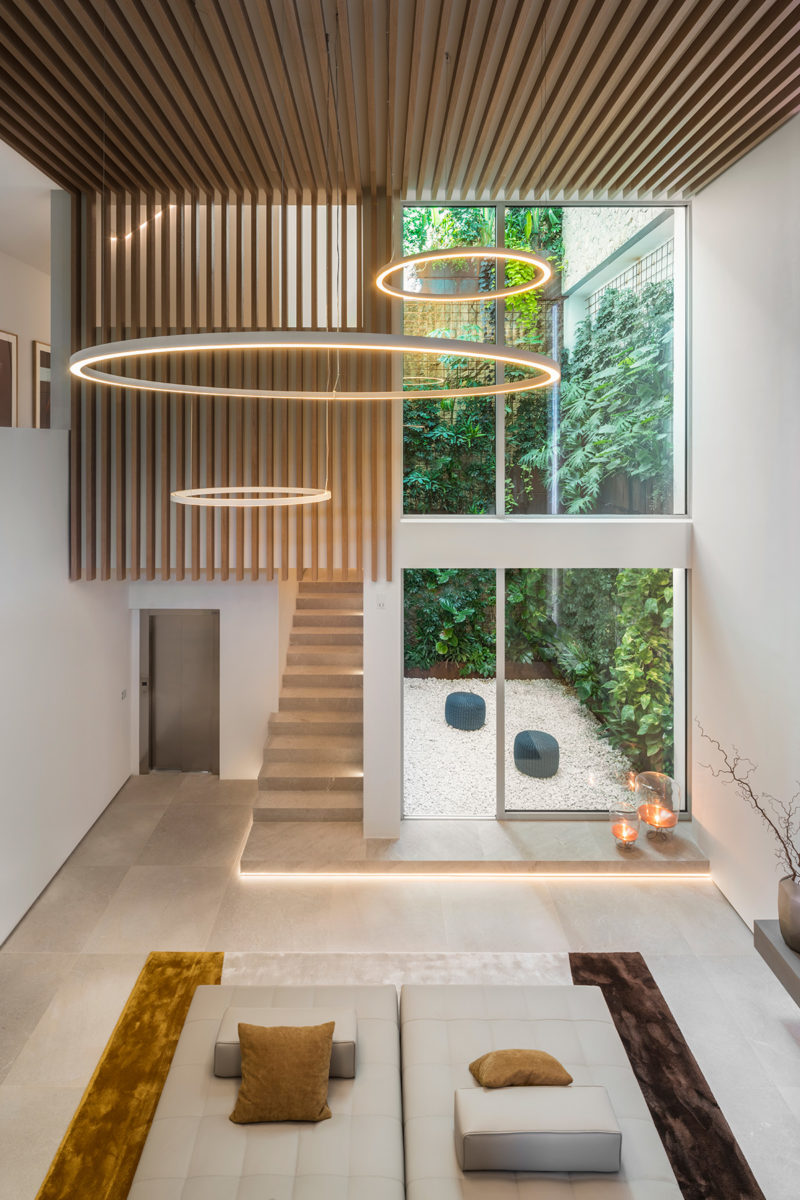 Interior design connoisseurs Terraza Balear are often associated with some of the most prestigious property projects on the island – and Seahouse is certainly no exception.
Set on a hillside overlooking the dramatic cliff-fringed bay of Cala Llamp, this south-facing luxury villa designed by architect Achim Marwitz comprises the main residence and a separate guest house, connected by a stylish combination of spacious terrace, manicured garden and infinity pool with views that blend seamlessly with panoramas over the bay and out to the open sea.
Terraza Balear collaborated to transform the villa into an entirely open space from the inside to the outside, creating harmoniously blended living spaces and making the most of the stunning views from numerous vantage points throughout.
And in order to complement the villa's innate sense of airiness and purity, Terraza Balear's approach was to reflect the tranquility of the Mediterranean by melding soft tones with wood, subtly highlighting organic shapes and textures. Each area was designed to create a cohesive space to make the homeowners feel like they're at one with the landscape. Or, as Terraza Balear explain: "to capture the feel of infinite tranquility."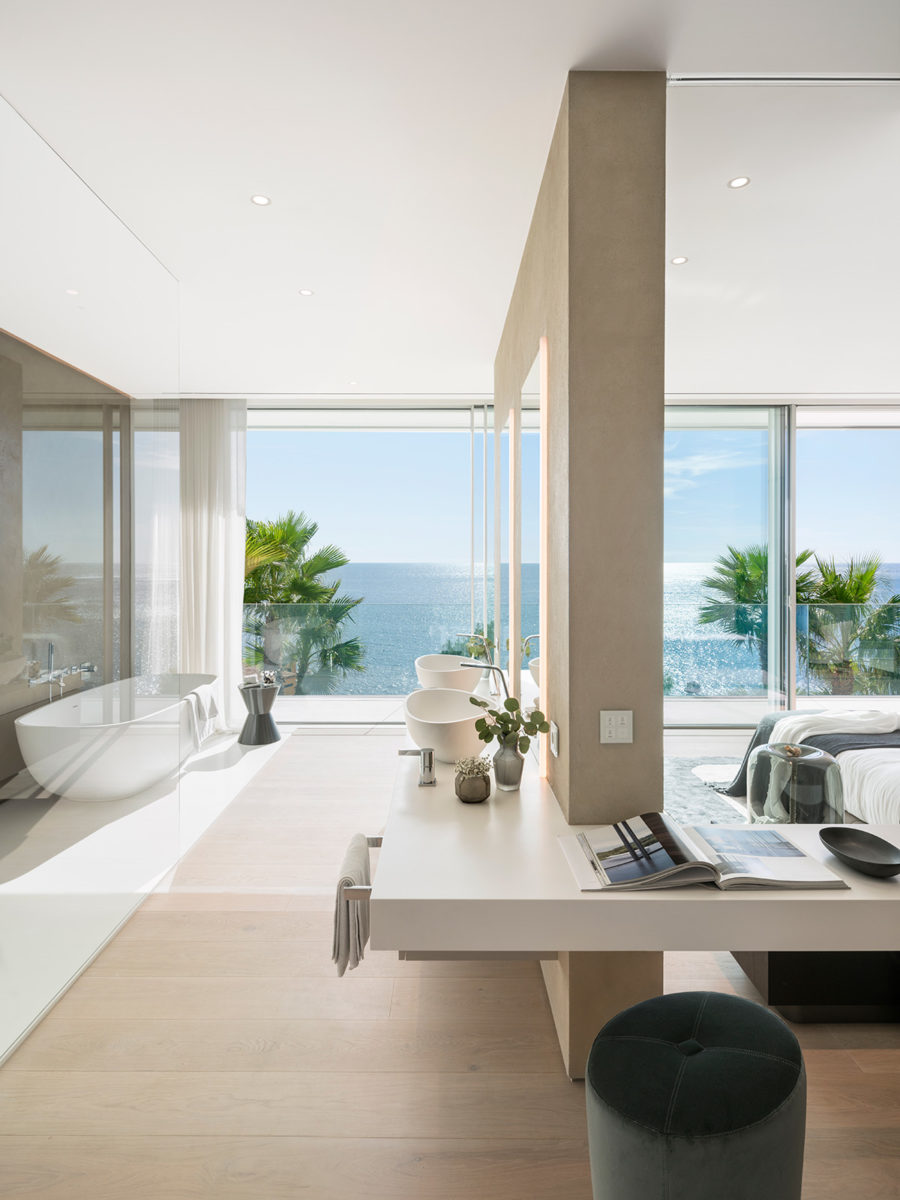 As the exclusive dealer of the Minotti brand on the island, Terraza Balear also brought to the project a carefully picked selection from the luxury Italian collection. Widely known for their unrivalled classic–modern aesthetics, Minotti was a clear choice for reflecting the overall feel of effortless and understated luxury. As a final touch, artwork from various artists adds to the personality and sophistication of the property's interiors.
Currently on the market through the prestigious real estate Engel & Völkers, Seahouse competes with the finest luxury homes in the world, and through its collaboration with some of Mallorca's top names, it's a genuine Modern Mediterranean masterpiece.