December 1st officially kicked off the holiday season and Knox Design in Santa Ponsa got things started with a festive Christmas evening in their beautiful showroom.
On Friday, December 1st, Knox Design welcomed friends, family and clients to enjoy a special holiday evening. There was live music, drinks and snacks enjoyed by all.  The shop was decorated in full Christmas spirit with lots of sparkle and yuletide fun that also offered inspiration for decorating ideas at home or in the office, for the festive and wintery season. Lots of Christmas gift shopping was had as well- and you can still make your way down there for some creative and useful Christmas gifts for friends and loved ones.
'Tis the season for shopping and Christmas fun!
Address details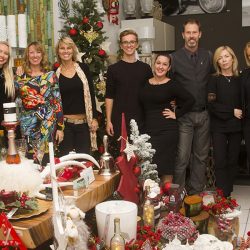 Knox Design
Calle Illes Balears 34, Polígono Son Bugadelles