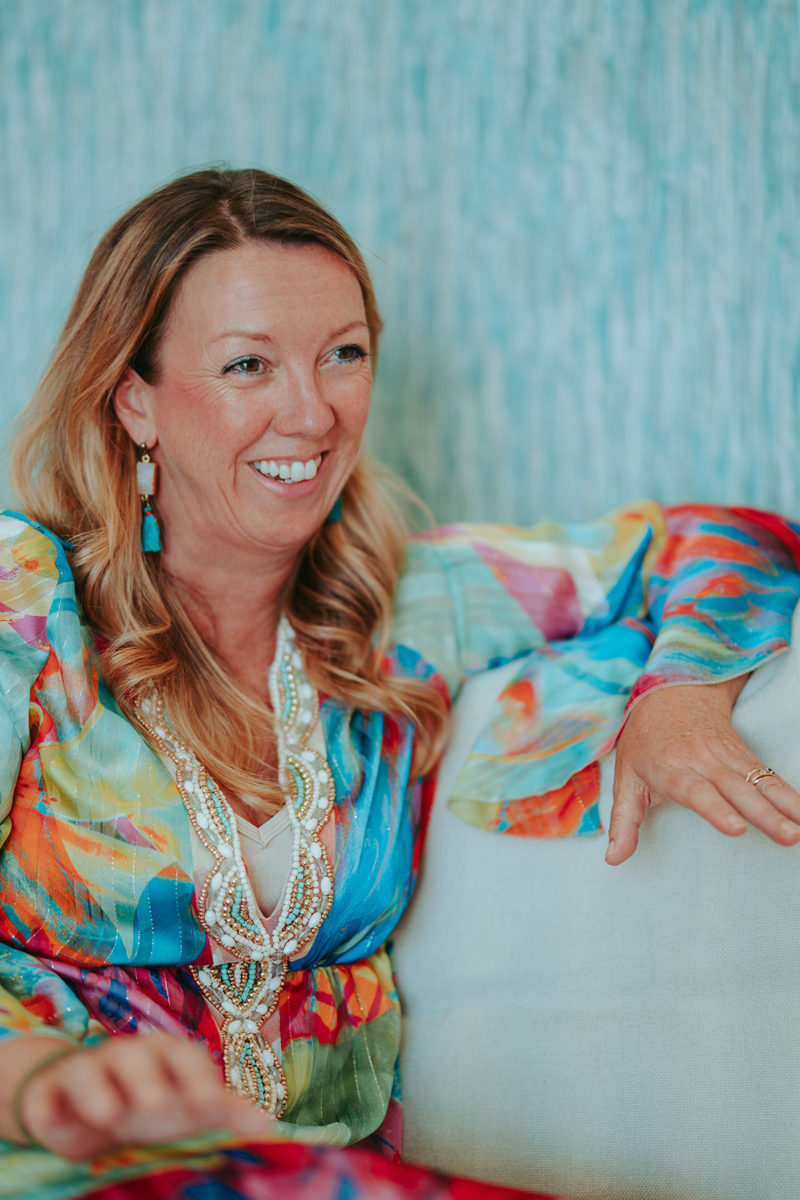 The root of a naga tree just casually breezes past us as we meet interior designer Justine Knox at her Knox Design Store in Santa Ponsa. There is a particular re-shuffling today as Justine explains that some of her new interior design concepts are being introduced. The movement around us feels fitting given the vibrancy, as frequent smiles and warm hellos make us feel instantly welcome. Justine leads us further in as we begin to look for a place to sit. We pass phoenix orange throws, peacock turquoise cushions and coral white armchairs which make it particularly difficult to choose.
Justine, aware of the tropical colours in her dress, opts for a cool sandstone sofa which told with a smile, is to avoid any awkward colour clashes.
The colour that pops around us is very telling of Justine's fervor for vibrancy. Not afraid to work with a strong palette, she explains that both through her store and consultation work, colour is key. Driven by a curiosity to understand exactly what her clients love, she details that it's all about uncovering their character. Once this has been established, then the colours arise. "It's all about asking the right questions" she says, resting her arm on the sofa. "It's getting to know my clients, and finding out how they want to feel in their homes." Whether it be a likening to a spiral of nettle greens or wine-dark reds, Justine explains that her more unusual style of questions often reveal the most interesting colours. "Describe a day to me" she says is just one approach that – during her fifteen years of interior design – often reveals the most about her clients. Most of whom she says are "70% return business", which she puts down to her openness and passion for connecting. "I'm definitely a people person" she says, beaming a smile.
Justine's team continue to move things around us, which turns our conversation to her relationships within the store. Her eyes sparkle as she opts for the word "family" instead of team, which it practically is, with her husband Bruce and daughter Marisa working alongside her. She talks us through the store's smiley ambience, which again, she owes to asking the right questions to understand how her team feel. Through open conversation Justine maintains that it doesn't matter whether she is working with a client or employee, the trust and transparency is still the same. Although having both relationships at the forefront of Justine's work, we wonder whether she ever has time to switch off. She laughs, recalling a holiday to Indonesia where even there, she was thinking of work. "I went diving and the coral was so amazing that I just found myself floating around designing carpets!" We chuckle, "it sounds less like work and more like passion." She agrees, "I never wake up in the morning and think 'god I have to go to work'."
As we draw to a close, Bruce walks in with a huge pane of glass. We can only assume it's to go on top of the naga tree root. "It's to make a coffee table" Justine confirms, with an irresistible warmth that epitomizes both her creativity and amicability all in one.
Address details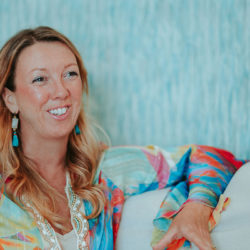 Knox Design
Calle Valencia 45, Santa Ponsa