Stepping into the elegant and luxurious store of Nicolás Joyeros on 'El Borne' in the centre of Palma implies leaving the bustle of the capital´s 'golden mile' behind.
The Pomar family enterprise (now run by the third generation) opened the new store in this prestigious location in 2014. The business began in 1925 when Nicolás Pomar started his jewellery workshop in the city. Now in its 90th anniversary year, Nicolás Joyeros is one of the most respected suppliers of high-quality and bespoke jewellery on Mallorca, and collaborates with and displays the pieces of some of the most creative and interesting contemporary jewellery designers.
One of these designers has agreed to meet us in the store the day after the launch of his new collection: Joaquín Berao. He's a calm and friendly gentleman who effortlessly transmits his creativity and passion for jewellery throughout our conversation.
Born and raised in Madrid, he looks back on decades of mastery in his chosen field. After studying to become a goldsmith in his hometown, he started to make a name for himself in the '70s – mainly in Ibiza – and has since travelled and worked all over the world for many years. Regardless, he has always had a strong connection to Spain and particularly to the wonderful island of Mallorca, which he fell in love with many years ago and has come back to as a frequent visitor ever since.
Nowadays he owns jewellery stores in Madrid, Barcelona, Ibiza, and Milan and all his pieces are handmade in the company's workshop in Madrid. Berao's pieces are "individual yet identifiable, something which every artist strives to achieve", Joaquín tells me this afternoon. He claims his inspiration comes from natural and organic forms; he manages to combine designs that are modern, simple, and yet classic and timeless, created with love and the finest materials (gold, silver, bronze, titanium, and individual stones).
The jewellery designer and his team stand for quality, good taste, and infinity. Having met Berao and seen his collection, these important values are definitely recognizable in the final result.
At Nicolás Joyeros in Palma his latest collection inspired by the island of Mallorca will be available permanently and exclusively – beautiful and timeless pieces made for discerning clients who look for something truly special.
Address details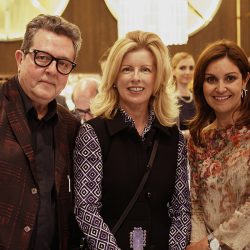 Nicolas Joyeros
Passeig del Born, 18, Palma de Mallorca