There is no longer any serious doubt that our daily habits and actions affect our health and quality of life, which is why the concept of lifestyle medicine is becoming more mainstream. Although encompassing many modalities, lifestyle medicine broadly covers 6 pillars – nutrition, physical activity, stress management, restorative sleep, positive social connection, and avoidance of risky substances such as tobacco.
Living on Mallorca it's safe to say we've been dealt a good hand when it comes to a health-promoting environment. We have easy access to the whole foods that form the basis of the much-touted 'Mediterranean diet', a glorious combination of sunshine, mountains and sea to enjoy movement outdoors, a sense of close-knit community to foster social interaction, and generally a slower pace of life – ideal for less stress. Many additional lifestyle therapies, such as Integrative Therapy, are becoming increasingly popular, and here on the island, medical professionals are now using intravenous infusions to treat many imbalances.
Mallorca's First Holistic Integrative Medicine
At Dr. Indhira Ghyssaert's practice, western medicine meets integrative medicine.
As someone who studied medicine alongside nutrition, Dr. Indhira Ghyssaert has always recognised the importance of providing lifestyle guidance to her patients as a general practitioner. "I was always looking at how I could apply my knowledge of western medicine with my nutrition and integrative medicine background," she says. Initially, she gave patients nutritional guidance and supplement and lifestyle recommendations. "The more I was helping people, however, the more I saw that they needed an extra push," she continues.
She offers a way to control her patients' health with Mallorca's first comprehensive check-up program for vitamins, minerals, amino acids, antioxidants, and coenzymes. This valuable service provides insights into their overall health by analyzing nutrient balance and identifying deficiencies or excesses. With this information, patients can make informed decisions about their diet and lifestyle to improve their natural and functional quality of life. This holistic approach aims to help deal with chronic stress, fatigue, or other health concerns.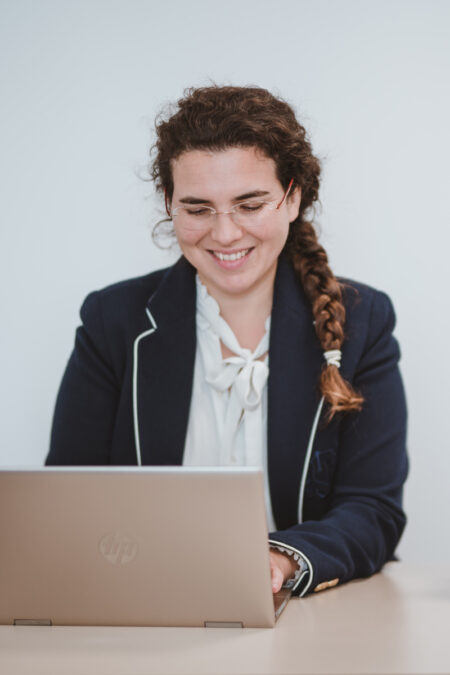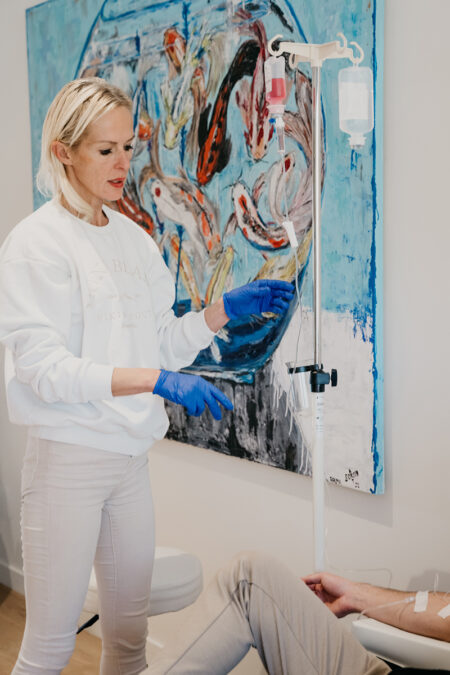 Medical Center Bendinat
Dr. Miramanee Neumann, specialist in general medicine and expertise in the field of Integrative Therapy.
Dr. Miramanee Neumann has specialised in general medicine, with a focus on family medicine since 2005. "I started noticing, especially in the last few years, that infectious diseases were more aggressive. When Coronavirus came along, Long COVID and other illnesses highlighted issues with the strength of the immune system," she explains. Studies showed that treatments with high dose of Vitamin C could linder the symptoms and had a positive effect on patients. "Still, the focus is on the immune system, but we can use different ingredients to treat the patient's individual needs." Medical Center Bendinat now offers a variety of drip treatments, including infusions for detoxing, burn-out, allergies, skin-hair-nails, and even hangovers.
A holistic approach
Dr. Neumann likes to recommend supporrting your treatments with other healthy practices. "Everyone is different, but it's good to reset your body and your cells once or twice a year. Maybe that means taking a break from coffee or alcohol, and supporting with detox IVs, for example," she suggests. "Infusions help, but day-to-day lifestyle is important too. We have this beautiful island, we can go outside and do something good for the body and mind. For me, I go to the ocean and swim. For others, they may go to the mountains or cycle in the countryside. Mallorca is perfect for this." Medical Center Bendinat also offers nutritional counselling, and massage treatments – both beneficial additions to any lifestyle medicine programme.