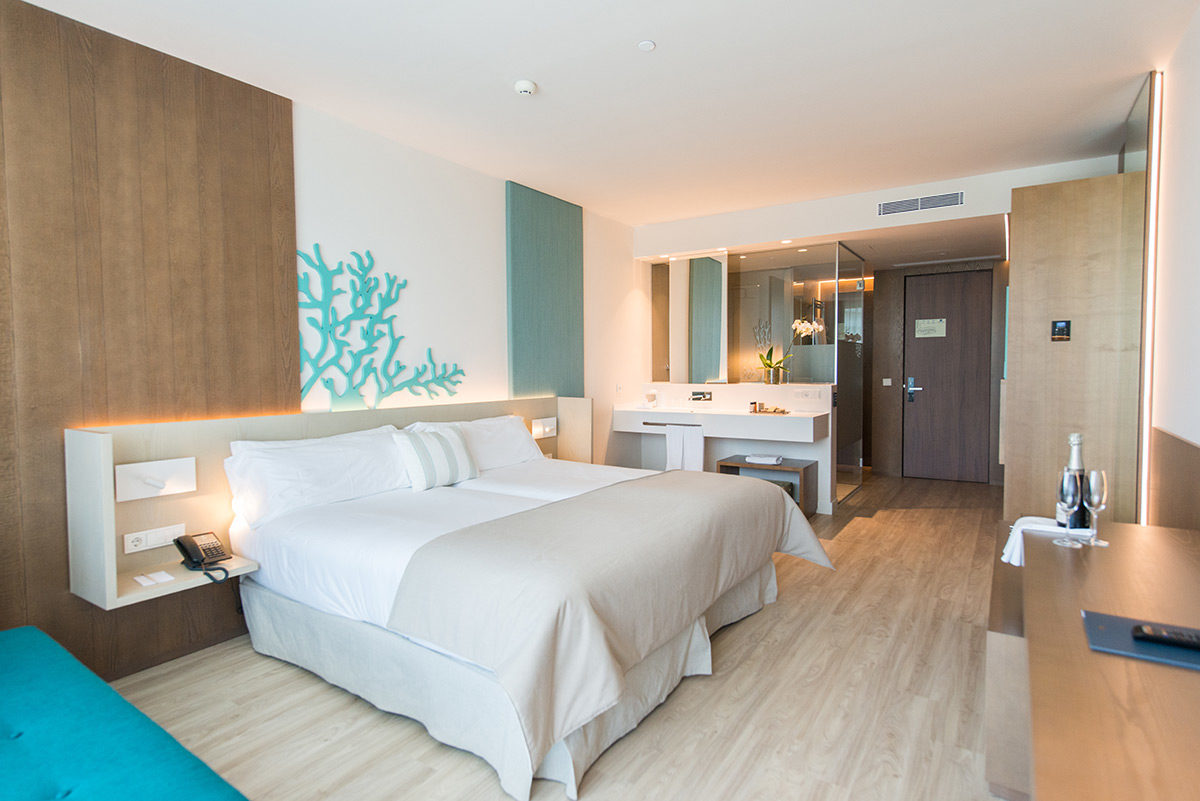 "The journey not the arrival matters", T S Eliot once said. The 20th-century writer did, however, live through the golden age of travel; nowadays the journey is usually something to endure to arrive at the destination.
The hassles of 21st-century flying are quickly forgotten when the ultimate destination is the Llaut Palace Hotel at Playa de Palma. It takes its name from the traditional Balearic trawl-fishing vessel, but the only time-honoured aspect of this distinctively modern hotel is the Mallorcan one of warm hospitality.
Opened in 2016, it's Mallorca's first hotel for the German lti group, which operates in nine countries. With its own individual style, ambience, and facilities including an outdoor swimming pool, gardens, and a spa, it meets all the requirements for a relaxing stay.
Convenient for the capital and new Palacio de Congresos, it's perfect for business travellers who seek a design hotel with a high standard of accommodation and service when away from home. Leisure guests have golf courses, Palma Aquarium, Aquapark, and a host of appealing beaches and tourist facilities nearby. Whether on business or vacation, ease of access to the international Son Sant Joan airport is a bonus.
lti Llaut Palace is one of the most emblematic 5-star hotels of the area: the modernity and simple elegance of its architecture is in harmony with its services and facilities. Twenty-four of the 186 spacious guest rooms are luxurious suites of elegant design (with their own Jacuzzi). The décor of the entire hotel is contemporary, chic, and full of detail.
Food is an important part of any holiday (or business trip) and guests here have a choice of three places to eat, including the trendy restaurant Katagi Blau, offering accomplished Asian cuisine. The use of fresh produce and modern culinary techniques and presentation is evident throughout.
"Our objective is to make your stay unforgettable," say the owners Jaume Alomar and Rafael Balaguer. "Travelling should be enjoyable, whether on business or a holiday."
The journey itself may not be as enjoyable as in the golden age of travel, but arriving at lti Llaut Palace Hotel makes it worthwhile.
Address details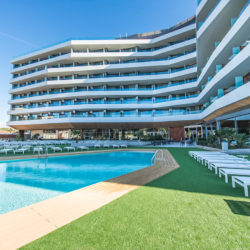 Hotel Llaüt Palace
Av. d'Amèrica, 2 Playa de Palma