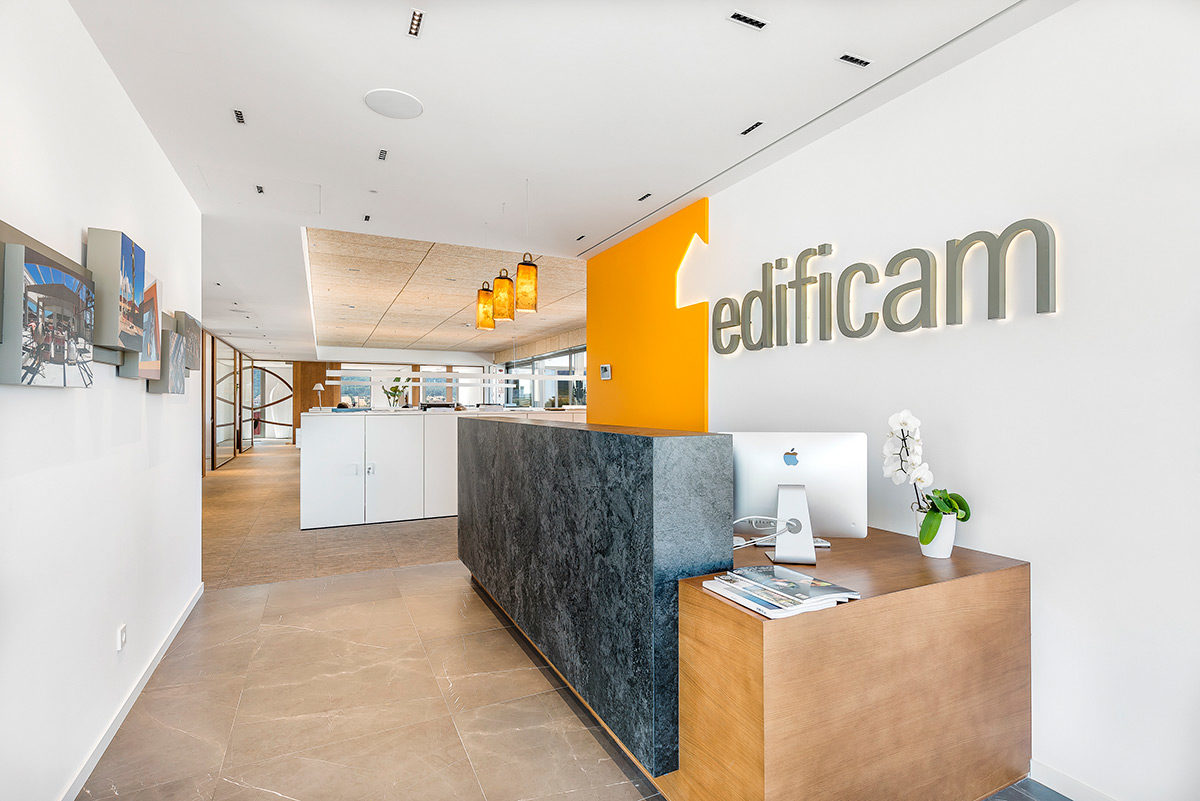 Sustainability has understandably become one of the hottest issues around the world, and nowhere more so than on Mallorca. The construction industry in particular has come under the spotlight, both in terms of how property should be built with minimum environmental impact and the demand to create buildings that are as eco-friendly as possible to run.
And it's fair to say that most architectural and construction companies on the island are rising to the challenge, incorporating energy-efficient concepts into their designs as a matter of course. One business, however, particularly stands out for its eco-progressive stance, having recently completed not only the first zero-energy building on the island, but the building in question is the company's own headquarters – Edificam.
Located in the Son Bugadelles industrial estate just outside Santa Ponça, the building looks as solid as it is striking, but with an inviting and playful quality that draws you inside. Passing through the car park, a provision for charging electric cars is the first hint of the building's sound eco-credentials.
The structure comprises two levels: the ground floor has double height for storage, while a glass-fronted lift connects to the first floor which houses the main working office space. This level is enclosed by floor-to-ceiling windows, making the most of natural light to illuminate the reception, meeting rooms, and technical and administrative areas. Covered with a sisal-like woven material, walls and ceilings are also super-insulated for temperature and sound, which also improves the internal acoustics.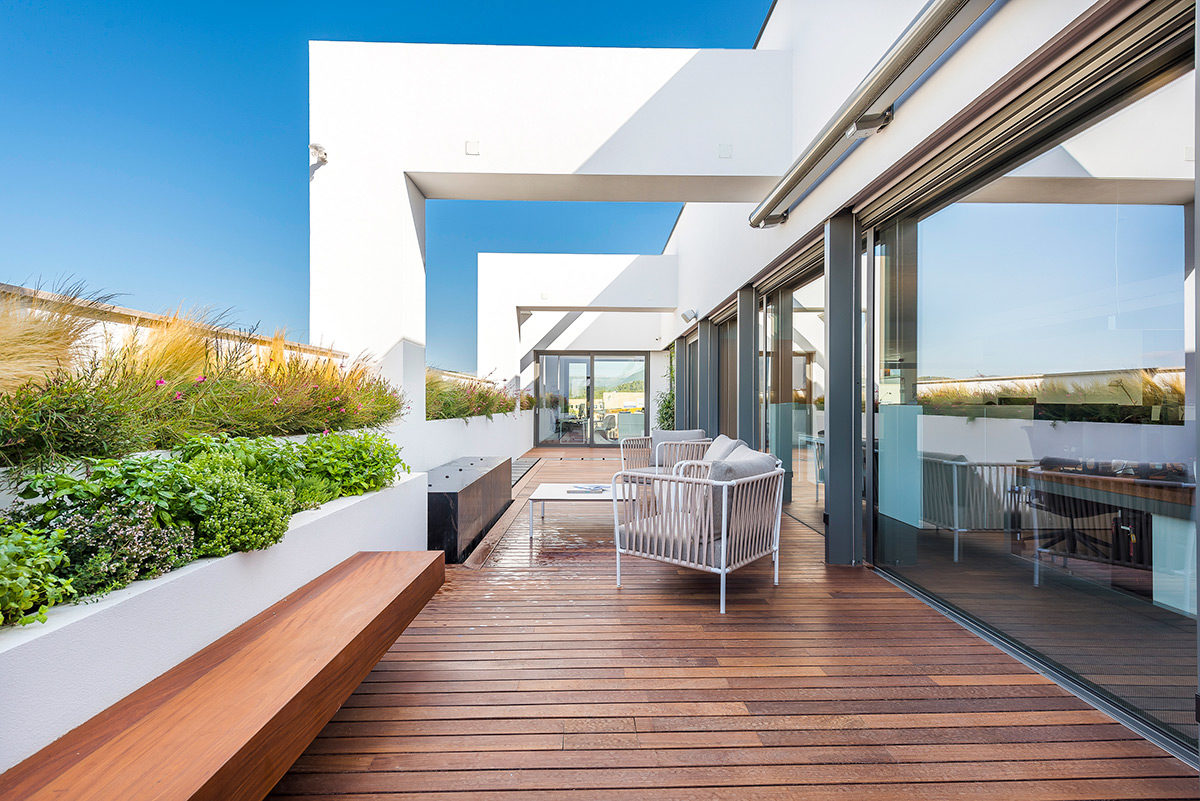 Ensuring its A+ efficiency rating and zero-energy status, the building's air conditioning and heating system are powered with 100% renewable energies, using both geothermal and solar energy. As well as the eco-friendly tech, state-of-the-art technology also features in the automation of the building, from lighting and blinds through to climate control.
But in no way does its ultra-green status compromise on either aesthetics or comfort – quite the opposite. There's a designer kitchen, relaxation areas with comfy seating, and even a decked terrace with low-water-consumption gardens filled with scented plants and a black granite fountain, creating a relaxing spot for those all-important time-out moments away from the desk.
There's even an air renewal system, equipped with a humidity regulator to ensure the ambient conditions are perfect for – as well as visiting clients and partners – the workers who occupy the space. And this highlights the parallel guiding principle behind the design of the Edificam's headquarters – the aim of creating a pleasant and healthy atmosphere for Edificam's team of talented multidisciplinary staff. For every space, the utmost care has been taken "to guarantee at all times an optimum working environment and quality of life for our employees," explains Edificam CEO, Francisco Pfitsch Fuster. "They are our most valuable asset."
Photos by Jose Luis Zarauz
Discover more top construction companies in Mallorca!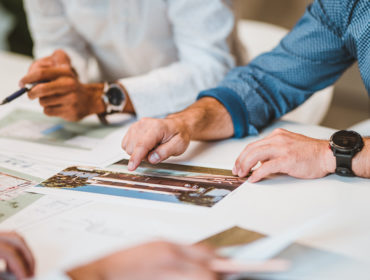 Find out which construction companies in Mallorca we recommend from first-hand experience and positive feedback from clients.
Address details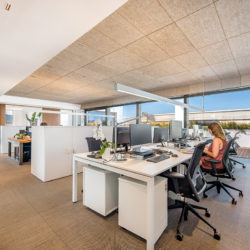 Edificam
C/ Mar Mediterránea 16 Polígono Son Bugadelles, Santa Ponça