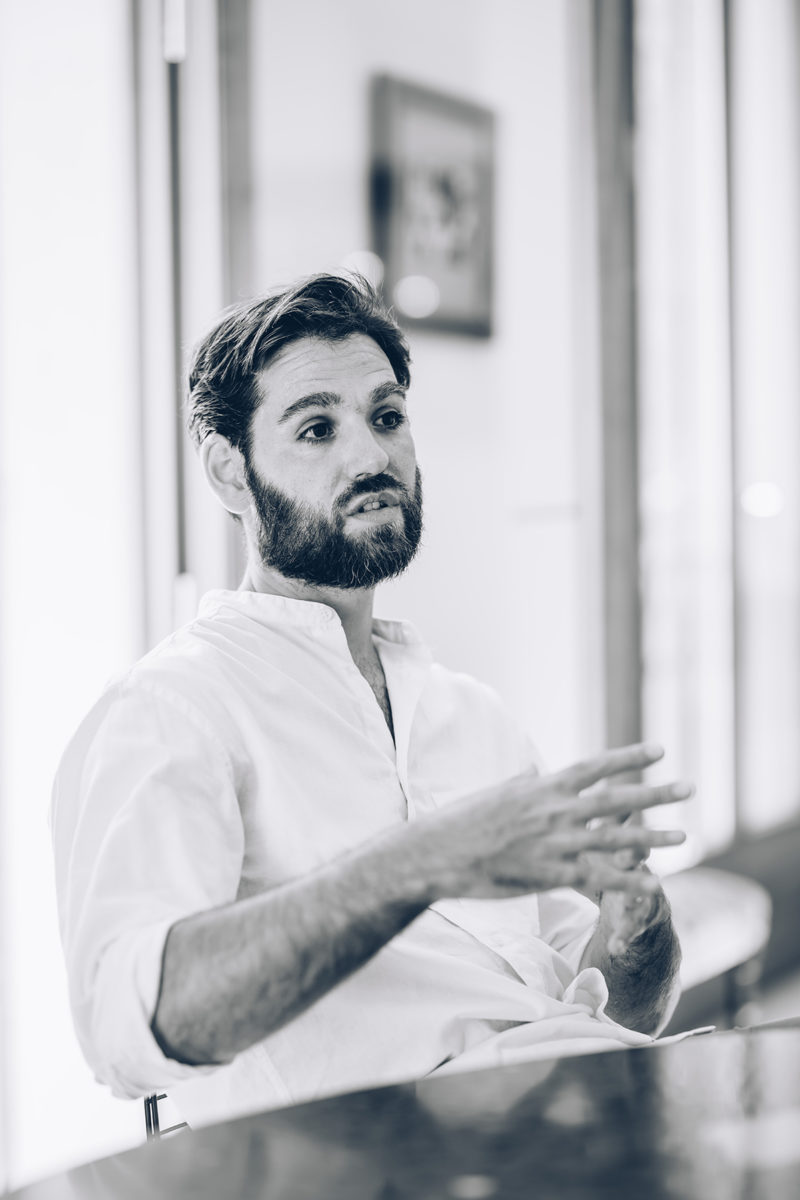 It begins with a prototype at a pop-up Christmas market near La Rambla. The fair is a chance for Juan Peralta and Mauricio Obarrio's fledgling company to grab Palma's attention.
The setting is a beautiful historic town house with high wooden ceilings; the kind of ceilings which naturally draw your eyes skywards. For the duration of the event gazes are transfixed by a striking one and a half metre light fixture made of brass and hand blown Gordiola glass. A visitor declares it's what she's been searching for and becomes their first happy customer. She tells everyone about them.
Or perhaps we should go even further back, to a young boy helping his father build lamps for the film and TV industry in Argentina. He observes, experiments and develops a taste for clever design. That boy is Mauricio Obarrio. He sits across from us at the dark stone table by Huguet. We are in an open plan kitchen of a luxury apartment which looks onto La Seu Cathedral. We're so close to the emblematic monument, we think we might be able to reach out and touch its sandstone walls from the balcony.
All the lighting within the apartment, from the discreet directional bedside wall lights, floor lamps decorated with gleaming discs, to the art deco structure hanging over the table are bespoke pieces made by Contain.
Once upon a time Mauricio developed lights for the theatre. He could transform a cheap plastic lamp and trick an audience into thinking it was an antique. Contain's current collection couldn't be further from those make-believe props. They are top of the range illuminations which involve the work of the island's third generation of artisans; glassblowers, tile makers and stonemasons. "We revalue the materials which exist here and give them new life," says Juan Peralta. While Mauricio is in charge of product design, his business and life partner Juan, heads their marketing.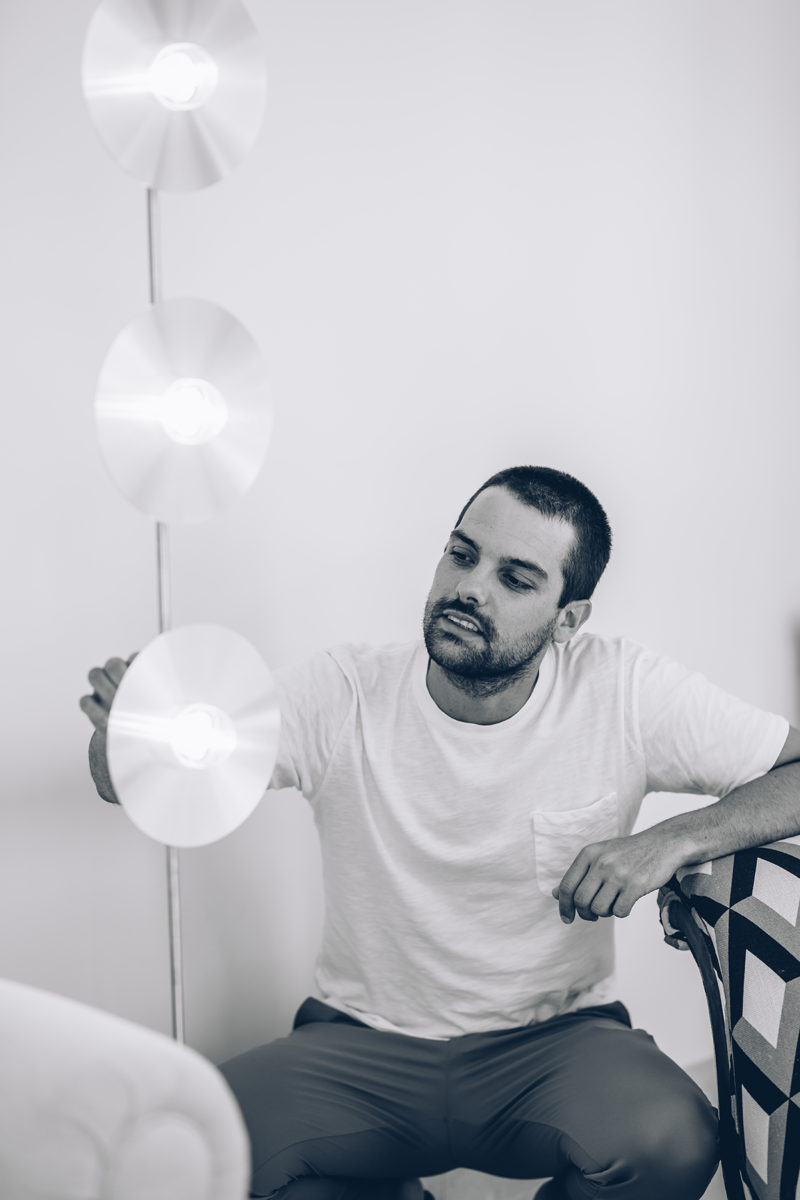 Their collaborations with ancient workshops doesn't prevent them from being an innovative company which embraces modern technology. "3D printing allows us to connect something very old to a modern design," Mauricio says. He slides a glass globe from the brass arm of the light above us. The white 3D printed grommet is what keeps the glass comfortably in place. The low heat emitted by LEDS enables them to use 100% biodegradable PLA plastic pieces. Another noticeable feature of the light above us is the absence of any cables. "Half the light has a positive charge, half negative," Juan says, simply.
Contain is busier than it's ever been both on the island and abroad. "The connections Mallorca has with the rest of the world are incredible," Mauricio says, "we meet so many amazing people who open the doors of their houses to us and trust us." They seem almost surprised by the warmth they receive. Yet our brief but illuminating meeting has shown them to be the kind of warm and unpretentious professionals you would confide in to brighten your home. While we may be able to choose more than one beginning, their success tells us there's no end in sight for Contain.
Address details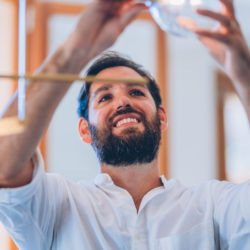 CONTAIN
Carrer de Sant Feliu, 17, Palma