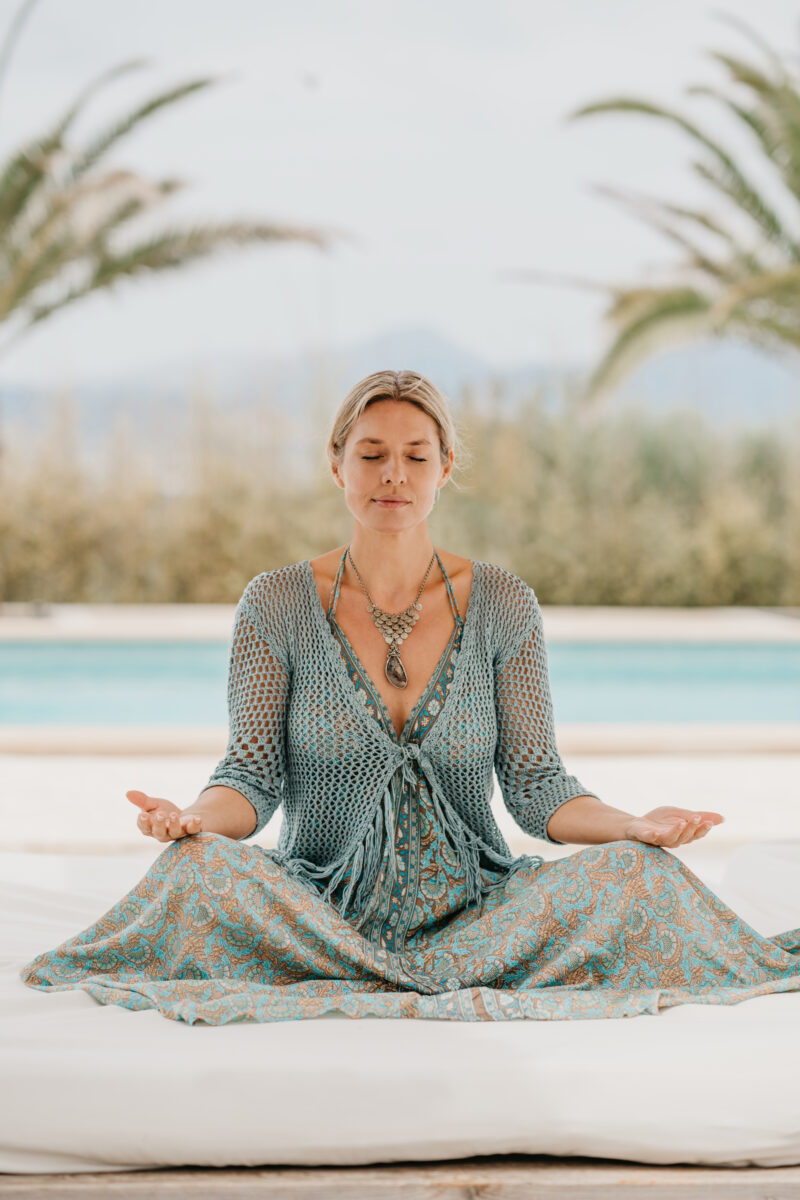 As we drive out of Sa Cabaneta down an undulating Roman-like road you can see for miles to the ocean. The olive tree-lined lane guides us to a private entrance. The map tells us our destination is at the end of the road, but this is where Katja's destiny begins.
Finding her vision
Finding a new home in a new country somewhere between Germany and Cape Town is not an easy task. After a three-year search, Katja and her husband tried Mallorca. Their agent, Living Blue Mallorca, had lined up several properties. On day one of house hunting Katja realized she had found the property that was the essence of her dream home. Walking onto the terrace Katja's heart jumped. The views! She never thought she would find a property with views of the sea in the distance, the mountains, and the city lights. The outlook was similar to one Katja had experienced from a rooftop in Cape Town and had captured her heart. This is what she had been looking for, for all those years and now she had found it.
Transforming a home into a place to heal
It took a year of renovation to transform the property into what it is today. It was a rundown hacienda-style home but had a real LA vibe about it. Everything was ripped out. Because the home was going to be a place from which she ran her intimate coaching retreats, the flow of the house needed to be just right. This was achieved with a sandstone-coloured micro cement floor throughout the house. The utilisation of the latest technology for the heating system and an integrated sauna and steam room add to the modern soul of the property. Katja is extremely creative and has achieved a calm beauty with all her favourite artefacts from her many travels, including a special corner in the open-plan living room for a stunning gigantic African shell headpiece. A huge female sculpture brought back from Bali has found its rightful home overlooking the saltwater pool and a boat house on the grounds has been converted into a healing workshop room.
There are many retreats on the island, but Katja and this property offer something special at Mallorca Soul. It's intimate with a strong individual focus, specializing in one-to-one retreats as well as groups of up to five. From the client's perspective, Katja and her home are the retreat. Katja is a deeply knowledgeable therapist and chooses the right modalities for each individual. Food is an important part of the process and Katja also serves as the cook, giving 100 per cent of herself to healing her clients. Katja walks her talk. Finding and reforming her home in Mallorca has achieved her soul's purpose – and that's no mean feat!
Text by Melanie Paton | Photos by Sara Savage
Address details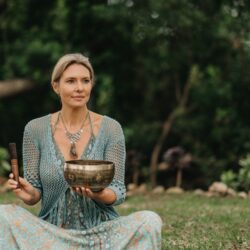 Mallorca Soul
Urb. Son Caulelles 1343 07141 Son Caulelles Mallorca