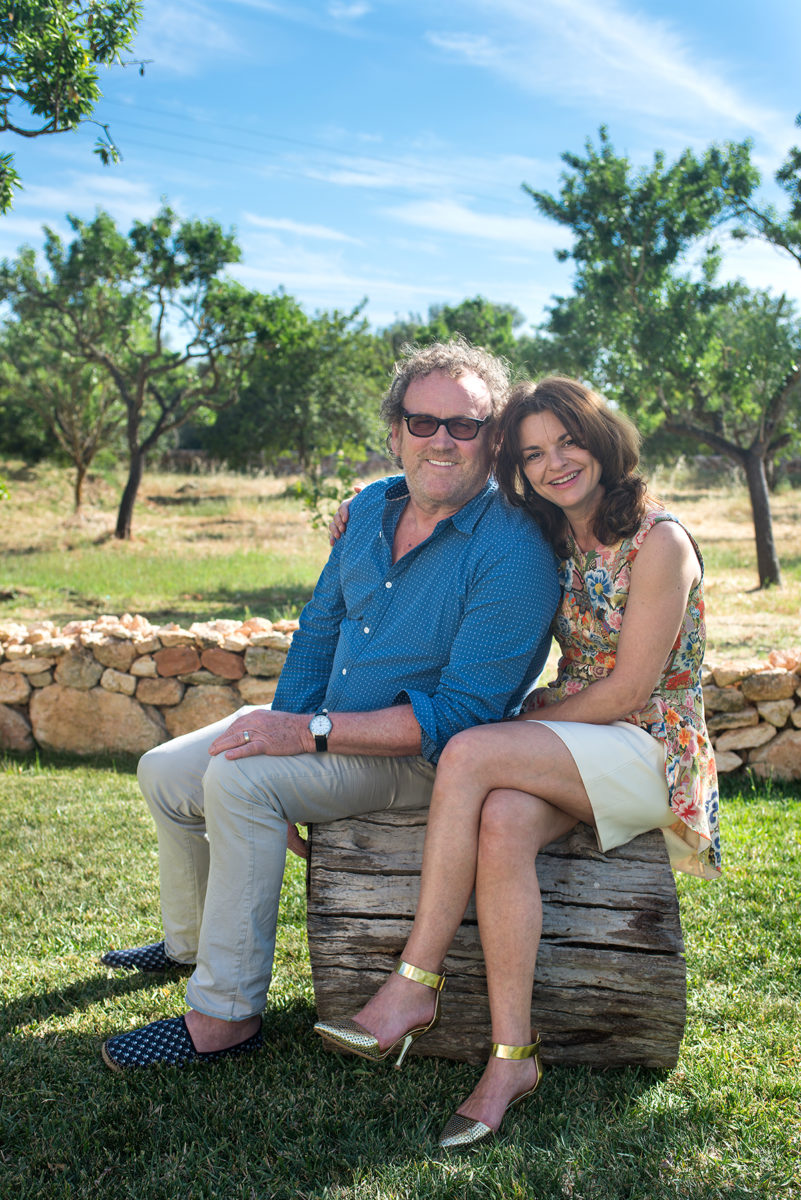 The Mallorcan home of the Irish actor Colm Meaney and his wife Inés Glorian favours physical and mental relaxation as well as the connection to Mother Earth.
The designer and stylist Inés Glorian has created a special universe for her family, where light reigns. Her home is a display window of her personality and of her multiple ideas, many of which she realized herself.
The family lives between Mallorca and Los Angeles, and wanted to enjoy a natural space where their daughter could grow up with a sense of freedom. The result was a place which fosters emotional and physical stability and was built with environmentally friendly materials.
The floor is made of the wood from the finca's almond trees and was fabricated by the architect herself. The same with the mirror and the wash basin coated with bits of broken glass, which she had collected during walks on the beach.
The way the house is constructed guarantees ideal living conditions and minimum energy consumption: Energy-saving lamps, solar panels, energy-saving stone walls and conditioned rain water, which is also used for the organic garden with all its different vegetables and flowers. For the construction of the house, the main materials were wood, stone, and polished concrete.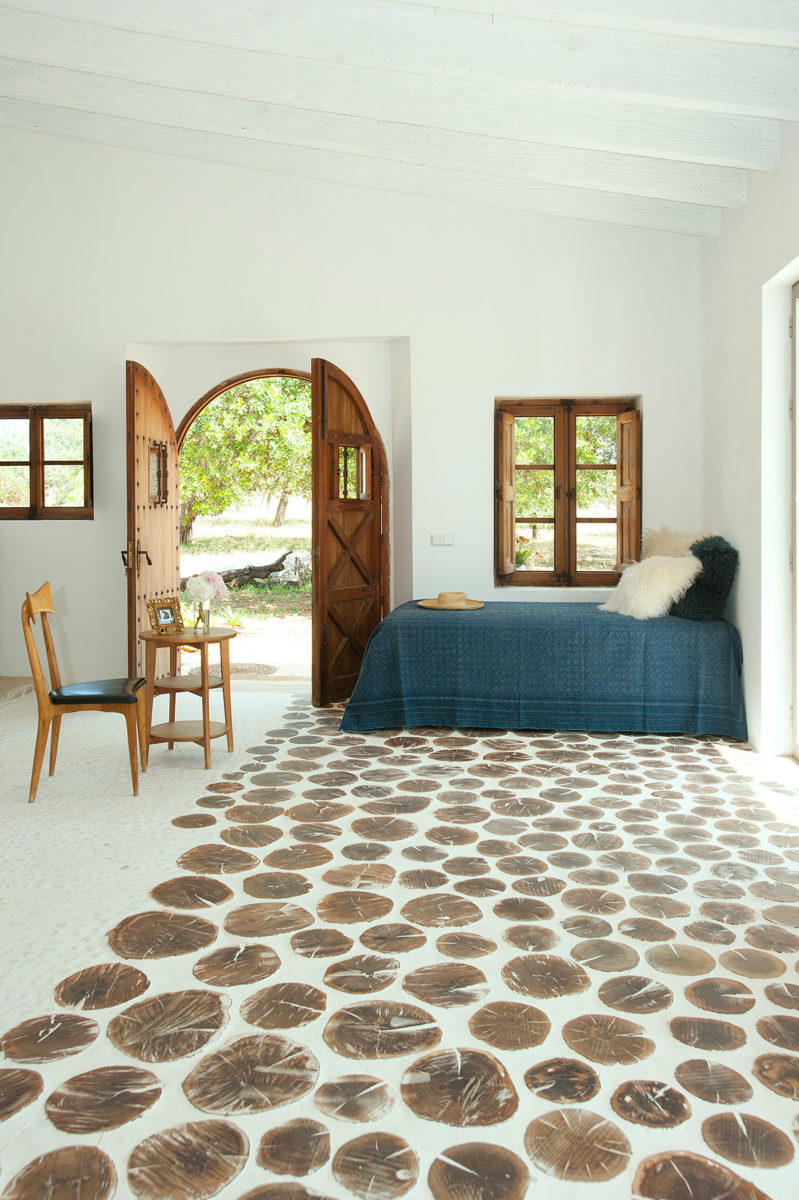 The organic garden with its colours, aromas and beauty nourishes the soul, whereas the growing plants nourish the body. Most of the fabrics in the house are made of organic cotton and linen in order to avoid an increase of electromagnetic fields within the body.
Inés studied Textile Design and Fine Arts at the 'L'École Supérieure des Arts Appliqués Duperré'. She was a fashion designer and collaborated with Sybilla. "I would love to have a bazaar – what you call concept store nowadays," she comments.
The couple met on the set of the movie "Blueberry" where Inés was responsible for the styling. Colm Meaney has worked in more than 80 films, for example Café Irlandés, The Commitments, The Road to Welville, The Snapper, Layer Cake, Bel Ami, and El Perfecto Desconocido, as well as in series like ZOS, The Driver, Hell on Wheels, and as Commander O'Brien in the Star Trek saga.
Photos by Gary Taylor