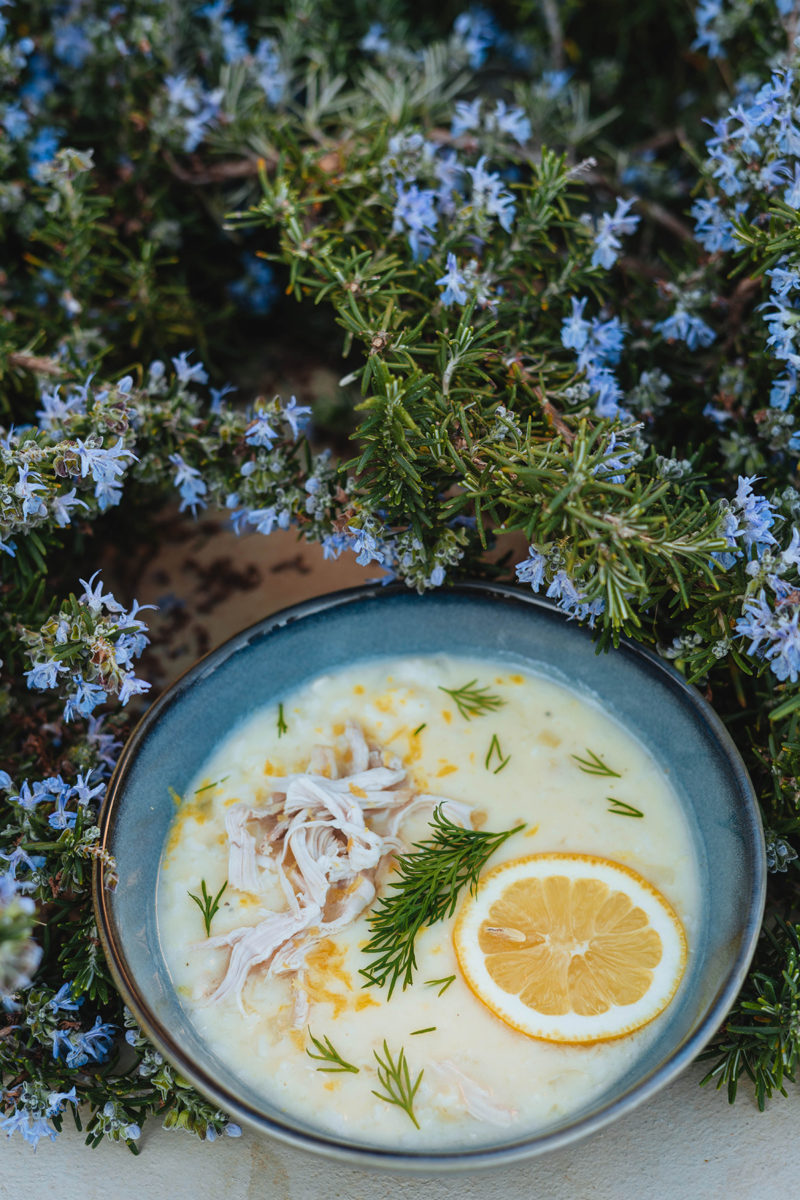 When the lemon trees are full of fruit, I normally go out with friends and we spend the afternoon endlessly filling up our bags. Bowlfuls of lemons will then rest on the side for weeks as I use them for lemon water in the morning. But what about using them in a soup? This traditional Greek recipe made by friend Glenn mixes lemon juice, chicken broth and rice to make the perfect healthy pick-me-up.
2tsp olive oil
1 large onion
2l chicken stock
2 medium chicken breasts
½ cup of rice (any kind)
4 eggs (slightly beaten)
1 ½ fresh lemons, zested and juiced (you can add more if you prefer)
Dill to serve
Chop the onion into tiny pieces and sauté with the olive oil and set aside. Bring the stock to boil and then add the chicken until it is cooked through (20-25 minutes). Transfer the chicken to a plate and let it cool. Once cool enough to handle, cut the chicken up into shreds. Add the rice to the boiling stock for about 8-10 minutes (depending on the rice), and add the sautéed onion and shredded chicken. In a separate bowl, whisk together the eggs, lemon juice and zest to make the avgolemono sauce. Gently pour some of the hot stock into the mixture and stir. Once the sauce is frothy and light, tip the whole mixture into the hot pan and whisk it all gently together.
Serve with dill and a drizzle of olive oil. Season with pepper.
Serve with dill and a drizzle of olive oil. Season with pepper.