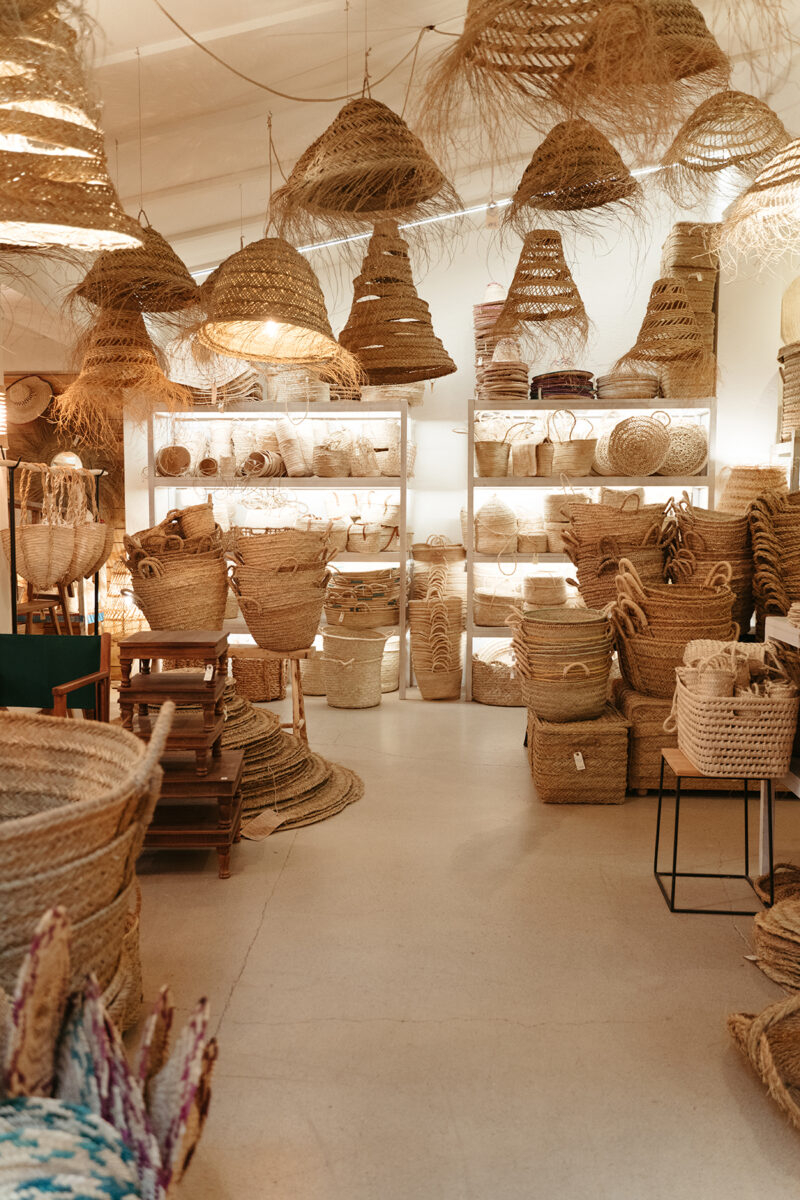 We've not been in the shop more than a couple of minutes before a coffee is conjured up in a little ceramic cup and a seat provided beside the counter. Cousins, Joan and Sebas, are the third generation to run Can Garanya, along with a third associate, Joana. During our conversation their busy rearrangement of products and acknowledgement of every customer demonstrates their enthusiasm has not waned after over thirty years at the helm.
A local trio
Can Garanya is made up of three shops, each named after their street number. The first shop, 51, was founded in 1928 by their grandfather who was a former rope maker. His main business was goods from esparto which he sold to the local farmers. That first shop on the corner still conserves a traditional air with its shelves of espadrilles and 'babutxes', smart fedoras, and brooms made of dried palm hanging from the ceiling. It poses quite a contrast with Shop 30 situated a little further along. Opened in 2004, Shop 30 is dedicated to contemporary designer shoes and bags, among them the eco brand Planet B and Barcelona-based vegan brand Duuo.
Supporting artisans
Our interview takes place in the largest store, Shop 40. It's a fluid space stocked full of home decorations and gifts which transmit a laid-back Mediterranean feel. From Mallorca, there's hand-blown glassware, white ceramic dishes, typical clay 'siurell' whistles, leather-handled knives, natural fibre carpets, and copious wicker ware and woven grass baskets. Joan tells us they have been selling Mallorcan goods long before they were fashionable and will continue to sell them regardless of whether trends change. "We are romantics and love our past," says Joan, "but we have to be practical or we can't make a living from this." That translate into them also supporting artisans from around the Mediterranean, Andalucía, Salamanca and Portugal.
The man who has made our coffee turns out to be Sebas' son, Sebastià, and of the 4th generation. We wonder what changes are afoot? Will Can Garanya ever come to the capital? "Putting a shop in Jaime III doesn't excite us," says Joan. "It's not our neighbourhood, our street, our scene. It's not that we've settled, we like it like this." A passerby stops to invite Joan for a drink which leads to an amicable conversation about classes they want to take in the local town hall. While not everything from Can Garanya is made in Mallorca, it's evidently so rooted within Manacor's community that you can't imagine the island without it.
Text by Emily Benet
Photos by Sara Savage
Address details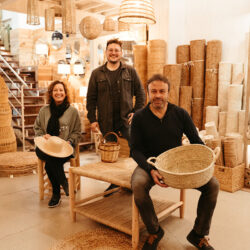 Can Garanya
C/ Joan Llliteres, 40 07500, Manacor