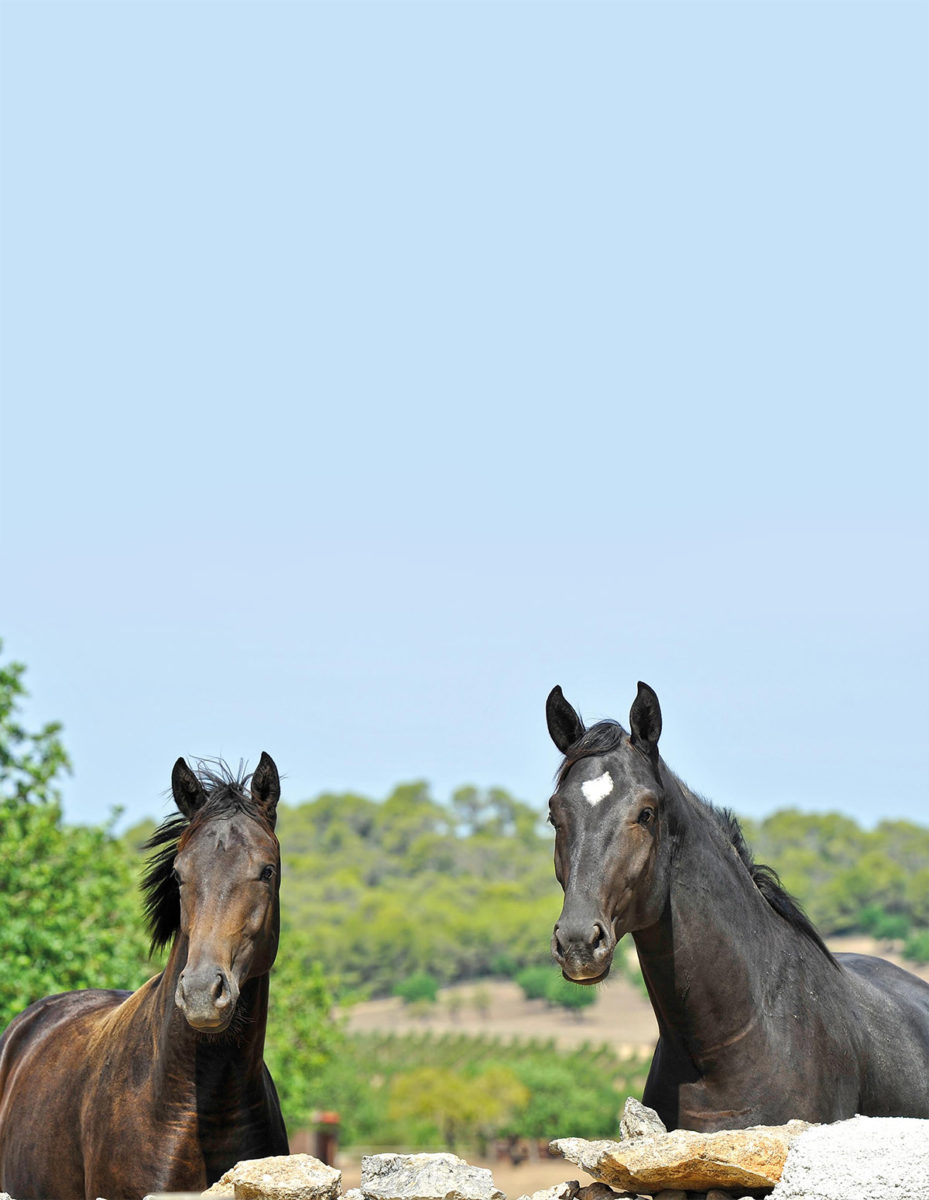 Since the start of the millennium, the Eisenmann family has been reconstructing and organically replanting their Es Fangar estate. Covering approximately 1,000 hectares – and straddling Manacor and Felanitx municipalities – Es Fangar is the biggest totally ecological finca in the Balearics, and one of Mallorca's largest privately owned properties.
To fund the substantial estate's ongoing maintenance, the owners gradually developed some commercial activities. With fertile soil and a favourable micro-climate, the finca produces a rich bounty of produce – with nothing wasted. The ecological almonds, olives, and figs are all harvested: Es Fangar-branded almond and olive oils and fig marmalade are sold in Temma's organic-food stores in Germany and, on Mallorca, in the finca shop and bconnected stores.
Es Fangar is synonymous with superb-quality wines. Only grapes from the estate are used at the Es Fangar bodega in Felanitx. Some 36 hectares of vineyards, planted over the years since the owners bought the finca, have been augmented with the recent planting of another 28 hectares. The new bodega, under construction behind the existing premises, will be the Balearics' largest when it opens this year. Production is currently limited to around 70,000 bottles a year, but the additional vineyards and new bodega will offer a much larger potential.
Es Fangar also has a claim to fame in the global equestrian world: in 2007 the Eisenmann family founded a stud and became a member of the Hanoverian Breeding Association. Around 100 Es Fangar horses currently have the benefit of some of the best equestrian facilities in existence, and 450 hectares of the estate dedicated to their welfare and wellbeing.
The elite German Hanoverian breed is favoured for dressage and Es Fangar hosts the important Balearen Tour Dressage competition again this autumn. The event will include a CDI5* competition – the only one in Spain and one of only 13 worldwide. The Balearen Tour 2016 will be free of charge for all spectators.
Everything at Es Fangar exists to achieve the family's goal of maintaining this historical finca for future generations.
Address details
Es Fangar
Camino Son Prohens s/n, Son Prohens, Felanitx