Imagine the most idyllic setting for a gathering of loved ones and you may begin to get an idea of the projects designed by the team at Arq. Their rustic fincas are some of the most admired in Mallorca, with past designs appearing in prestigious magazines such as Casas del Campo, El Mueble and Arquitectura y Diseño as well as in the TV show House & Style. Founder, architect Bernardo Oliver, tells us their success is the result of excellent teamwork. "We're like a family," he says, about the talented, multidisciplinary line-up who will defend their clients' interests through all stages of building or reforming a home.
Enduring customer satisfaction
The construction company, SierraBau, has been one of their most important clients over the last seven years. While many developers give up responsibility once a construction is finished, SierraBau remains available to clients to call on long after the keys have been handed over. "They build you a home which comes with a life-time service," Oliver says. Together they have created dream homes in Santa María, Sineu, Campos and Alcúdia. They have also carried out a complex restoration of a significant building in Palma's desirable Old Town and they are currently building five unique fincas in the idyllic setting of Campos.
Their shared love of Mallorcan architecture and respect for the environment is evident in the impressive way their buildings integrate with the natural landscape. Perfectly placed windows transform views into ever-changing paintings and bring the island's uplifting light into well designed rooms. Their rustic homes capture the charm of the countryside while benefiting from all the comfort and convenience of cutting-edge technology.
Trust and Transparency
The exceptional architect firm and premium construction company share a philosophy of trust, transparency and the pursuit of true customer satisfaction. "Honesty is the basis of everything," concludes, before returning her focus to one of their many ambitious projects across the island.
Address details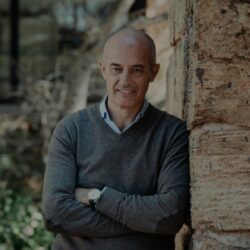 Sierrabau Construcciones / Bernardo Oliver Arq