It's a sunny October morning in Mallorca. I'm at the head office of international insurance brokers, Seippel and Seippel, to find out more about their impressive business. At the door I am greeted by Chief Operating Officer, Jasmine Seippel. "Welcome to Santa Ponsa," she says with a brilliant (bright) smile. Inside it is bright and tidy, with staff working diligently. The office may be located in a famed beach resort, but in Seippel's office there is an air of industry. At the outset, Jasmine explains, the fundamental differences between us, as insurance brokers versus insurance agents. "Most importantly, we represent the client, not one insurance company.
Also, as insurance professionals and brokers, we offer the full range that the insurance products and companies that the market requires. This extends from Private Clients, home, house and health to full commercial and industrial risks. We also insure the very important marine sector. Due to the extensive range of clients and their individual requirements, we offer cover from more than 45 providers, across home, health, life, business, car and marine." "That said, our service is personal with utmost attention to each client's requirements. "The advantages to the clients are obvious". "We apply our considerable expertise to single out the best product at the very best premium available." This actually saves the client both time and money. And then in case of a claim or experienced claims department handles everything. Such expertise is hard-won. "We started out more than 30 years ago in Port de Andratx. Our first client took out a policy for her car. She is still a client. Today the company has four offices, but more importantly, we are currently 16 professionals. 
With such a broad range of policies on offer, training is key. "As well as complying with Spanish regulation, which is exacting, our team gets extra training." The investment has paid off. "We have highly qualified experts from Germany, Holland, Scotland, Spain, France, Russia… This means we can offer a truly international service. Also, we can adapt quickly to changes in the market, as happened with Brexit. Some UK clients were understandably becoming residents and needed Spanish health insurance. Others had a UK driving licence which was no longer valid, so we helped them insure their cars. Yes, Brexit's been fun!" Seippel laughs, "but I really love this work". It seems natural that this dynamic business woman would run an essentially global operation from a Balearic island base. "I am half-American, half-Danish, but grew up in Spain."
Constantly Evolving
Jasmine entering the family business was not a given. "My father encouraged us to pursue our own interests." Her sisters became medical professionals in their father's homeland. "I studied hospitality. But I find the insurance industry's constant evolution fascinating." Adaptability is vital. "As our clients' lifestyles have changed, so has our offering. As more and more people discover the secrets, joys and benefits of either living here full time or having Mallorca be a most important part of their lives, we are able to help make sure the quality of life our clients search is as certain as can be in what is an evolving world. What matters for Seippel is having some connection to the island, where she and her husband are raising twins. "It's a paradise. Winter's basically here and you could be in a t-shirt and shorts! But it's not without its risks, of course. But that is why we are here." Indeed. Mallorca can offer a beautiful and simple life, which dedicated professionals like Jasmine Seippel work hard to maintain. 
Address details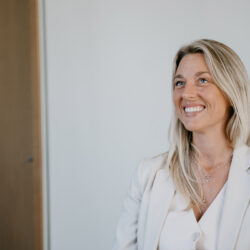 Seippel & Seippel
Gran Via Puig des Castellet, 1 - BL. 2, 1A