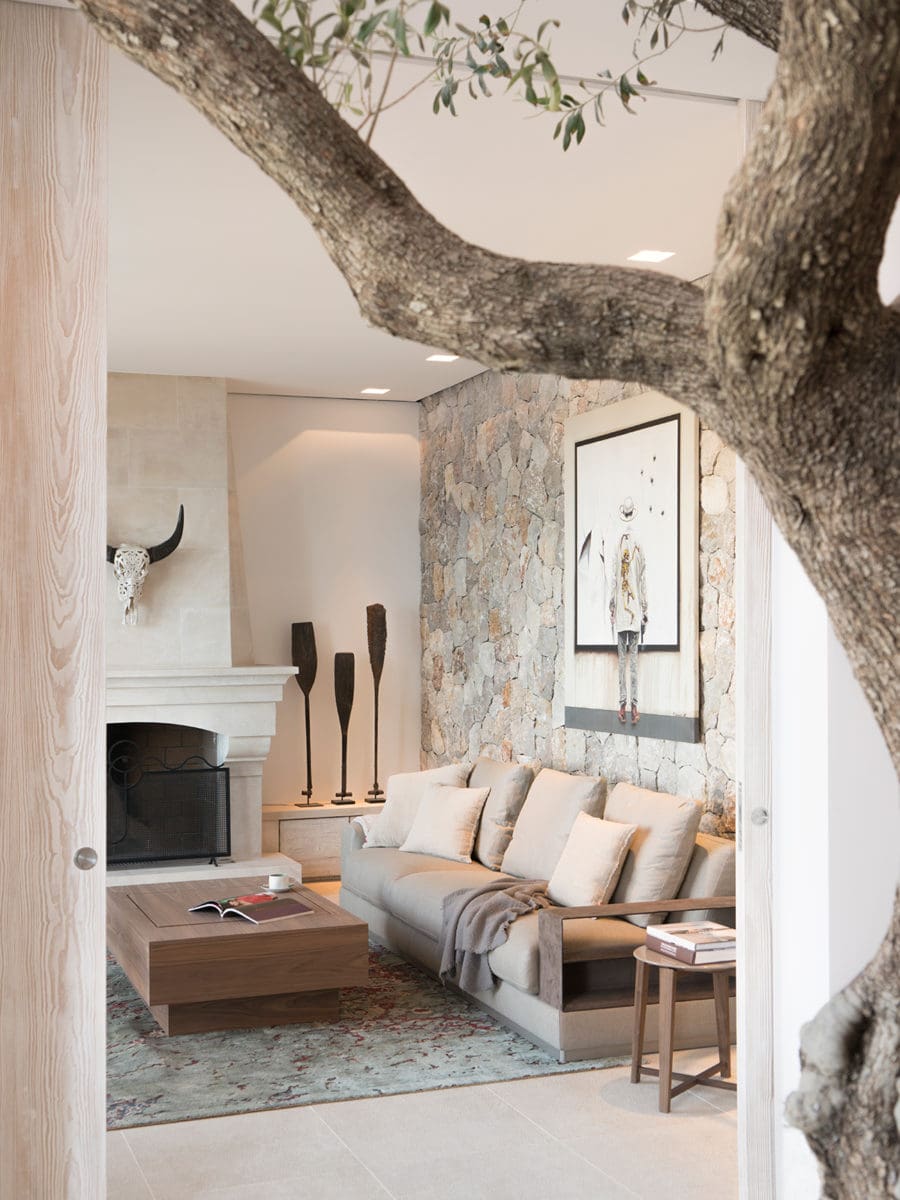 With great taste and attention to detail, blending rural ideals with twenty-first century living, this home transformed into a place of incomparable beauty and style.
The surrounding landscape becomes part of the house with stunning sea views and endless sky offering an ever-changing panorama through each window. In turn, the living areas provide the most comfortable of viewing points. Luxurious fabrics and suede adorn walnut furniture and cleverly applied textural accents enhance the palette of neutral tones favoured by Terraza Balear. Natural stone, hand-hewn to fit perfectly into the environment, contrast with crisp white walls adding depth and character.
Every corner is an ode to the beautiful balanced island lifestyle sought by people all over the world. Dashes of Santanyí stones enhance that quintessential Mallorcan vibe. A vertical garden in one room and an olive tree planted in a patio between living rooms instills a sense of calm and embodies the importance and enduring presence of nature here. The overall impression is one of restful harmony and exquisite taste.
Natural light also plays an essential role in this spectacular residence. The zenia-style tiles used for the pool are designed not to interfere with the perfect reflection of the sky. The result is a soothing turquoise blue. Beyond, the breath-taking sea views complete this paradisiacal composition.
Photos by Mauricio Fuertes