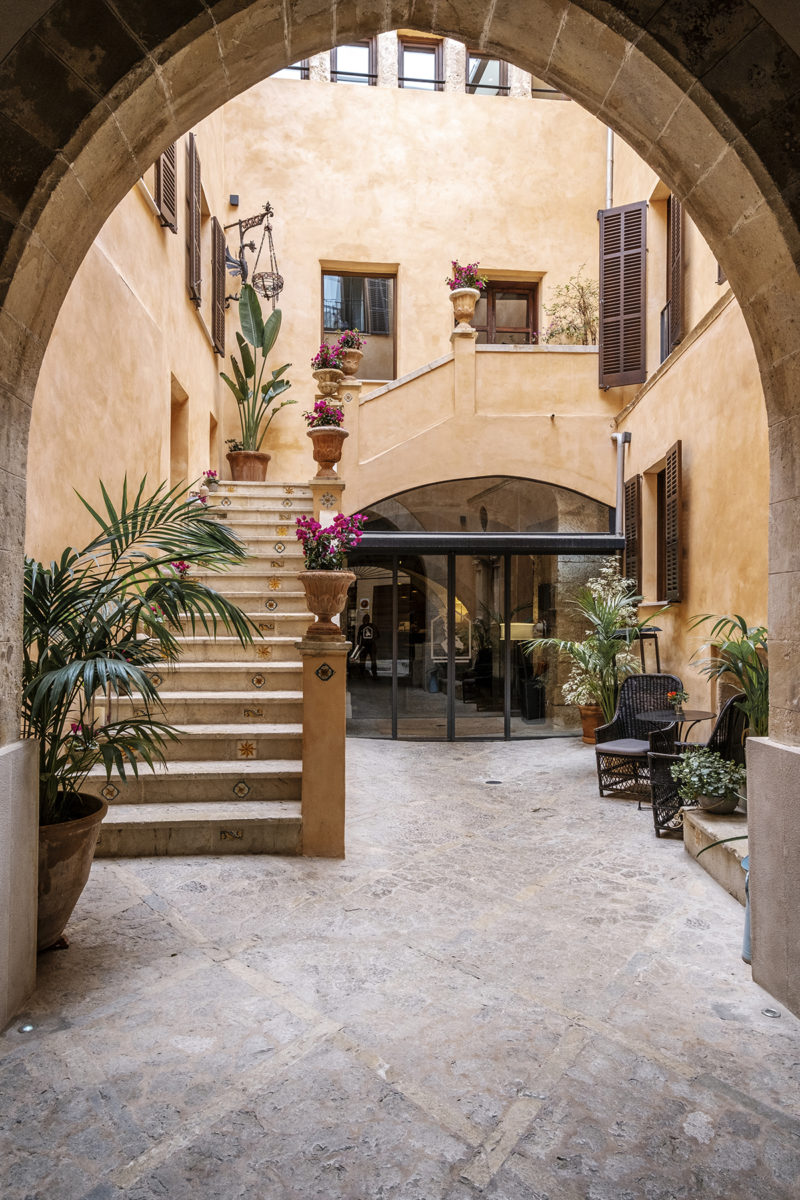 Sixteen years ago Ignacio Jiménez Artacho and Carmen Cordón lived with their three children on Mallorca. Carmen is a writer and journalist; her husband Ignacio's
career had taken him to the top of the tourism sector ladder.
Personal circumstances became the catalyst for a complete life change; without fear of failure they set out to achieve their dream. The couple had travelled all over the world, always seeking the choicest places, and wanted their own hotel offering exactly what they sought when travelling.
One rainy January day, the couple came across the abandoned old mansion of the Barons of Boixadors, dated 1576, in the old town of Palma. Its medieval façade and Renaissance courtyard captured their hearts. Rescuing it from oblivion, they restored it to its former glory, and opened Posada Terra Santa – offering the ultimate in luxury, comfort, design, and 21st-century technology.
The hotel is for people who want to distance themselves from the usual touristic offering and, instead, immerse themselves in the medieval heart of Palma – where the descendants of some of the island's founding families still live. Guests stay in a noble Mallorcan house, in an oasis of peace, surrounded by history and authentic local flavour – yet the gastronomic and retail heart of Palma is only two minutes away, and the Cathedral just five minutes. They enjoy the essence of the Mediterranean – from historical Palma to the island's spectacular beaches and romantic rural landscape.
The owners appreciate that their guests invest both time and money in their trip, and believe that accommodation is only part of the travel experience. They do everything possible to ensure guests have a memorable stay at the hotel and in Palma, caring about them, in the broadest sense, and offering something different to the usual hotel experience.
For the owners, 'Hidden Away' is the phrase that exactly defines the philosophy of the company they are creating. It's a vital concept they are applying to the hotel sector, with the objective of generating memorable experiences. What defines their project includes their passion for discovery, the search for emblematic places with their own identity, and the regeneration of the essence of places relegated to anonymity.
Address details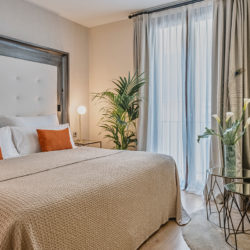 Posada Terra Santa Hotel
C/ de la Posada de Terra Santa 5, Palma