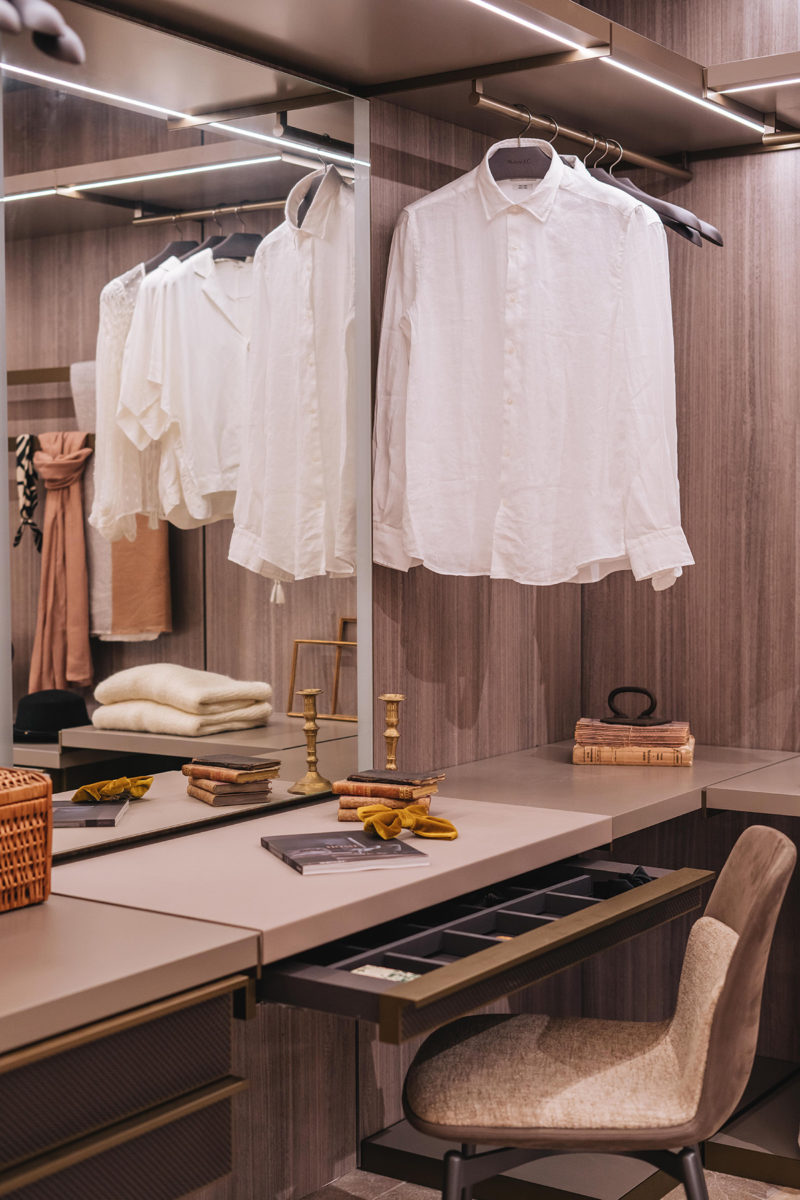 When it comes to crafting your perfect home, there are few better ways to get new ideas than stepping into a space that fires your imagination. A space that inspires. And when it comes to creating showrooms that inspire, Espacio Home Design are up there with the finest – with more than 40 years' experience in the world of interior design, it's hardly surprising.
Today, with a total of seven showrooms around Palma, Espacio Home Design specialise in every-thing home related from furniture, kitchens, and bathrooms, to audiovisual and home automation. But its the restyling of their shop on Carrer de Sant Feliu 6 that demonstrates not only the wide range of top-quality brands they have on offer, but Espacio's inimitable expertise in showcasing them.
While the previous incarnation here was their Espacio Varenna showroom, specialising in high-end Italian kitchens, this new offering provides customers with the '360-degree' experience. A one-stop shop for luxury interior design, if you will.
"We create the perfect space to inspire and guide the client," they explain, "so that those who visit are able to realise the interior design project of their dreams."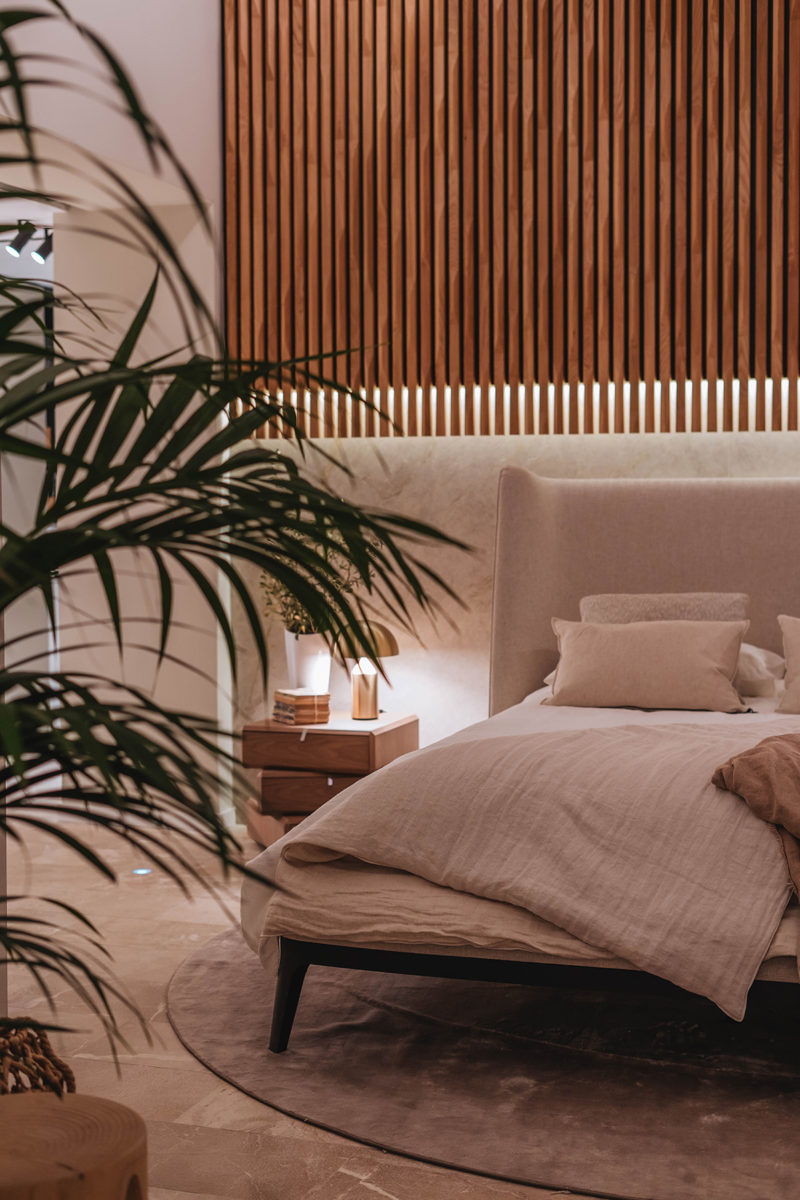 When we walk into the showroom we find a living space that consists of a cosy Living Divani sofa, a coffee table from Mood Flexform and a dreamy Moleteni&C armchair, resulting in a space you'll want to lounge and linger in. In the dining room we find a natural wood dining table by Riva1920, surrounded by Talenti chairs. Nearby, an open kitchen by Cocinart offers a sophisticated and modern touch which conjures up the perfect mood for a relaxed dinner party with friends. As we continue, we find in one corner a blissful-looking bedroom arrangement, Flexform bed flanked by Molteni night table in American walnut, illumination provided by hanging glass-globe Oluce lights and a walk-in wardrobe by Molteni&C. It's a restful vision of chic slumber.
It's all set to a backdrop of crisp white walls, textured marble floors, creeping flora, and the historic townhouse's original features – a high stone arch and exposed beams – which give it that lasting Mediterranean touch. Artworks by Toni Pedraza add splashes of colour to an otherwise understated palette. As you can expect from Espacio Home Design, it's a masterclass in demonstrating how their expertly curated quality brands can combine – both to excite and to inspire.
Photos by Tomeu Canyellas & Sara Savage
Address details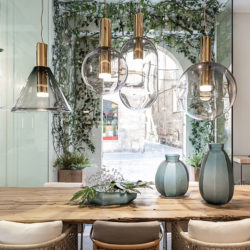 Espacio Home Design
C/ Sant Feliu 6, Palma