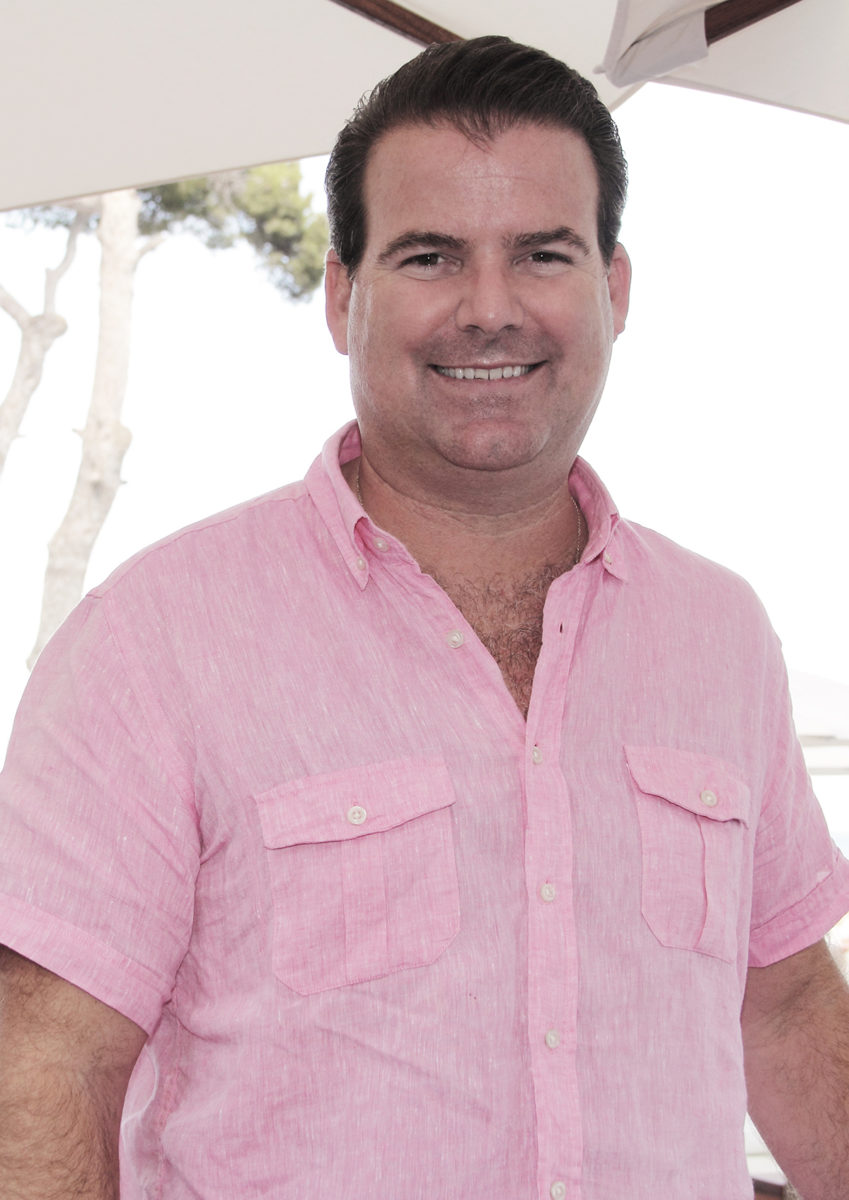 In the car on our way to meet Michael Penrod, a dreamy female voice sings "Nikki Beach Mallorca… tell only your best friends". The tune makes us long for a glimpse of the world-famous venue. Some have rubbed their hands with glee, others have fretted but few have been left indifferent by its opening in Mallorca.
Michael is the son of Jack Penrod, an entertainment impresario who founded Nikki Beach in 1998. It wasn't just what Jack did that had made him a legend but how he did it. He made his name in Spring Break clubs in Fort Lauderdale in Florida, an annual student ritual that attracted up to half a million revellers until it got 'overwhelming' as Michael says.
His father decided to move his operations to Miami South Beach at the behest of city fathers there. In the mid-Eighties, the area was run-down, full of people 'doing crazy things', says Michael. His father asked the council for "200 things and they said 'sure', and all these things helped tourism". He was so successful that Miami and Florida have named April 17th 'Jack Penrod Day'.
So what are the similarities between Magaluf and South Beach? "This reminds us a lot of the old Spring Break days except people here are older and a little bit crazier."
Nikki Beach's latest venture is a partnership with Meliá Hotels International, the Mallorcan chain founded by Gabriel Escarrer. The regeneration of Magaluf into Calvià Beach Resort is the brainchild of the Escarrer family at Meliá, which has 3,500 beds in the resort and has invested a 'sizable' figure into the project, according to Michael.
My father changed the whole beach in Miami; it was similar to what the guys are doing here," says Michael. "We like these guys, they built this in four months. This is a three-storey building with a basement; it's pretty amazing! I think when Gabriel (Escarrer) gets behind things on this island, he can get stuff done.
"My dad came last summer, looked around, wasn't sure about it. He and I came in February and we both agreed it was a really beautiful place plus we really wanted to do more with Meliá. They already had the plans for us when we came to sign in February. "This is one of the best beaches I've seen in the Mediterranean… this is a top-class beach and yet they're not taking advantage of it. In a couple of years they can change this into a high-end, exclusive beach."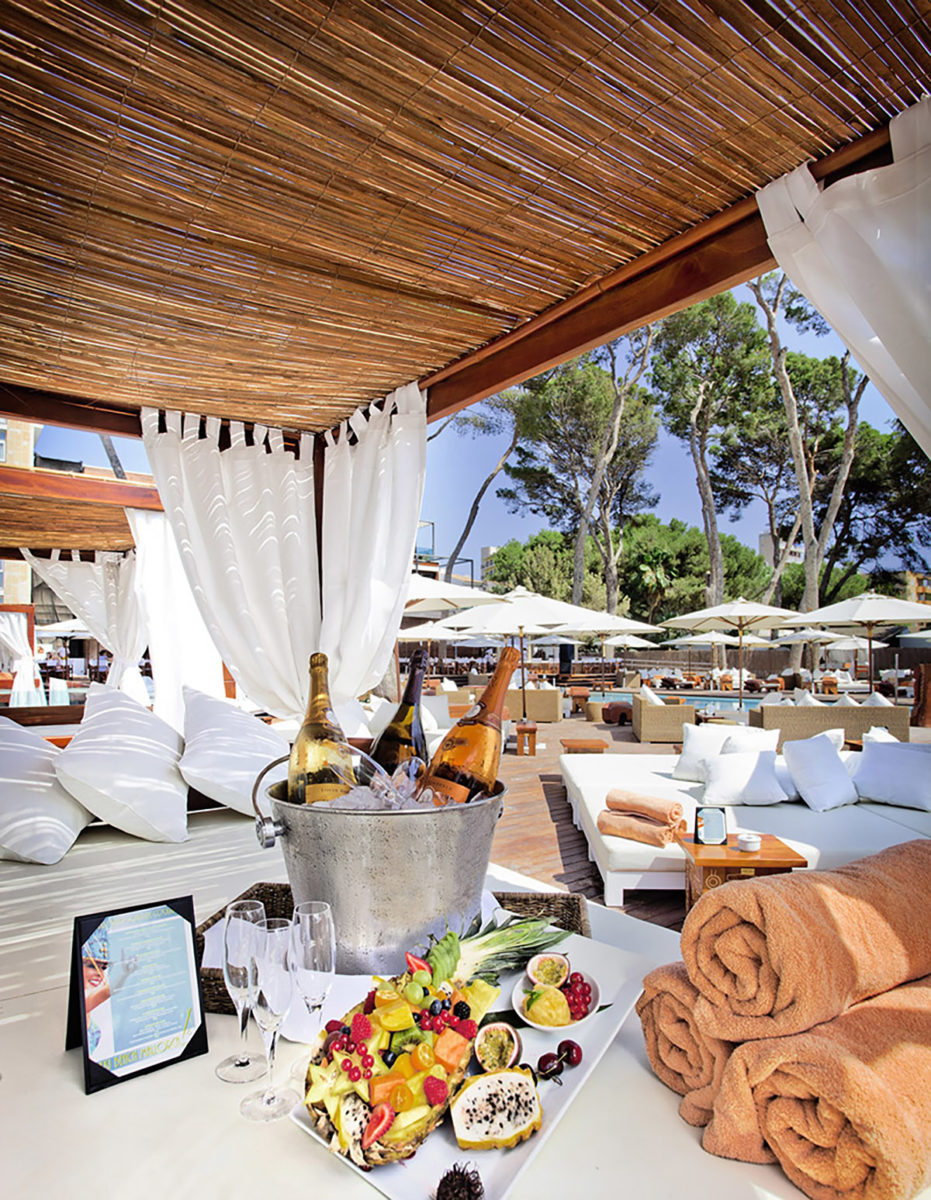 Nikki Beach and Meliá have worked together for seven years in Cabo San Lucas, Mexico, and have recently renewed their contract there for a further 10 years.
Over here, so far so good, says Michael, who is effusive about Mallorca's beauty and potential, which is refreshing to hear about an island that last year welcomed almost nine million visitors. He says: "We took in the most money on the (Mallorca grand opening on the 28th of June) White Party than any other one. We sold out a week or two in advance.
"A lot of the people that you want to attract here, they keep their boats here, they fly in and get on their boat and leave for Ibiza, St Tropez. We want them to get on their boats and stay around here." This venture is merely the first in the Balearics as Michael reveals that plans are afoot for a Nikki Beach in Ibiza. "In America, a lot of people don't even know Mallorca," he says. "Everyone always says go to Ibiza. We decided to do the opposite, come here first and go to Ibiza next year. We've been looking at Ibiza for four years." Michael says local beach clubs have nothing to fear from Nikki Beach.
He explains: "When we come to a new place, we bring in new customers so actually it's good for most businesses. I'm not looking to take anybody's customers. We have 3,500,000 people on our database that are the right people that are big jetsetters. Everybody around here will be upgrading their hotels and restaurants, it happens in every location we go to.
We went to the jet set locations of the world and made a jet set brand because there wasn't one. There's one great place in all jet set locations but there wasn't one that was in all of them. It was a good niche; nobody was doing it. Now, we're making places jet set."
It's an ambitious goal that personifies Michael's American can-do attitude. It's also one that all of Mallorca is waiting to see if Nikki Beach can achieve given the reputation of its location, built over many years. Transforming Magaluf would be an achievement as great as that of regenerating Miami South Beach – and, who knows, we could have a Penrod day in Mallorca some day soon.
Address details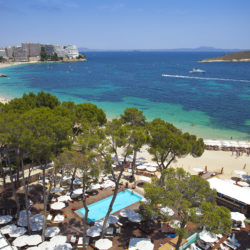 Nikki Beach Club
Avenida Notario Alemany, 1, (Magaluf), Calvià