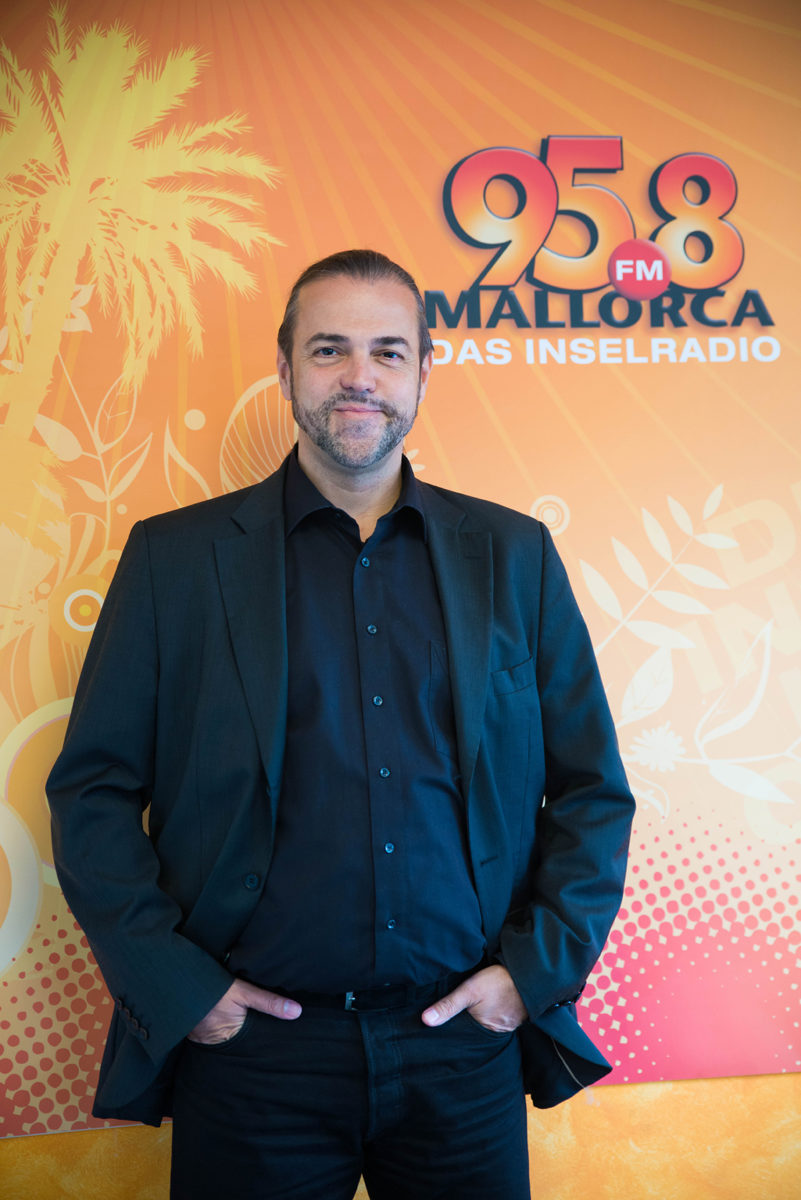 "I'm not doing a job," says Daniel Vulic. "I'm living my passion." Inselradio's director has been living that passion for two decades, but there's no sign of it waning. You don't have to see his office collection of quirky radio sets to realize that this Düsseldorfer is a radio man, from his trademark tight ponytail down to his boots.
Although the several foreign-language radio stations broadcasting on Mallorca in the '60s and '70s had met their demise with the advent of affordable satellite broadcasting services, real estate businessman Matthias Kühn had vision. In the '90s, he saw German speakers investing in property here, and the need for a professional island-based German-language radio station. Mallorca fans would get their island fix listening via satellite at home in windy Schleswig-Holstein, rainy Salzburg, or snowy Engelberg. When Grupo Serra offered Kühn some radio airtime, he enlisted the help of respected Hamburg journalist Uwe Bahn. In 1996 we had four hours' broadcasting a day, three people, and three listeners … and one of those was me!
Daniel had been on Mallorca for a couple of years when he read about the project in a local German paper. "Radio had never been my profession, but I am a music lover and wanted to learn and be part of the project," says the former businessman from Germany.
He was one of the three-person team that launched Inselradio on August 1st, 1996. The first song – summer hit 'Macarena' by Los del Rio – was played from a basement studio on Palma's Paseo Mallorca. "In 1996 we had four hours' broadcasting a day, three people, and three listeners … and one of those was me!" Inselradio shared the 95.8FM frequency with English language station Capital Sunshine Radio.
Daniel learnt on the job – as a reporter, presenter, music director, and programme chief. In December 1998 he became the new station director. "I presented the morning shows and in the afternoons went from company to company selling advertising." At the end of 2000, Capital Sunshine Radio stopped broadcasting and Inselradio had the frequency 24/7. "That was the start of the real business," Daniel says.
Satellite transmission to Germany, Austria, and Switzerland followed – as did the relocation of the studios to Palma's Paseo Marítimo. By 2001, Inselradio had started to break even. The music output evolved to 30 per cent Spanish or Latin. "The idea was – and still is – to build a bridge between the German and the Mallorcan Spanish communities," explains Daniel.
Now a multi-media broadcaster, Inselradio has about 400,000 listeners a day – a figure ascertained through commissioned periodic research by TNS-Emnid, and website and satellite data. The recently relaunched website includes 23 live-stream webcams showing the studio, external station activities, and island locations. With an enthusiastic staff of 16, and five freelancers, and three-year-old English-language sister station Mallorca Sunshine Radio (featuring weekly programme 'Luxury lifestyle by abcMallorca'), the much-loved Inselradio is preparing for whatever the fast-changing media world may bring in the future: "We need a really strong brand and good journalism," says Daniel. "People must have a 'love brand' and, for me, Inselradio is a 'love brand'."
Address details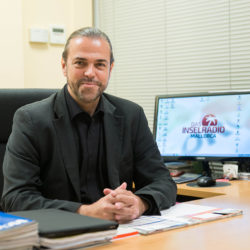 Mallorca Sunshine Radio
Paseo Marítimo 26 - Palma de Mallorca