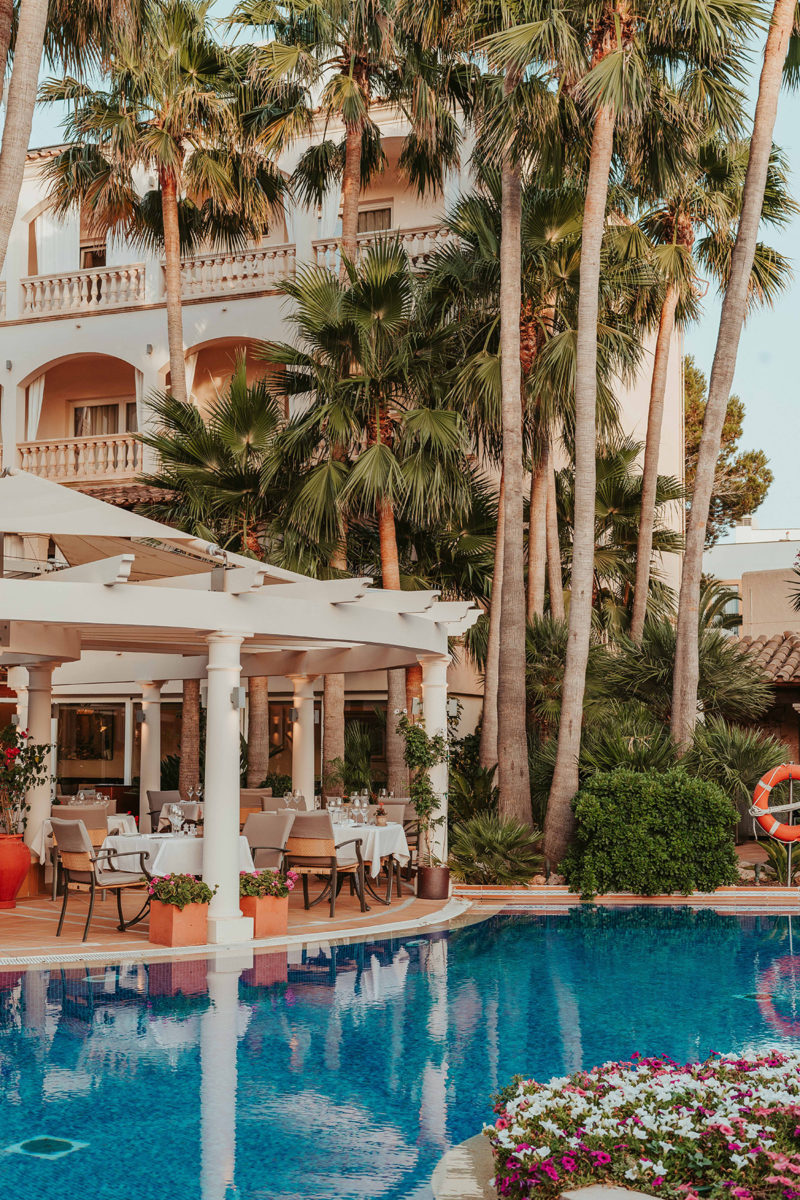 It's hard to believe that the 4-star superior Hotel El Coto in Colonia de Sant Jordi was a tired 2-star hotel when owners José (Pepe) and Myriam Navarrete bought the property. They transformed it into a stylish comfortable hotel – renowned for its gastronomy – and, with their son Cristian, are still hands-on in its day-to-day operation.
José and Swiss-born Myriam met 35 years ago, working in a Zurich hotel. Four years later and newly married, they moved to Mallorca to work in a Colonia de Sant Jordi resort hotel. They bought their nearby hotel in 1993. Hard work, dedication, and warm hospitality have paid off: around 75% of guests (mainly Swiss and German, with some British and Spanish) are repeat clients. A high degree of personal service, friendly staff, and a genuine interest in guests' comfort and satisfaction have given El Coto a competitive edge in Mallorca's resort hotel market.
"We always say that El Coto is a hotel for people who don't like hotels," says Myriam. It's rather like staying with old friends: although the hotel is seasonal (open Easter until the end of October), personnel turnover is low and repeat guests find friendly staff members who looked after them in previous seasons. The elegant owners greet regular guests as friends, but remain professional.
Gastronomy is important: island-renowned German chef/restaurateur Gerhard Schwaiger is the hotel's culinary consultant; guests and non-resident diners enjoy a superb level of well-presented creative cuisine.
El Coto is known as 'the wine hotel': with his encyclopaedic knowledge of the subject, José curates around 500 Spanish and Mallorcan wines – kept at optimum conditions in the purpose-designed cellar.
Despite the gastronomic reputation, prices are surprisingly fair, with a lower-than-usual mark-up – especially for the higher-quality wines.
The Navarrete family plans to add a beauty/wellness facility in the next 2-3 years, along with a small meeting/banqueting room, and additional suites.
After more than two decades of owning and running Hotel El Coto, they continue to enhance their offering to their guests.
Address details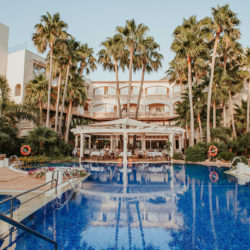 Hotel El Coto
Avenida Primavera, 8 Colonia de Sant Jordi