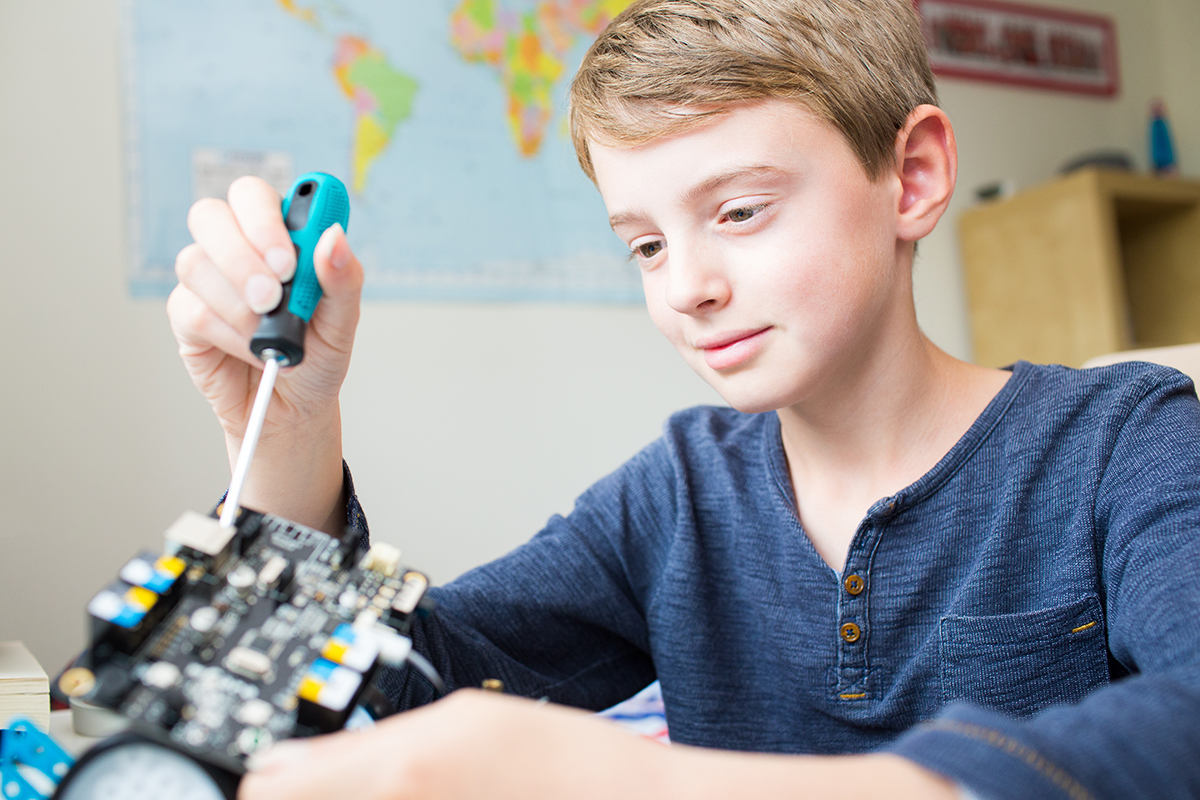 When I came across Futurtics at Palma's annual video games convention, its team was demonstrating how to code a banana piano. Covered in aluminium foil and wired up to a computer, each banana you pressed (with a few apples and oranges thrown in for good measure) produced a different sound.
"How totally clever!" I exclaimed, spoken like a true thirty-something parent to whom new tech remains a constant source of awe. In answer to my summer-holiday prayers, I discovered Futurtics runs simple programming (a.k.a. coding) clubs for kids – perfect for my 10-year-old computer-obsessed son, Charlie.
Futurtics is one of a clique of Palma tech centres training children in the art of coding. It may seem like child's play – and on one level, it is – but what these smart computer boffs are doing is inspiring the next potential wave of digital engineers.
"Programming is the creative new language of today," says Futurtics CEO Nacho González. Instead of simply consuming computer science, all children should have the chance to be creators themselves."
Clustered in the area of L'Olivera, these mini labs are earning the zone a reputation for being Palma's answer to Silicon Valley (albeit a smaller and somewhat less weighty version).
Coding is all around us. Think of where you've been today, and what you've done: from the heater to the hairdryer; the thing that put the froth on your cappuccino, to the car park machine. Everything that 'just works' needs a code to operate.
"Whether we're fighting climate change or going into space, everything is moved forward by computers, and we don't have enough people who can code," says Sir Richard Branson, founder of the Virgin Group.
According to code.org, a not-for-profit pro-coding organisation, a computer science graduate can earn 40% more than the university average over the course of their working life. Computer science is currently assigned minimal weight in the curriculum of mainstream schools in Spain, but it seems many parents are keen to take matters into their own hands and give their kids a window into that world.
"We're seeing a big increase in take-up and enthusiasm for learning. Despite what you may think, it's not pushy parenting. It is families with sons and daughters who really enjoy doing it, and parents who realize the benefits," says González.
The huge value of fluency in coding is stressed by Google executive chairman Eric Schmidt, who believes that "for most people on Earth, the digital revolution hasn't even started yet. Within the next 10 years, all that will change."
His colleague Susan Wojcicki, CEO of YouTube, states that "learning to code makes kids feel empowered, creative, and confident." I would attest at first hand to that statement.
A couple of weeks after Palma Game, I was picking my son up from his first day at summer coding club. The mixed group of seven boys and girls was sitting on the floor, experimenting happily with their first project: robots controlled by hands-off movement. A palm placed a few inches in front or behind told the robots where to go – with absolutely no touch involved at all.
"Cool isn't it, mum," said Charlie proudly.
"It's amazing," I replied reverently. "How does it work?"
"Ah, you probably wouldn't really get it," he said, rolling his eyes. The new tech-fluent generation – they're leaving us in the dirt.
Address details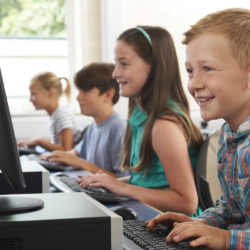 Futurtics
Alfons el Magnànim 37 bajos, Palma