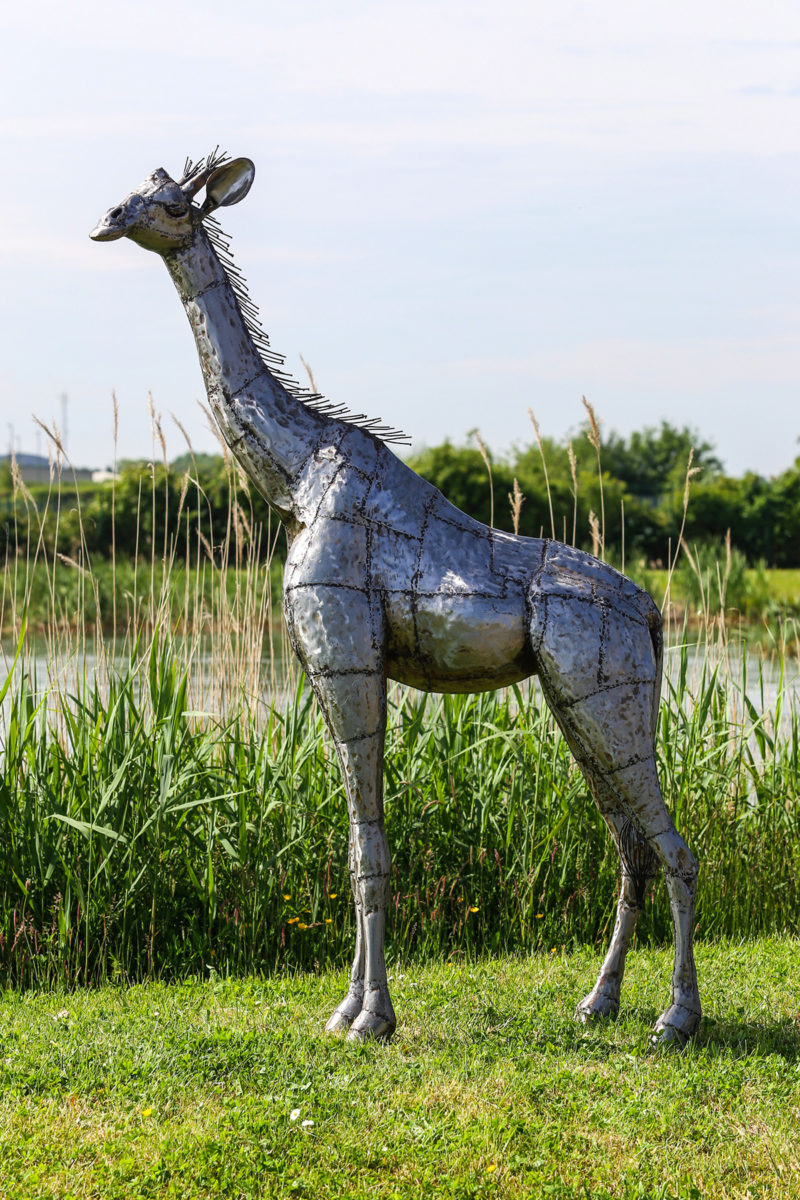 Africa's animals move the heart; stir the soul; elicit fear and awe. When they are replicated by African artists, they also have the power to do endless good.
During a trip to Kenya in 2014, Ian Unsworth came across the rare work of The Ark Collective purely by chance. Visiting a village, he found himself looking at a rich jungle of elegant gazelles, majestic elephants, comical apes. Fascinated by the incredible skill and resourcefulness of the sculptors, taking scrap metal and transforming it into objects of sheer beauty, Ian bought three.
Visitors to his home back in Britain constantly expressed their delight at the uniquely affecting animals, and Ian saw the potential they had to effect positive change. A trip back to the Kenyan community later, Exquisite African Skulptures became a reality.
Two years on, its partnership with main artist Moses Were and his team ensures that the local community benefits from increased employment opportunities, better safety measures, better working conditions and a fair wage for all of the 26 young sculptors involved.
The English team has exhibited at the Monaco Design Fair, been featured on the UK TV's Grand Designs, and regularly makes shipments to their Mallorca base, where that 17 ft giraffe, life-size rhino or majestic horse creates a breathtaking focal point in collectors' homes.
Buyers who value ethical production and environmental sustainability through the use of recycled materials love the company's ethos, and demand is great. The process can't be rushed, however; a single bronzed, golden or chrome sculpture takes three months to make. Extremely hardwearing, stunningly high quality and amazingly detailed, each one comes with a certificate of authenticity.
These beautiful creature creations not only add their own poignant sense of unique character to the island's interior and exterior spaces. Far away, on another continent, they are bringing a community to life with the ripple effects of an improved economy, for a brighter future.
Address details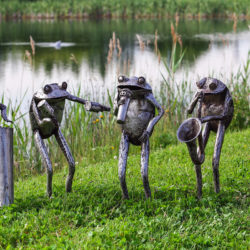 Exquisite African Skulptures
Calle Aguila 1, local 7, Son Ferrer