On Friday 28th June art enthusiasts, friends, colleagues and family joined artist Francesca Martí at her newest exhibition 'Energy Ray' at Gerhardt Braun Gallery in Palma.
Her works of art created a vibrant atmosphere where invitees pondered over her portrayals of the human dynamic. 'Energy Ray' is an analysis of human behaviour explored within the parameters of a public context. Francesca has cleverly created a series of works that reflect on the role of leaders and followers, using crowds as a motif throughout.
When asked about her figures, Martí explains that "they are like explorers discovering new lands" which certainly resonated with her invitees, who enjoyed discovering her newest collection.
Address details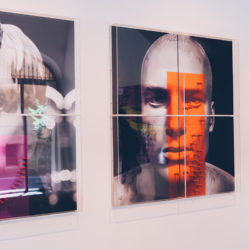 Gerhardt Braun Gallery
Carrer de Sant Feliu, 10, Palma